Texas has embraced Bitcoin – not only as a revolutionary technology, but as a viable form of currency, with Bitcoin ATMs becoming established in cities like Austin and San Antonio, among others. And now, bitcoin mining in Texas has taken off with two of the world's largest cryptocurrency mines under construction in Rockdale, located just outside Austin.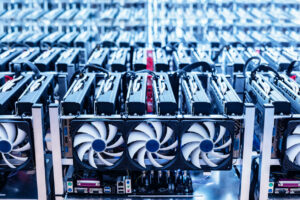 Bitcoin Mining in Texas
Rockdale, Texas once boasted a thriving economy due to it being the home to the Aluminum Company of America, also known as Alcoa. Unfortunately, when that company left town in 2008, the local economy took a serious downturn.
In 2019, Beijing-based company Bitmain, the world's largest maker of bitcoin-mining computers, decided to set up shop in one of the plants formerly occupied by Alcoa. The company concluded that bitcoin mining in Texas would be beneficial due to the large amount of space necessary to host such an operation, as well as the inexpensive energy resources available. At the time of its announcement, the plant was on track to be the world's largest bitcoin mine.
Not long after Bitmain announced its plans for bitcoin mining in Texas, Louisiana-based data center company Whinstone US Inc. also set its sights on building a bitcoin mine in Rockdale. The allure of expansive space and inexpensive, renewable energy resources proved to be irresistible to the US-based firm, who has satellite mining facilities in the Netherlands and Sweden. "We see our new facility as a game-changer in the industry and are excited to expand on U.S. soil," said Lyle Theriot, COO, and Co-Founder of Whinstone US. The Whinstone US mine is currently on track to be even larger than the Bitmain mine.
While both Whinstone US and Bitmain have chosen to set up shop at the old Alcoa plant in Rockdale, US-based startup Layer1 has begun bitcoin mining in Texas – albeit a bit further west, solidifying the Lone Star State as a rising star in America's cryptocurrency game.
Find Local Bitcoin
The Texas Bitcoin market is growing larger by the day, and the more people that buy into cryptocurrency, the more value it holds. The most secure and straightforward way to acquire this new currency is through a Bitcoin ATM, which combines new technology with a recognizable interface for ease of use.
One Bitcoin ATM company, Pelicoin, has set up a number of secure locations in and around Austin and San Antonio. Now, users can make cryptocurrency transactions with ease, without having to deal with online transactions that may not be entirely secure.
If you'd like to learn more about cryptocurrency or Bitcoin ATMs, check out Pelicoin's blog to stay up-to-date with the latest happenings in the world of cryptocurrency. Additionally, visit our FAQ if you have any questions regarding our services, and call us at 855-PELICOIN if you don't find the question you have on that list.