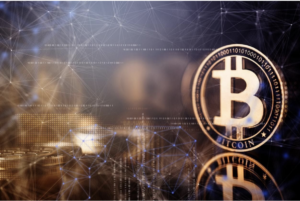 Texas Bitcoin ATMs are becoming more and more prevalent, specifically in Austin and San Antonio. But, what are Bitcoin ATMs and how have they changed the crypto-buying landscape? According to a recent large survey on Bitcoin ownership in the U.S., 6.2% of Americans already own Bitcoin, and over 7% of respondents said that they planned to buy Bitcoin in the future. While this may not seem like a lot at first, roughly 13% of the American population represents millions of people and many eager investors.
With this increased demand for Bitcoin and other cryptocurrencies, companies rushed to build platforms online for people to easily and securely buy Bitcoin. Unfortunately, some of these platforms turned out to be neither easy nor secure, leading to lots of confusion for investors, especially those just starting out.
For those looking for a simpler and more straightforward solution, different companies started creating Bitcoin ATMs. A Bitcoin ATM combined new technology and new currencies with a recognizable platform to bring Bitcoin to the masses. Now, users don't have to go through the hassle of dealing with online exchanges, wondering whether or not their finances are secure. Some Bitcoin ATM companies, like Pelicoin, even offer phone and email support for their customers. This innovation turned buying Bitcoin from an impersonal experience to a guided process, if necessary.
The more people that buy into cryptocurrencies, the more valuable they become. So, it's actually in investors' best interest to make Bitcoin as available as possible. The Texas Bitcoin market is growing, and so is the enthusiasm for Bitcoin ATMs.
Learning More About Texas Bitcoin ATMs
The amazing thing about Bitcoin ATMs is that they largely function just like a typical ATM. The similar interface makes it immediately intuitive for the user and the step-by-step instructions take the guesswork out of the Bitcoin buying experience.
Texas Bitcoin ATMs are becoming more mainstream as well. Pelicoin alone has locations in and around Austin on Duval St., Manchaca Rd., East Martin Luther King Jr. Blvd., and North Interstate Hwy 35. We also have ATM locations across San Antonio at 5256 West Cevallos St., 2315 Harry Wurzbach Rd., 2726 Lockhill Selma Rd., and 2207 North Panam Expy.
Are you wondering more about how Bitcoin ATMs work? We provide thorough and extensive instructions both on our machines and our website to keep our customers safe and informed. View our locations page and see if there's a Texas Bitcoin ATM near you.