August marked the one-year anniversary of Cendea's blog series with ATC. Through their series, Talent-Leadership-Culture, Wade Allen and Jim Bledsoe lay out the importance of building and sustaining effective leadership teams that can aid the growth and pivots of market leaders in the tech industry. Deloitte's 2020 Global Tech Leadership Study asserts that innovative leaders in this economy are in for a 10 percent increase in growth at half the cost over those with a baseline leadership capability. As Wade discussed in Episode 9, leadership is what drives the best success for each company and Cendea's 26 years of expertise can give malleable leaders the edge they need to usher their company to similar gains.  
We are immensely grateful to both Wade and Jim for sharing their wisdom through their thought-leadership blogs that have given tech leaders the foundational tools they need to analyze and perfect executive strategy. In the spirit of that passionate pursuit and the request to dive deeper into individual leader's challenges, they are transforming the Talent-Leadership-Culture series into a question and answer structure in which they will take your questions about 
Send your burning executive leadership questions to me, jessica@austintechnologycouncil.org. Wade and Jim will answer your questions every month on their TLC series as well as in our Austin Tech Tuesday emails.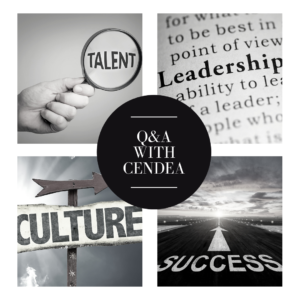 A lot can happen in 12 months, so if you need a recap re-read their blogs in detail by visiting our blog page.