OneAffiniti works with large IT brands to empower their channel partners with marketing programs, enabling them to have an ongoing presence with prospects and customers by delivering valuable content.
Despite COVID-19 having a devastating effect on the economy, we're seeing consistent partner and customer engagement with these marketing programs. Now more than ever, we're witnessing the importance of investing in marketing and supporting our through-channel partners. 
Why marketing is important in economic uncertainty
While some companies may be fearfully cutting their marketing budgets during uncertain times, investing in it now is good for the economy and long-term success. Why? Because investing now will prepare a company for the rebound. AdAge's director of data analytics compares the necessity of marketing in a post-9/11 climate to our current situation.
"Marketing helps drive commerce," he writes. "Marketers have an opportunity to give consumers a reason to spend – deals, products, services – even when we are bunkered up and hunkered down."
According to Forbes, there are a number of other good reasons to keep up with marketing during economic uncertainty:

Fewer customer distractions from competitors who are cutting back on their own ad spend

Continued marketing projects is an image of brand stability

Remaining top-of-mind with customers who may not be able to spend now, but will down the line.
How we're keeping marketing relevant
Our success relies on our partners' success. In order to help them keep marketing efforts running in this crucial time as well as help them address the coronavirus, we're offering them free marketing assets each month to specifically address the changing market. 
We're also gathering input from partners, along with distributing surveys to understand how their businesses are shifting so that we can deliver content that aligns with their needs.
Here's what you can do
Now is not the time to hunker down, at least not metaphorically. Even though you may be physically social distancing, you still have to be active with your marketing, even in bad times. Maintain connections with your partners via regular emails, and be transparent about the work your company is continuing to do. 
If you can, offer your partners some kind of perk or incentive to keep in contact, even if they aren't spending with you just yet. Staying present and visible is good for your business and the community.
If you have to modify budgets, consider your options. Talk to your partners and customers, find out what they need most and adjust your budget to suit. You may have to make some tough calls, but by doing some research you can trim the budget wisely, while still maintaining crucial marketing initiatives.
You may also want to consider modifying your budget to be more digitally-driven. According to a recent survey, 26% of B2B marketers are re-evaluating their options for upcoming trade shows, and 28% of those surveyed said they will divert trade show budgets to digital advertising. But why not combine both? Consider attending virtual events or even hosting some of these events yourself. Not only will virtual events help you keep up with networking, but by hosting them you'll be positioning yourself as an industry thought leader.
Stay safe, focus on your clients and create a business plan for the next few weeks, or possibly even months. By doing so, you'll be ready for the inevitable economic rebound. We are all facing a true crisis right now, but by keeping a focus on future goals, you can keep your business progressing – and possibly even thriving – through it all.
---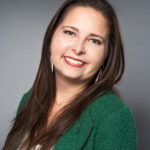 Tara Yukawa
Director of Digital and Content, OneAffiniti
I am a digital marketing leader with a passion for using data to create exceptional customer experiences. The first 10 years of my career were spent in the ad agency world where I earned my stripes doing everything from copywriting, project management, campaign and digital strategies, qualitative and quantitative research, leading business development, to managing campaigns and client relationships worth $5-$10M annually. I have a knack for all-things digital and made the move to the tech world to manage all of Dun & Bradstreet's global web properties. I am currently working for OneAffiniti in the channel-marketing technology space responsible for digital and content strategy, enabling channel partners to be always-on demand gen engines. 
OneAffiniti
OneAffiniti delivers scalable, attributable through-channel marketing programs that amplify growth for leading brands and their B2B channel partners. OneAffiniti offers channel partners hands-off, sophisticated marketing services fully funded by some of the largest brands across the globe. Through a mix of high-quality digital marketing, innovative content, promotions and insights, OneAffiniti helps channel partners acquire new clients and engage their existing customers.