ATC is proud to partner with Cendea to present the series, "Talent-Leadership-Culture (TLC)". This blog series addresses the questions and gives insight to the art of finding the RIGHT tech leader to hire at the director level and above. Thank you to our experts for sharing their knowledge with the tech community.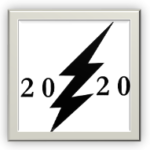 We're not even halfway through 2020 and yet it has packed so much in just six months.  I've seen humorous memes suggesting "can I turn in my 2020 for a beta version of 2021?".  Newsworthy and world-changing events threaten to exceed volatile years such as 1963, 1968, 1975, 2001, and 2008.  You don't have to be a history major to recognize the significance and combustibility around what happened during those calendar pages.  While it seemed that we enthusiastically rolled into the New Year with great expectations (healthy economy, election year, etc.), the joy ride came to an abrupt stop/detour with the arrival of the coronavirus.  While we were adjusting to WFH (work from home) and other means of protection, we were compelled to look in the mirror and address the social unrest following the insidious death of George Floyd.
We have become yet again, highly polarized – politically, internationally, spiritually, ethnically, and socio-economically.  As leaders, what can we say that will help diffuse situations or better yet, prevent situations before they become "fused"?  I've written before that with the discord we're experiencing, it would be wise to pull out your old graduation cards and reflect.  You probably received at least one from a family friend or relative that had Rudyard Kipling's "If" on its cover.  I'm reminded of the section that challenges us, "If you can keep your head when all about you are losing theirs and blaming it on you…".  Of course there are a number of tenets Kipling mentions but when you think about it, isn't that what we're called to do as leaders?  Maintain a safe course for those in our charge?  Opinions are inevitable, as is emotion.  Passion is admirable, as long as it's directed at the greater good.  But what if "the greater good" becomes restrictive and exclusionary?  A confident and principled leader must leave room for discourse and must be willing to listen to the voice of the disenfranchised.   We were never promised Shangra La or a rose garden (or your metaphor of choice).  We live in an imperfect world and we are all flawed.
We have the opportunity to bring about some much-needed collaboration and harmony.  The last couple of years has seen a renewed focus on diversity and inclusion, perhaps more than when those efforts were born in the late 80's and early 90's.  I'm proud to have been one of the D&I pioneers at FedEx.  However, chasms still exist.  Wade Allen posted a well-done blog about D&I back in February.  Amber Gunst wrote a thoughtful post a few weeks ago announcing an upcoming panel discussion.  However, these events are not enough if not acted on and advanced.  Progress will involve reaching outside your company/industry boundaries.  We have the opportunity (and privilege/duty) to step up, step out to make the world better.  The biggest requirement is to L-I-S-T-E-N!!!  It doesn't matter whether everyone in your firm can recite the corporate mission or pledge…your firm is made up of brains and experiences.  That recognition should inform you that not everyone is going to see things the same way you do!  The key is to recognize that and build it into your environment.  Unity and alignment are great but not easily achieved.  Just as I'm suggesting that the world is not perfect, I'm also saying that you can't make everyone happy.  I am saying that as leaders, we bear the responsibility to listen and seek understanding.  Policies (public or corporate) emerge from this.  We live in a complicated, nuanced world.  Be a leader; speak clearly and intentionally.  Establish trust as the only viable currency.  Above all, listen and seek first to understand!!!
---
Cendea has over 25 years of securing great talent for great opportunities.  Please feel free to call us at 512.219.6000. Wade Allen, President & CEO, x101, or Jim Bledsoe, Senior Partner, x121.