Dave's Recap of SXSW 2019…
This year my wife had a baby two weeks before SXSW, so I had to be extremely focused on where I spent my time this SXSW. Though I like grabbing beers with the masses during the Startup Crawl, very little business gets done. So that was the first event to go to for me. In retrospect, I was able to spend time with several Lumen clients, catch up with the local VCs and meet several new entrepreneurs by going to a handful of events outside of traditional business hours. Most of you did not have a baby recently as I did, but you do have one called your startup, so I thought it might be helpful to put these events on your radar for next year.
Top Two Pre-SXSW Events
ATC Gateway
– Who attends: who's who of the local tech community – Industry Leaders, Founders, Executives from companies large to small, Investors,and Mentors
– Vibe: Roosevelt Room , packed house primarily local leaders. It is a little more formal than most of the tech events since executives and board members from the tech community are in attendance.
Austin Tech HH
– Run by Bryan Menell and is a monthly HH
– Sponsored by Strangeworks
– Vibe: Laidback event at the Dogwood. Strangeworks has sponsored this pre–SXSW Event the past 2 years and always had cool hyper color cups
Top Two Invite Only SXSW Events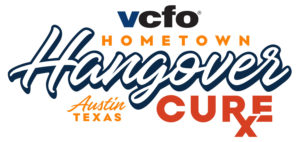 Hometown Hangover –
By far my favorite. If I had to pick one, this would be it.
– Main tech sponsors – vcfo, Deloitte, SVB, and DLA Piper
– Who goes: This is a good mix
– Vibe: Frito pie, Blowhos, who's who of VC world, investors, service providers, etc.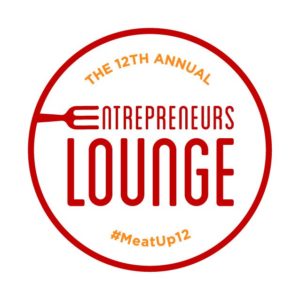 Entrepreneur's Lounge –
Unofficially called 'Meatup' – If you get an invite to this, DON'T TURN IT DOWN.
– Main sponsors: JP Morgan Chase. The night I went: Galvanize, Bridgepoint Consulting and Egan Nelson were all sponsors.
– Who goes: The who's who of the tech community. There is a legacy list of the old guard in Tech that are primarily advisors or investors at this point. Good folks to know. Many entrepreneurs looking for advisors and funding go to the event.
– Vibe: Caipirinha is the drink of choice. The Churrasco style heavy apps are served all night and go fast. Rooftop venue.
Recommendations for Getting on The List
Figure out your goals for SXSW. Then start asking people what they have going on for SXSW in Feb.
If there is an event you want to attend because a VC or well–known entrepreneur will be there, find out who is sponsoring the event. If you do business with that sponsor, you are in. If not, you can start asking your network what they are doing and go as a +1.
Be patient. Often times people back out of events at the last minute and a ticket opens up.
Keep in mind. Where there is a will there is a way.
Good luck out there and see you in 2020!