Join us for a in-depth fireside about how to scale Austin Startup Tech Community.
Key influencers Bijoy Goswami and Paul O'Brien from the bootstrap and venture community respectfully will "duke it out" on the best way to grow our city and create more economic opportunities.
REGISTER TO SAVE YOU SEAT for ATC's Lounge & Learn event to attend the fireside chat!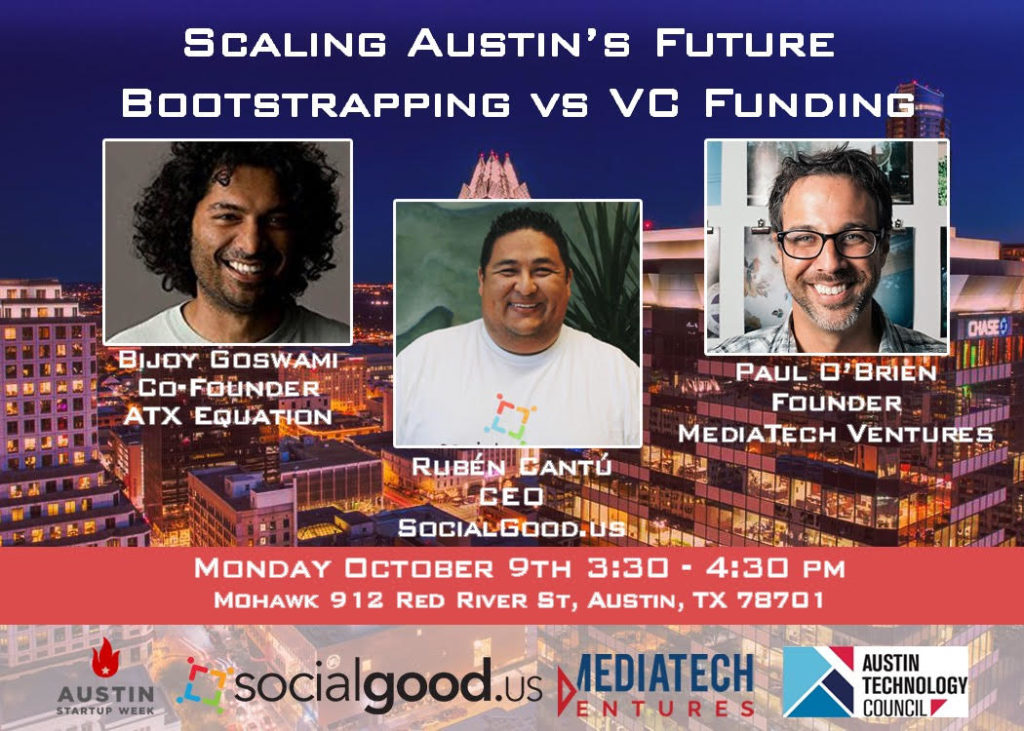 ---
About Lounge & Learn:
ATC Lounge & Learn Event | Mon Oct 9th | 3 PM to 6 PM
Join ATC to Lounge & Learn at The Mohawk on October 9th from 3-6pm before we kick off Austin's Battle of the Tech Bands to celebrate the start of Austin's own & original StartUp Week.
Lounge & Learn brings together Austin organizations, entrepreneurs, educators and local companies to highlight resources and tools that can help grow Start-Ups as well as careers.
Come to Lounge & Learn then stay for Battle of the Tech Bands to watch top Austin tech talent take the stage to crush it musically and win over the hearts of the audience and take home fabulous prizes in addition to having the privilege of playing the Mohawk stage, the launch pad of so many musical greats.
GrubHub's providing food and you can pre-sale or buy tickets on-site for amazing raffle prizes with proceeds going to Austin non-profits including HAAM, the Health Alliance for Austin Musicians. Everyone wins when Tech supports Music.
So join entrepreneurs, founders, students, co-workers, General Assembly, representatives from ATC's 200 member companies, and other partner organizations for a great networking, learning and musical start to Austin Startup Week at the Mohawk on October 9th.