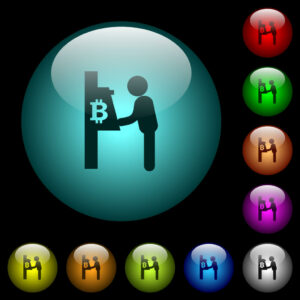 Everything's bigger in Texas, including Bitcoin usage. Austin is one of the up-and-coming cities that have incorporated Bitcoin into their daily currency exchanges and continues to gain more users every day. Whether you're a Bitcoin beginner or have been mining for years, there comes a time when you ask yourself, "How many Bitcoin ATMs are there in Austin, TX?"
What Are Bitcoin ATMs?
Bitcoin ATMs are a quick and easy way to convert your cash into Bitcoin when you're on the go. They are similar to regular ATMs in that they require you to securely verify your identification to make transactions. The difference lies in purpose. A Bitcoin ATM is used to purchase Bitcoin using cash. They are a convenient way for users to quickly deposit and convert their fiat money into cryptocurrency.
Many are new to the world of cryptocurrency and looking for ways to complete Bitcoin transactions in a secure way. A Bitcoin ATM is a safe way to buy Bitcoin when you're roaming around the city of Austin and with companies like Pelicoin, there is no third party entity to get in the way of you and your money. Enjoy independent control over your account and the reassurance that no one's tampering with your Bitcoin. For newcomers to cryptocurrency, you should check out our Beginner's Guide for ways to build your Bitcoin stash and learn the best features for keeping your wallet safe.
How Many Bitcoin ATMs Are There in Austin, TX?
So, how many Bitcoin ATMs are there in Austin, TX? Well, Coin ATM Radar counts 155 Bitcoin ATMs in Austin, TX, but officially this number is one that keeps growing. More and more, Bitcoin is becoming a popular currency and crypto-users want access to their coins regardless of where they are in Austin. Businesses are slowly allowing it as a means of payment and Bitcoin users are finding new ways to purchase their products with this popular currency. If you're looking for Bitcoin ATMs in Austin, TX, check out some of Pelicoin's convenient locations. You can find Pelicoin ATMs in Austin, TX on Duval St., Manchaca Rd., I-35 near downtown, or Martin Luther King Jr. Blvd.
Pelicoin, the Best Bitcoin ATM Austin Has to Offer
When looking for the best Bitcoin ATM Austin has to offer, check out Pelicoin. We have several locations that offer swift transactions and friendly customer service that set us apart from other services. With accessible kiosks that make the user experience a priority, Pelicoin can make depositing money into your Bitcoin wallet a secure and seamless transaction. Let a Pelicoin ATM be your next stop and convert your cash to Bitcoin today.