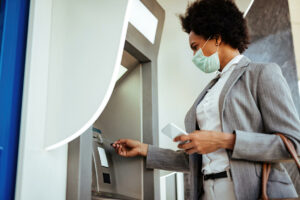 Bitcoin is increasing in popularity day by day. With this growth comes more access through ATMs.  Pelicoin Bitcoin ATMs have 4 convenient locations throughout the city and are all open 24/7. Many other Bitcoin ATMs leave users confused on what to do or how to purchase Bitcoin, but our Austin Bitcoin ATMs, as well as our other locations, provide clear instructions on how to purchase Bitcoin.
As Austin grows, Bitcoin grows with it. Austin is a hotspot for the tech industry, and many companies are opening offices in the city. These tech-savvy individuals have a high interest in cryptocurrencies, which Pelicoin's Austin Bitcoin ATMs can help propel.You can purchase Bitcoin at these ATMs, as well as other cryptocurrencies, such as Litecoin and Ethereum. After purchasing your cryptocurrency of choice, you can spend your Bitcoin in various ways online.
Find the Right Austin Bitcoin ATM For You
Pelicoin's Austin's Bitcoin ATMs are in 4 convenient locations throughout the city. All of these locations are just a short drive away from fun attractions. It's effortless  to make your purchase before or after a night out.
Pronto Food Mart
Located at 4301 Duval Street, this Austin Bitcoin ATM is the perfect location for anyone located near Central Austin. The Pronto Food Mart is open 24/7, and so you can make your Bitcoin purchase at any time. This Austin Bitcoin ATM is also conveniently located near restaurants, some of which accept Bitcoin! Find out what Austin businesses currently accept Bitcoin here!
Beatnik's Market
Beatnik's Market, located at 4415 Manchaca Rd, houses an Austin Bitcoin ATM that is near a residential area. If you need to quickly purchase Bitcoin on your way downtown or on your way home, this is the place for you. Stop in and buy Bitcoin on your way to all the nearby attractions!
Shell
Shell gas station at 900 N Interstate Hwy 35, is another one of Pelicoin's convenient Austin Bitcoin ATM locations. If you're a business professional, this is the perfect Austin Bitcoin ATM for you to make your purchase. Located near downtown Austin, this location is best for business people going into the office or tourists traveling in the area.
Shell
The last location is another Shell gas station, at 4509 E Martin Luther King Jr. Blvd. This location is home to many restaurants and bars, making it incredibly convenient. It doesn't matter if you're a tourist or an Austin native;this is the perfect location to purchase your Bitcoin then head out for a fun night.
Why Choose Pelicoin?
Pelicoin is the Bitcoin ATM you can trust because of the fantastic customer service. There is always someone available to answer questions via phone call (during business hours) or email (24/7) that will get back to you to help you with any problems you may encounter, or just to answer general questions. There is a guide on the homepage that gives step by step instructions on using a Pelicoin ATM if you're a first time user. Pelicoin has dedicated itself to being accessible and user-friendly. If you're not in the Austin area, visit any of the other 4 San Antonio, Texas locations at, W. Cevallos St., Harry Wurzbach Rd., Lockhill Selma Rd., and North PanAm Expressway.
Visit the Pelicoin website to learn more about the most dependable cryptocurrency ATM service in the Gulf South.