In the 1970's, Dr. Herbert Freudenberger coined the term "burnout" to describe the consequences of severe stress, exhaustion and combined physical symptoms. As COVID-19 has made its impact on a biological scale, the social implications are also becoming evident.
Workplace re-entry is becoming more common and my patients often inquire about ways to deal with employment burnout. I emphasize the "Four C's." If you're feeling burned out — whether it's because you're burning the candle at both ends or just facing work from home boredom — applying these four principles can help kickstart your workday and your mindset.
Control
A sense of control is a key element that often gets lost in burnout. Most people relate that lengthy hours and changes in scheduling promote a loss of control. This often leads to a sense of cynicism, exhaustion and loss in productivity.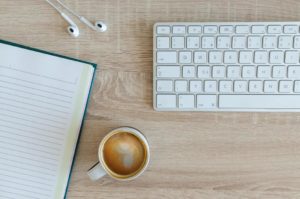 Regaining control might seem difficult as workplace environments have altered with coronavirus safety parameters, but it's quite the contrary! This is a perfect opportunity to:
Organize your workflow
Redecorate your workspace
Move office spaces (if that is feasible)
Cut down on office work that is not related to your actual job responsibilities
Often, a conversation with your supervisor about the latter is very helpful — focusing on work that is actually your work will lead to productive outcomes. Building a new day-to-day routine will lead to an improved sense of control, a confidence that goals are tangible and increased clarity.
Cognitive restructuring
Aside from the requirements that a person's career imposes, a common lament I notice is the personal standard that we set for ourselves. This is a key time to start "thinking anew". Beginning with a fresh, new perspective can have a big impact, even while you're working the same job.
This includes looking closely at prior patterns: Are you able to make appropriate workplace limits without being guilty? Or are you too often focused on excess perfectionism?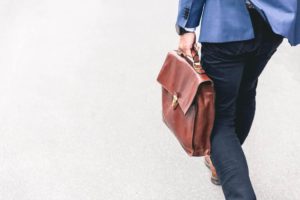 Part of cognitive restructuring involves looking at prior patterns of workplace behavior like time management, interpersonal relationships with co-workers and prior feedback you may have received. With this information in tow, you can embrace a new mentality and build an action plan.
Professional therapists can help since they are trained to adequately assess internal strengths and promote internal/external resources that can be a viable treatment tool. People often express a fear to speak to their supervisors about seeking mental health resources, but in reality, being transparent about your goals, weaknesses and desire for self-improvement is often met with professional support.
Create
Burnout is described as an erosion of the soul. This means that in order for you to create again, you must allocate a new sense of enthusiasm. With the current social pandemic and changes in workplace organization, this is the perfect opportunity for innovation. Speak with your supervisor or host creative huddles with co-workers to implement strategies that stand out.
Consider acquiring a new skill that makes you a more marketable or effective employee. Learning new skills or tools might create room for advancement or lend to a more enriched resumé for future opportunities.

Creating new social networks is also a great way to look forward to work. While the term is "social" distancing, in reality, the emphasis is on "physical" distancing. Connecting with new co-workers and forming healthy relationships can make going to work — even virtually — a new experience in itself.
Care
While it may not seem like a new method, focusing on self-care is a great way to improve your internal well-being and in turn, maximize your productivity.
Meditation, for example, has been present for centuries and returns in various forms because it is a highly effective method at reducing stress and anxiety. It promotes a sense of self-awareness and an in-the-moment experience. Several smartphone apps can guide you through this meditation process, some of which take but five minutes of your day.
Other care aspects including focusing on building a schedule for after work hours as well — due to internet connectivity, we all know work often follows you home. Your time after work is just as pivotal, so take that time to recharge, focus on physical exercise and create healthy sleep patterns.
This is a great time to reassess those new year resolutions and turn them into mid-year resolutions, or to make new, realistic wellness goals. A new, healthier version of yourself is a great mental image that can be a powerful motivator.