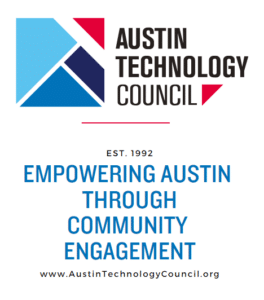 As the Austin Technology Council continues to work with leaders in the tech ecosystem to create a thread that runs through the tapestry of all things "Tech" in Central Texas, we are seeking leaders who are committed to the future. Empowering Austin through community engagement is why ATC has existed for the past three decades.
Austin will never again be the small university town and state capital city that it was in the 1980s.  Back then there were not many career jobs for those who wanted to live in this amazing region.  George Kozmetsky, then Dean of the UT Business School pointed out that there was not places for his grand-children to work if their careers were not in academia or government.  He and a band of civic entrepreneurs set out to create a place where growing companies, specifically technology companies could thrive.
Today we are a thriving international city that tops every list of "Tech Hubs", but we cannot rest on the work of those who came before us.  Now is the time for today's civic leaders to come together to look toward the future.
George Kozmetsky founded the Austin Technology Council in 1992 to help put "Tech" on the map as the future economic driver of our region, and to bring the tech focused entrepreneurs together.  We no longer need the former goal, but uniting the community is more important now than ever before.
ATC is here and working to retool our mission and vision, but we cannot do it with the visionary grassroots leaders in our tech and tech enabled companies in Austin.
We should not believe that the growth we have had for the last thirty years will continue without a collective effort.  ATC is looking to partner with the Austin Chamber, Opportunity Austin, Austin Women in Technology, The Austin Venture Association, and other non-profits that are serving out tech community. We are also seeking our for-profit organizations (tech companies, solution providers, investment / venture firms, etc.. to help support spearhead out paths to the next three decades.
The things we do today will directly impact a baby born today who wants to work and live in the Austin area. Can she start a company, afford a house, and build her career of choice in 2053?  That is squarely on the shoulders of all of us who are here in 2023.
Please join the Austin Technology Council (and / or the other organizations that are impacting Austin today and tomorrow).