MARK A. WYNNE
Vice President and Senior Economist
Federal Reserve Bank of Dallas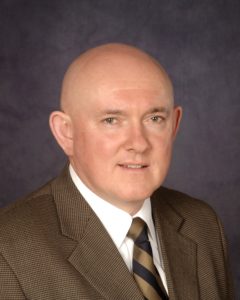 Mark Wynne is Vice President, Associate Director of Research and Director of the Federal Reserve Bank of Dallas' Globalization Institute. In the latter role, Wynne is responsible for developing and leading the Bank's research program on globalization and understanding its implications for the conduct of U.S. monetary policy.
Since joining the Dallas Fed in 1989, he has had a variety of responsibilities, including briefing the Bank's president on national and international economic conditions prior to meetings of the Federal Open Market Committee, providing updates on key economic issues to the Bank's board of directors and conducting research on the effects of fiscal policy, understanding business cycles, inflation measurement, the regional impact of global shocks, the natural rate of interest and the workings of monetary unions, among other topics. His research has appeared in many of the leading peer-reviewed academic journals and Federal Reserve publications. He co-edited the volume The Federal Reserve's Role in the Global Economy: A Historical Perspective with Michael D. Bordo, which was published by Cambridge University Press in 2016.
Wynne has taught at University College Dublin, the University of Rochester, Southern Methodist University and the University of Texas at Dallas.
He earned first-class-honors BA and MA degrees from the National University of Ireland–University College, Dublin, and holds MA and PhD degrees in economics from the University of Rochester.