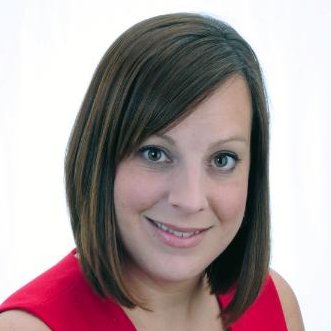 Molly Young
Executive Director
ATC Foundation
Does the Holiday Season have you thinking about how you can give back to the Austin community? Are you looking for a deeper way to connect and contribute to future generations? Or, do you just want to do something that is FUN and outside of your normal routine? If so, the ATC Foundation has opportunities for you!
The ATC Foundation was created to address the need for a strong and sustainable talent pipeline of young people that will keep our technology community alive and well for many years. We want to inspire young people to not only pursue academic pathways in Science, Technology, Engineering and Math fields, we want to encourage them to think BIG and be the next generation's entrepreneurs. Research shows us that just one external positive role model can change the trajectory of a student, particularly a low-income student who may not have the same opportunities to explore their career options as others. With a focus on these students who could use a little extra inspiration, the Foundation has created opportunities for YOU to get involved!
ATCF has opportunities for you to engage at many different levels. Have an hour? Great! We would love for you to take part in our Career Conversations program at one of several targeted middle schools. Have an hour a week? We have after-school programs that could use your energy and knowledge to help kids learn about technology! Have time on the weekends a few times a year? We have opportunities for you to judge robotics competitions. Our goal is to find an opportunity for you that fits your availability. Every opportunity for these students to engage makes a difference and together we can make a real impact.
In 2017, we will launch an initiative that allows for company-wide volunteer engagement as well as the individual programs we currently have available. If your company is looking to engage, let us know! For more information on any of the Foundation's programs, please contact me at molly@austintechfoundation.org, call 512-740-6522 or visit www.austintechfoundation.org, click on "Volunteer Now" and fill out the form. I'll be in touch as soon as possible.
I wish you a happy and joyous holiday season and hope to see you soon!
All the best,
Molly M. Youn