Lead and Disrupt: How To Solve The Innovators Dilemma
Innovation during times of change is a challenge, even for successful firms. In the book Lead and Disrupt, the authors charge that failure to innovate in the face of change is the fault of leadership style rather than strategy.
Panel discussion topics:
The role innovation plays in remaining competitive in your core markets, while also winning in new domains.
Executing a high cadence ambidextrous innovation model to mobilize the organization grow.
Applying a "leased asset" approach and lead design principles to speed time to market.
Punching above your weight by leveraging internal and external ecosystems to multiply your impact.
Adding dynamic capabilities to SENSE the stuff that matters and able to SEIZE opportunities before others.
The dinner is designed for senior executive leadership in engineering and product development, as well as CEOs.
---
Host and Moderator: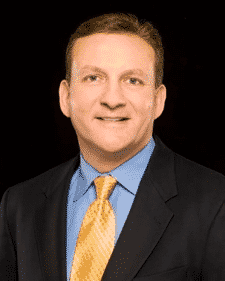 Ray Wolf, SVP Innovation and Architecture, Lumeris
Ray Wolf is SVP Innovation and Architecture for Lumeris, where he is a member of the senior executive team and leads the development of new enterprise products to enhance Lumeris' ability to provide top-rated population health management services for its partners. A technology industry veteran with nearly three decades of transformational business expertise, Wolf previously served as COO with Redirect Health, where he provided oversight on all aspects of the organization's business operations, innovation strategies and financial growth. Prior to that, Wolf served as president of OpenSymmetry, where he guided the company to a cloud-based system, restored profitability globally and expanded the partner ecosystem. His career also features leadership roles with leading organizations, including Green Integrated Services, Brocade, Dell and United Technologies.
Wolf holds a Master of Business Administration in finance with a concentration in technology innovation from Rensselaer Polytechnic Institute, and a Bachelor of Engineering in mechanical engineering from State University of New York at Stony Brook. He has also completed executive education programs at both Harvard Business School and Stanford Graduate School of Business. Wolf holds numerous professional affiliations, including the American Society of Mechanical Engineers, the Austin Technology Council, National Association of Corporate Directors, Association for Corporate Growth, and is past chairman of the Austin Chamber CEO Peer Advisory Program.
---
Round Table Participants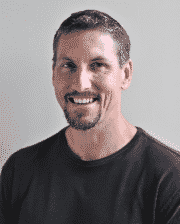 Alan S. Knitowski, Chairman and CEO of Phunware
Alan is a successful serial entrepreneur with multiple exits over a 15-year period to companies including Cisco Systems (NASDAQ: CSCO), Level 3 Communications (NASDAQ: LVLT) and Internet Security Systems (now NYSE: IBM). He was a 2014 Finalist for the Ernst and Young Entrepreneur Of The Year Award for Central Texas and has been a Founder, Executive, Angel Investor and Fund Manager throughout his career in the private sector after serving in the United States Army as an Airborne, Air Assault and Ranger qualified Captain in the Corps of Engineers.
Alan's companies include # 36 on the 2014 Forbes list of America's Most Promising Companies, # 82 on the 2014 Inc. list of the 500 Fastest Growing Companies in the US, # 4 on the 2013 Inc. list of the 500 Fastest Growing Software Companies in the United States, # 2 on the 2008 Deloitte Technology Fast 50 for Orange County and # 4 on the 2014 Deloitte Technology Fast 500 for North America.
A mobile and multiscreen industry expert, Alan is frequently quoted in trade publications, serves as a panelist at industry events and writes for the Wall Street Journal's Accelerators Blog.
Previously, Alan was President of Alternative Investments for Curo Capital LLC and Managing Director for Trymetris Capital Management LLC, Co-Founder and Director of Telverse Communications (acquired by Level 3 Communications). Prior to this, Alan was Co-Founder, President and Chief Executive Officer of the Vovida Networks and led the company from conception acquisition by Cisco.
Alan holds an MSIE degree from the Georgia Institute of Technology, an MBA degree from the University of California at Berkeley and a BSIE degree from The U. He lives in Austin, Texas and serves on the President's Council at the University of Miami (FL).
---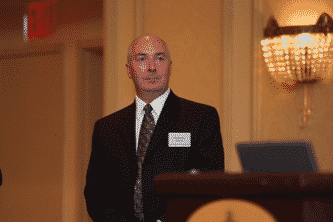 Liam Quinn, Chief Technology Officer & SVP. Sr. Fellow, Dell Technologies – Client Product Group
Liam Quinn has been with Dell since 1997 and is Chief Technology Officer for the Dell Client Business. In this role, he is responsible for leading the development of the overall technology strategy across the Client Solutions Business unit. Key areas of focus and research include, Converged mobility, Digital & Workforce Transformation, security & Manageability, IoT and xR with specific applications of augmented and virtual reality in areas of remote maintenance, gaming and 3D applications.
Mr. Quinn holds has over 100 US, International granted and pending patents, and is a published Author on Networking. He was named Dell Inventor of the year in 2005, 2007 and 2014. He was an Associate Professor of Engineering at the Dublin Institute of Technology, the University of Texas Austin, and Texas State University. He is a frequent speaker at Wi-Fi and Networking Forums and also represents Dell on the boards of the Wi-Fi Alliance, and The Open Fog Consortium. Mr. Quinn has designed network systems and wireless solutions and has managed Engineering teams in systems architecture and product development. Mr. Quinn serves on the Engineering Advisory Board of the University of Texas Cockrell School of Engineering and the Texas State Ingram School of Engineering.
Mr. Quinn holds a BSc in Electrical Engineering from the Dublin Institute of Technology, a BSc in Computer Engineering from Limerick University and a MSc in Computer Engineering from Boston University.
---
Robert Reeves, Co-Founder & Chief Technology Officer, Datical
As Chief Technology Officer, Robert Reeves advocates for Datical's customers and provides technical architecture leadership. Prior to co-founding Datical, Robert was a Director at the Austin Technology Incubator. At ATI, he provided real world entrepreneurial expertise to ATI member companies to aid in market validation, product development and fundraising efforts. Robert cofounded Phurnace Software in 2005.
He invented and created the flagship product, Phurnace Deliver, which provides middleware infrastructure management to multiple Fortune 500 companies. As Chief Technology Officer for Phurnace, he led technical evangelism efforts, product vision and large account technical sales efforts. After BMC Software acquired Phurnace in 2009, Robert served as Chief Architect and lead worldwide technology evangelism.
---
Marc Willebeek-LeMair, Chief Strategy Officer, Alert Logic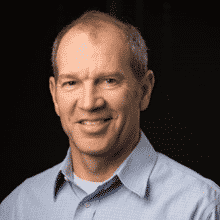 Marc joined Alert Logic in 2016 in the role of Chief Strategy Officer. In this role, he is responsible for the company strategy with regards to target market and security products and services. Marc is a seasoned veteran and entrepreneur in the cyber security industry. Prior to Alert Logic, he served as founder and CEO of Click Security, a pioneer in the security analytics market. Prior to Click Security, he served as CTO of 3Com where he was responsible for product management and development of the company's security, voice and networking business units.
He joined 3Com from TippingPoint, the market leader and pioneer in the Intrusion Prevention System market, where he served as CTO and co-founder. Prior to TippingPoint, Marc was a manager in the Research Division of IBM. He holds a PhD in Electrical Engineering from Cornell University and has authored over 50 publications and holds 24 patents.
---
The Tesla showroom is located near Mac Cosmetics and Peter Millar.
Parking is most convenient at the Green Parking Garage behind Tiffany & Co, directly across from Neiman Marcus.
-this event has limited seating-
Register Here
Thank You To Our Sponsors For This Event