May Roundtable Breakfast with Maura Thomas
May 2 @ 8:30 am

-

10:00 am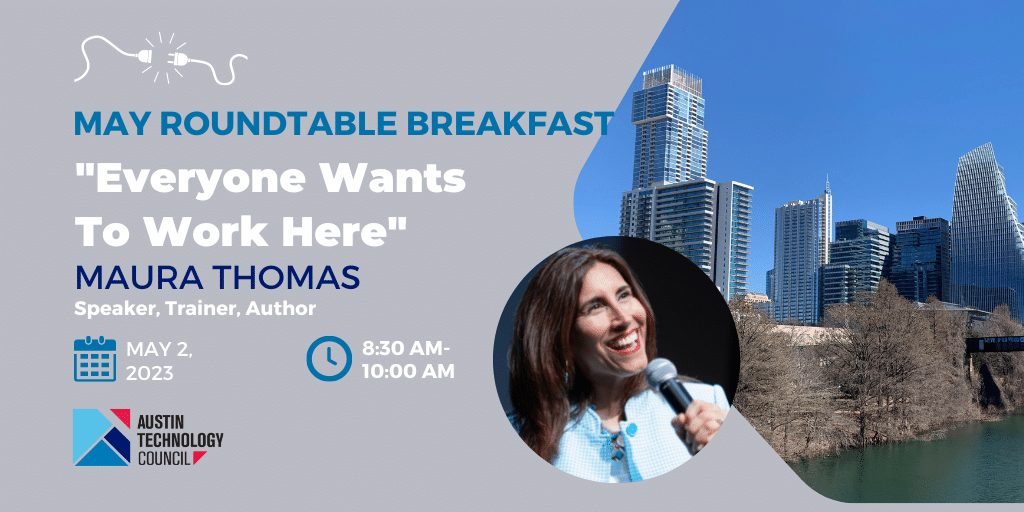 There's an overlooked problem in your company and if you want to unleash the true genius of your team, you need to solve it.
• Do you encourage multitasking at your company?
• Do you tell the team to be "responsive" to communication?
• Do you say that your company has an "open door policy?"
Believe it or not, these behaviors are contributing to the problem. Too many professionals (how many at your company?) go home at the end of the day and too often think, "Oh my gosh, I was busy all day and somehow I got nothing done!" This is demotivating, disengaging, and unproductive. It's holding back your team members from having fulfilling, satisfying work days, and it's holding back your company's
success. Join us for this event and learn how to empower your team to go home every day thinking, "Oh my gosh, that was such a good day, I got so much done!" It might be the best time you spend this week.
About Maura
Maura Nevel Thomas is an award-winning international speaker and trainer on individual and corporate productivity and work-life balance, and the most widelycited authority on attention management. She is a TEDx Speaker, founder of Regain Your Time, author of six books, and was named a Top Leadership Speaker in Inc. Magazine. Maura is a featured expert in major business outlets and is a regular
columnist for both Forbes and the Harvard Business Review.