ATC CEO Summit 2022
October 17, 2022 @ 1:00 pm

-

8:00 pm

$150 – $250
The Austin Technology Council CEO Summit 2022, presented by Netspend and Red Fan Communications, welcomes tech executives to a day of industry exploration.
The world is navigating an entirely new, tech-centric workplace that connects people and companies in infinite ways, but disconnects them in many others.
This year's summit brings together tech and innovation leaders to discuss and debate opportunities and challenges in a hybrid workforce; how entrepreneurship is shaping and defining Austin's tech ecosystem; and the real impacts of cyber threats, with advice on how to prepare and recover.
The day concludes with a keynote by venture investing expert Sarah Jones Simmer, CEO of Found, who will share her experiences leading start-ups and scaling rapid growth businesses, and discuss novel ideas on the future of ethical business.
Click here to register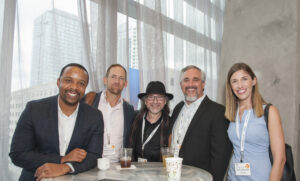 Registration for the ATC CEO Summit 2022 is exclusive to C-suite executives, presidential leadership, and managing directors of the region's corporate offices. 
Agenda
1-2 p.m. – Check-In and Pre-Summit Networking
2-4 p.m. – Panels & Roundtables
2 p.m. –The Future of Work: How Remote and Hybrid Work Impact Employee and Company Success, sponsored by Improving
2:45 –

How Austin Startups got $350 Million in Government Funding

, sponsored by BP3 and Capital Factory
3:45 p.m. – Cybersecurity: Lessons in Recovery and Resilience, sponsored by Marsh
4:30 – Roundtable
5-6 p.m. – Drinks & Discussion, sponsored by Perkins Coie and Armanino
6-7 p.m. – Keynote with Sarah Jones Simmer, sponsored by Motley Fool Ventures
7-8 p.m. – Dinner & Dessert
Keynote – A Fireside Chat with Sarah Jones Simmer
Sponsored by Motley Fool Ventures
Sarah Jones Simmer, CEO of Found
Sarah Jones Simmer is an executive, investor, board member and C-level operator. In September 2021, she joined Found as CEO, with a mission to make evidence-based, sustainable weight care accessible for all. Found is quickly emerging as a leader with its innovative approach to weight loss by leveraging the best of modern medicine with personalized support.
Prior to Found, Sarah was an executive at Bumble, the women-first social networking app for four years. From 2017-2020, she was the Chief Operating Officer of the Bumble app, where she was responsible for core strategy, international growth, marketing initiatives, and business operations, as well as the expansion of Bumble's rapidly growing team. Sarah also led the investment strategy for the Bumble Fund, Bumble's early-stage investing vehicle launched in 2018, focused on the next generation of women-led businesses.
Sarah has spoken at Dreamforce, SXSW, Techcrunch Disrupt, Traction, the Global Partnership for Education, and UN special sessions on topics ranging from venture investing to girls' and women's rights to the future of ethical business, and the challenges and opportunities of scaling rapid growth businesses. She has a Masters' in Public Policy from Northwestern University. She used to run marathons and has completed an Ironman, but now spends her time outside of work raising two young daughters.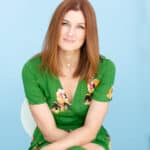 Autumn Manning, Partner at Motley Fool Ventures
(Moderator)
Autumn is a proud alumni of the University of Arkansas (Go Hogs!) and is a serial entrepreneur, with experience building and designing products, establishing growth strategies, and assembling and leading high-performance teams. She spent the first part of her career applying her education in behavioral psychology to understand the characteristics of effective leaders and cultures, and built automated assessments and tools to measure and move these to havean elevated impact.
She brings product and go-to-market, combined with deep change management and communications experience, to optimize team performance, organizational cultures, and business ROI. For nearly 20 years, Autumn has helped teams and companies get initial lift and fly to achieve repeatable revenue and deliver a differentiated service experience to the customer.
Her work across diverse industries and companies at each stage, from large enterprise to early tech startups, has reinforced her core philosophy that making life and work count for people matters materially to building sustaining value and exceptional performance. It is this philosophy that led her to co-found and lead YouEarnedIt (now WorkTango) in 2013, an industry-leading B2B tech platform that combined employee engagement, culture, and performance enablement solutions to companies around the globe, eventually exiting to Vista Equity Partners in 2018.
Following her time as CEO of YouEarnedIt, Autumn served as President & COO of Cratejoy, a B2B2C Marketplace enabling thousands of small business owners to deliver recurring subscription box products to consumers around the globe.
Autumn currently serves as Partner at Motley Fool Ventures, an early stage, technology-focused venture capital fund, powered by The Motley Fool's brand and commitment to building a smarter, happier, richer world. Autumn spends her time advising and mentoring a handful of tech companies, with a spotlight on women and underrepresented founders in tech. She also
enjoys serving on the board of Scholarship America, where she works to increase access to great education to young people across America, and serves as a CASA (Court Appointed Special Advocates) to offer a voice to those most in need – children.
Autumn is a regular speaker on topics impacting culture and the employee experience, women in leadership, and leadership and innovation in the tech space. She has been profiled in The New York Times, HuffPost, Business Insider, Entrepreneur, and the Economist to share her thoughts on culture and leadership. During her tenure as CEO of YEI, Autumn was named
Austin's Best CEO in 2018, receiving the 2018 Stevie Award for Best Female Executive of the Year, and was named to Entrepreneur Magazine's list of Best Company Cultures in 2017 and 2018.
Panel One (45 min) – The Future of Work: How Remote and Hybrid Work Impact Employee and Company Success
Sponsored by Improving
Impacts from the pandemic have shifted the power balance in workplace. Experts discuss how remote and hybrid work has inspired a new sense of independence and flexibility among employees, but created new challenges for employers in managing and motivating the modern workforce and reaching company goals.
Meet the Panel: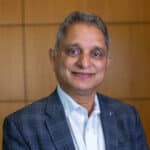 Anurag Kumar, Managing Director and President of Improving Nearshore Offices
Anurag Kumar presides as the Managing Director and President of the Improving Nearshore offices. His primary focus areas are to ensure delivery excellence within the Guadalajara, Aguascalientes and Austin offices, drive and nurture strategic growth, and attract and engage recruits and employees for a top company culture. Anurag is passionate about providing leading edge software development services to companies looking to digitally transform their businesses, using a unique hybrid of onshore and nearshore delivery
model.
Prior to Improving, Anurag was the Co-Founder and CEO of iTexico, established in 2010, which was acquired by Improving in 2020. He has been a Founder, President and CEO of several other US and international firms over the years as well as holding a variety of leadership development/coaching CEO roles for the Austin Business Board and Vistage, a global business coaching and advising firm.
Anurag holds an MBA from Michigan State University, an M.S. Computer Engineering from Wayne State University, and a B. Tech Electrical Engineering from IIT Delhi. He is a Charter Member, Founder and former President of TIE Austin and an active executive mentor and angel investor. He currently is a board member of the Austin Chapter of Conscious Capitalism.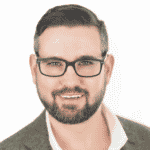 Nick Saunders, President and CEO of NuComm
Nick Saunders is a leading technology futurist and business advisor. He is the President and CEO of Austin based, NuComm, a Technology Consultancy, Services and Solution Provider that helps organizations unlock the power of disruptive, next-gen trends and technologies to accelerate its digital evolution.
Nick has supported transformational, next-gen, and high-growth environments ranging from startups to Fortune 500 companies. His global career landed him in the Silicon Valley for 10 years where he worked with, and for, some of the most disruptive technology organizations in the world, including Microsoft, Amazon, Apple, Google, and Facebook.
Nick is an MIT graduate, husband, and father to two daughters (8 & 28).  Along the way he also became a successful restaurateur, where he built, financed, and grew what are now two successful Austin restaurant brands.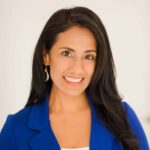 Vaishali Jadhav, Founder of Sanrekhana
Vaishali Jadhav has spent over 20 years building purpose-driven leaders for purpose-driven companies. She started her career as a Consultant with the Gallup Organization where she used its powerful Q12™ and StrengthsFinder™ assessments to help clients cultivate engaged leaders and cultures. After receiving her M.B.A., and a successful career in Washington, D.C., she accepted a role at Whole Foods Market where she supported its Academy for Conscious Leadership – an immersive leadership program designed to help leaders cultivate the tenets of Conscious Capitalism. Since leaving Whole Foods Market, she has been working at the intersection of leadership and tech. She has scaled programs and facilitated global senior leadership development programs at Indeed.com and Procore Technologies.
She is the founder of Sanrekhana, a leadership and team development company for mission-driven companies.  She is also the Leadership Development Instructor for the Kendra Scott Women's Entrepreneurial Leadership Institute where she works with an amazing team to build the next generation of future leaders. Vaishali is a certified facilitator of the Psychological Safety Scan developed by Amy Edmondson and is passionate about cultivating psychologically safe workplaces.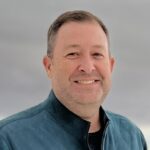 Scott Francis, CEO of BP3
(Moderator)
Scott Francis is CEO of BP3, where we help you find a faster way to deliver your business outcomes. We streamline and automate the processes that drive your business. Scott has spent 30 years delivering software solutions for Fortune 500 clients. Scott has previously served as CTO of BP3, as well as a variety of senior leadership roles at Lombardi Software and Trilogy.  Scott has previously served as Chair of the Board of Magellan International School, and Is currently Chair of the Austin Technology Council. Scott graduated with a degree in Computer Science from Stanford University.  
Panel Two (45 min) –

How Austin Startups got $350 Million in Government Funding



Sponsored by BP3  and Capital Factory

Dual-use defense startups are radically changing the way the government buys technology. Join Capital Factory CEO Joshua Baer as he sits down with the Army, the Air Force, HiddenLayer, and startups who have raised tens of millions in funding to explore how Austin businesses can tap into this massive new market and propel humanity forward.
Joshua Baer, CEO and Founder, Capital Factory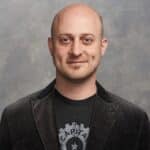 Joshua Baer helps people quit their jobs and become entrepreneurs. He's the founder of Capital Factory, a startup community that helps entrepreneurs find investors, customers and employees. Josh founded his first startup in 1996 in his college dormitory at Carnegie Mellon University and now teaches a class at the University of Texas for student entrepreneurs. He is a Henry Crown Fellow and Braddock Scholar at the Aspen Institute, a member of the National Committee on US-China Relations Young Leaders Forum, an Eisenhower Fellow, and a recipient of the Anti-Defamation League Torch of Liberty. Josh lives in Austin with his wife Amy and three children. The best way to reach him is on Twitter @joshuabaer
Panel Three (45 min) – Cybersecurity: Lessons in Recovery and Resilience

Sponsored by Marsh
In early 2020, hackers installed malicious code into SolarWinds software system that then spread to its customers during a scheduled system update, creating a backdoor for the hackers to use additional malware to spy on other companies and top government agencies. Hear from leaders on the case about how they identified and stopped the attack, and how they've recovered and prepared for potential attacks in the future.
Meet the Panel: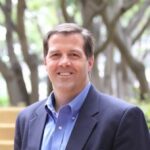 Mike Grant, Principal, Marsh McLennan Agency
Mike Grant is a Principal and the Director of the Technology Practice. He joined Marsh & McLennan Agency (MMA) in the Orange County office in 2011 where he is responsible for creating risk management and insurance programs for emerging and middle market businesses. 
Leveraging over 28 years of experience in the insurance industry, Mike crafts comprehensive risk management programs for his clients, ensuring the delivery of world class customer service to his clients. Mike has been insuring Technology companies for over 22 years and is one of MMA's foremost experts in the area of cyber and data liability. He has guided many clients through the preparation for and response to cyber attacks including the SolarWinds
"Sunburst" attack in late 2020. Mike extends his knowledge and expertise as an active member of MMA's Cyber Center of Excellence.
Prior to joining MMA, Mike was a principal with Costello & Sons Insurance Brokers, an agency focused on insuring Technology companies. In addition to leading the charge in sales, Mike
functioned as the COO and CFO for the firm. Prior to entering the insurance industry in 1994, Mike served as CFO for Alton Geoscience, a venture-backed environmental consulting company. Prior to that, Mike worked as an auditor with Ernst & Young and as an intern at the Financial Accounting Standards Board.
Mike earned his BA in economics and management from Albion College in Michigan, and holds the professional designations of Accredited Advisor in Insurance (AAI) and Certified Public Accountant (inactive) in California. Committed to giving back to the community, Mike is active in a number of local, national and international non-profits.
Jason Bliss, Executive Vice President, SolarWinds
Jason W. Bliss has served as SolarWinds Executive Vice President, Chief Administrative Officer, General Counsel and Secretary since April 2021. Bliss previously served as SolarWinds Executive Vice President, Corporate Development, General Counsel and Secretary from January 2020 to April 2021, Executive Vice President, General Counsel and Secretary from June 2016 to January 2020, Senior Vice President, General Counsel and Secretary from April 2016 to June 2016, Senior Vice President, Legal Operations and Corporate Development from October 2013 to April 2016, Vice President, Corporate Development from June 2012 to October 2013 and Assistant General Counsel from March 2008 to June 2012. 
Prior to joining SolarWinds, Bliss was an associate at DLA Piper LLP (US) specializing in mergers and acquisitions, capital market transactions and technology licensing. Prior to DLA Piper, Bliss was a technology consultant with Accenture. Bliss earned a J.D. and an M.B.A. from Duke University and a B.S. in Engineering Science from the University of Virginia.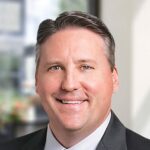 Dennis Howard, CIO, Charles Schwab
Dennis Howard is the Managing Director, Chief Information Officer for Schwab Technology Services (STS), which is responsible for Schwab's technology innovation, development, infrastructure, and operations. In addition to leading Schwab's technology enterprise, Dennis is responsible for Project Services, which has accountability for the planning, coordination, and financial management of all company-wide projects.
Dennis joined Schwab in September of 2014 as senior vice president of core technology solutions. Before Schwab, Dennis was Senior Vice President and Chief Information Officer for Visa Inc. During his 12-year tenure at Visa®, he served in various information technology roles across a number of disciplines, including development of enterprise systems, data and analytics, and client-facing product development.
Prior to joining Visa, Dennis worked in technology at Commerce One, Inc., and other firms. Before starting his career in information technology, Dennis served in several roles in the public sector. Dennis received his bachelor's degree from the University of Texas at San Antonio, and his master's degree from Baylor University.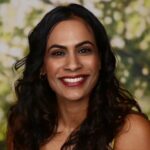 Priya Nathan, VP, Sales Executive, Marsh
(Moderator)
Priya Nathan is a business leader with 20 years of broad-based experience in insurance and technology industries – demonstrating expertise as an executive in sales, support, client relationships and delivering complex solutions through direct sales, channel, and partner programs. Priya is a long-time resident of Austin, living here since 2001. She enjoys being with her son, a junior at Westlake high school, watching action movies and traveling to new places.