ATC Unplugged: Learning from the Past to Prepare for the Future
September 14, 2022 @ 12:00 pm

-

1:00 pm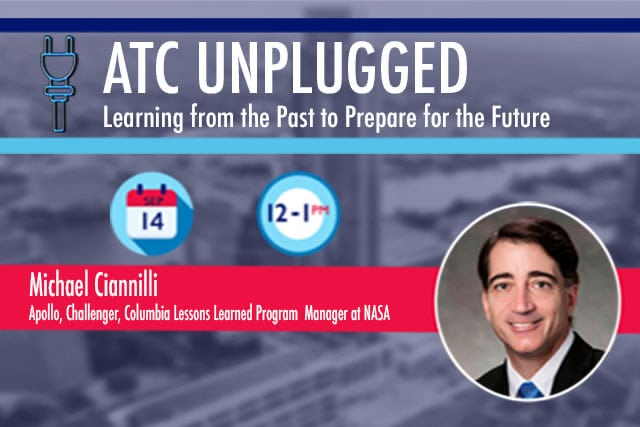 The Apollo, Challenger and Columbia Lessons Learned Program at NASA was designed to educate new generations of NASA engineers on mistakes of the past in order to prevent future accidents. Mike Ciannilli created the program after serving as the integration engineer for the Space Shuttle Columbia and having flown extensively in helicopters over Texas in an effort to help bring Columbia and her crew home, after being lost during their return to Earth.
In this live discussion between Mike and ATC CEO Thom Singer, we'll explore how the Lessons Learned program studies how the tragic failures of all three spacecrafts may have been avoided had there been better communication and more attention to operational deviances, a lesson that can be taken to heart across industries involving teamwork by highly specialized teams.
About Mike Ciannilli: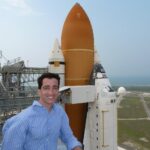 Michael "Mike" Ciannilli leads NASA's Apollo, Challenger, Columbia Lessons Learned Program (ACCLLP) directing and developing a wide array of activities to innovatively and effectively share the Agency's lessons learned to help powerfully influence NASA's mission success across all programs and missions.
Previously, Ciannilli served as NASA Test Director for the Space Shuttle Program where he lead the entire launch team through space shuttle launch countdown activities and was responsible for the processing oversight of the space shuttle orbiters and ground support systems. He also served as the Landing Recovery Director leading contingency operations during launch countdown and landing activities, including a potential emergency flight crew recovery.
Prior to this, Ciannilli lead the creation and development of the internationally recognized Forever Remembered exhibit located at the Kennedy Space Center Visitor Complex in Florida. Ciannilli has received numerous awards throughout his career, including the prestigious Silver Snoopy Award, NASA Exceptional Service Medal, Launch and Landing Leadership Award, Launch Countdown Simulation Contingency Leadership Award, Columbia Recovery Team Award, and a NASA Quest Outreach Award among many others.
About ATC:
The Austin Technology Council's mission is to support the Central Texas tech industry as a global leader in technology and business. We believe community and collaboration are essential in helping companies and people reach their full potential. We cultivate a robust community that enjoys learning, innovating, and growing together through public programming that promotes thought leadership and networking, and by providing a platform for our members to share their expertise and forge industry connections across sectors.
To become a member, contact richard@austintechnologycouncil.org