Accelerating Professional Goals Using Emotional Intelligence with SOAL Tech
May 13, 2020 @ 12:00 pm

-

12:30 pm

FREE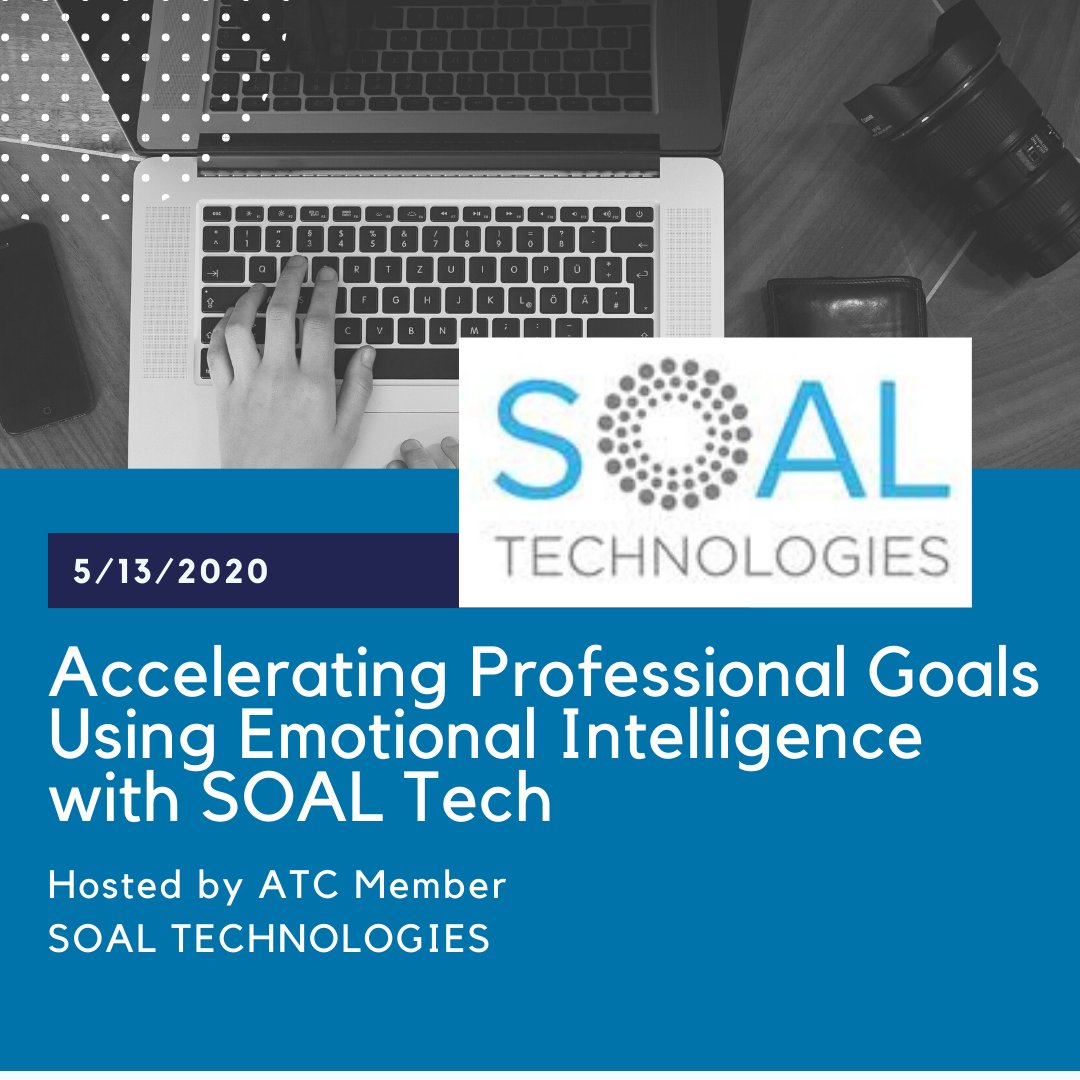 NEW DATE: Wednesday, May 13, 2020 at 12 PM
In today's world, people in a tech environment tend to self-identify and categorize others by what they do instead of who they are.
Now, more than ever, we need to realize that people are more than their function, and should be treated as such.
I believe that people are people, even in tech.
We are a group of individuals who may ascertain the notion that the whole is indeed,  bigger than the sum of the parts. We need to fundamentally understand how those parts interact in order to determine the reasoning and understand the perspectives of others.
As a society, our goal should be constant improvement.
As such, it is fair to divulge that the more you seek to learn about others, the more you may find out about yourself.
This perpetual journey of self-discovery and enhanced communication through personal attention allows one to achieve goals, perhaps not faster, but in a more satisfying way.
Ultimately, the concept of human capital recognizes that not all labor is equal, however, employers can improve the quality of that capital by investing in employees.
The fundamental connection between education, experience, and ability of a potential employee has an unprecedented economic value for employers as well as the economy as a whole.
Special thanks to our speaker:
Gil Peters is the Business Development Manager of the IT department for SOAL Technologies by profession but his true calling is that he's truly a "relationship builder" and a story teller at his finest. He works with our clients to ensure their experience is given truly personalized attention, make sure he is always available to suit their needs and is collaborative with the client to find a top tier fit.
Gil brings over 15 years of experience in diverse business development management roles and uses his expertise and professionalism to meet internal and external stakeholders needs above and beyond expectations.