As you may have read in recent local news articles, my time as CEO of ATC has come to a close as I join member company, Phunware, as their CMO. These past two and a half years have been an incredible opportunity to become immersed in the tech community here in Austin, and to get to know ATC's member community. In this time we've accomplished great things from a thought-leadership and programming and services standpoint. Today, I'm proud to say that we boast more than 250 member companies representing slightly more than 60% of Austin's tech workforce–a number that has grown dramatically in the last year due, in great part, to the tireless work of ATC's Head of Sales and Membership, Amber Gunst.
Virtually all of you have had an opportunity to work with Amber–her incredible 20-year background in sales, business development, and membership services, as well as her time spent in staffing and recruiting, has allowed ATC to go next-level in terms of developing great programming for our members. She spends all day, every day talking with tech and service business leaders, learning what they need in order to grow successful, thriving businesses; she has an incredible passion for the vision and the value proposition of ATC, and what this organization can provide to our members and the greater community as a whole.
Today, I'm pleased to share that the ATC Board of Directors has named Amber Gunst as the interim CEO of ATC. I can't think of a better person to carry on the vision of the BHAG of 10 companies to $1B valuation and 100 to $100M in 10 years time and all the programming and services in support of that. She's already proven herself to be a great leader within the organization, and I know she will be a thoughtful leader at the top of the organization.
Please join me in sending congratulations to Amber and supporting her new role as interim CEO of ATC!
Cheers,
-b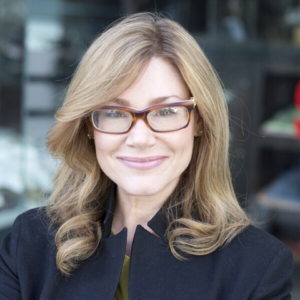 Phunware Announces Barbary Brunner as Chief Marketing Officer
– – – –
About Austin Technology Council (ATC)
The Austin Technology Council (ATC) is the voice of Central Texas' diverse and thriving technology and life sciences industries, representing more than companies and more than 60% of Austin's tech workforce. The Austin technology sector contributes $22.3 billion annually to the regional economy and supports more than one third of local jobs. By convening Austin's top technology leaders, ATC is leading the effort to meet the future needs of the industry through increased access to capital, new and diverse technical talent in the region, mentorship for emerging companies, and connectivity across the industry and with key stakeholders in Texas and around the world.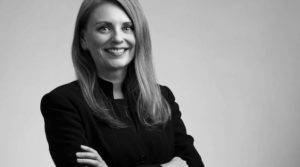 Austin Technology Council Appoints Amber Gunst as Interim CEO
For more information, please visit www.austintechnologycouncil.org.