Virtual Event
Together We Carol: Let's All Sing Out Loud and Clear from Our Front Yards for All to Hear
December 19, 2020 @ 6:00 pm

-

7:00 pm

Virtual Event

no charge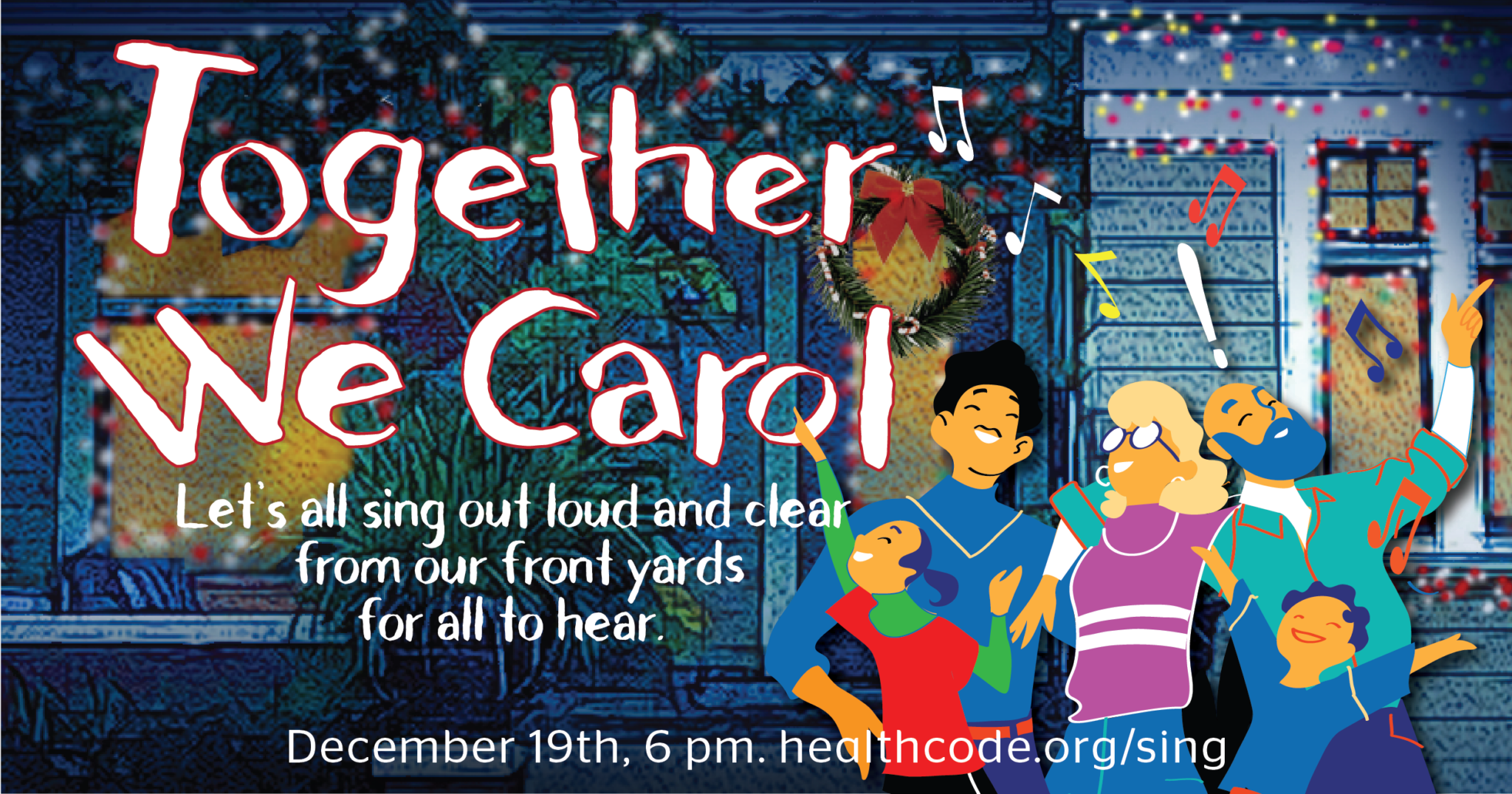 Tired of all the wonderful traditional social holiday events being canceled due to the need to safe healthy and safe?
Imagine if everyone joined their neighbors stood on their front steps, lawns, porches, or sidewalks, lifted their voices up as one and sang songs of the season at the exact same time.
Together. One voice. One heart. One spirit. Mothers. Fathers. Sons. Daughters. Husbands. Wives. Partners. Neighbors. Friends. Co-workers.
You, your colleagues and neighbors are invited to join us to stay safely connected in joy and community at this special time of the year when we need it the most.
Make the collective musical sounds of hope echo throughout your neighborhood, your town, your city, your country. Remind people that even in the darkest of times we can face the challenges ahead, together.
Schedule: Begin singing Silent Night at 6 PM. Then sing two other beloved carols: Jingle Bells and We Wish You a Merry Christmas.
Resources: See https://healthcode.org/sing/
Who's Behind This: The nonprofit HealthCode and two Austin, Texas neighborhood organizations, the Clarksville Community Development Corporation (CCDC) and the Old West Austin Neighborhood Association (OWANA).
Inspiration: In December 1914 during WWI, both sides put the war on hold for a little while and sang Silent Night together. Yes, there is also a children's book that comes to mind. 😊
Contact: Steve@HealthCode.Org