Space: New Industries, Applications, and Opportunities
August 3, 2021 @ 6:00 pm

-

8:00 pm

Free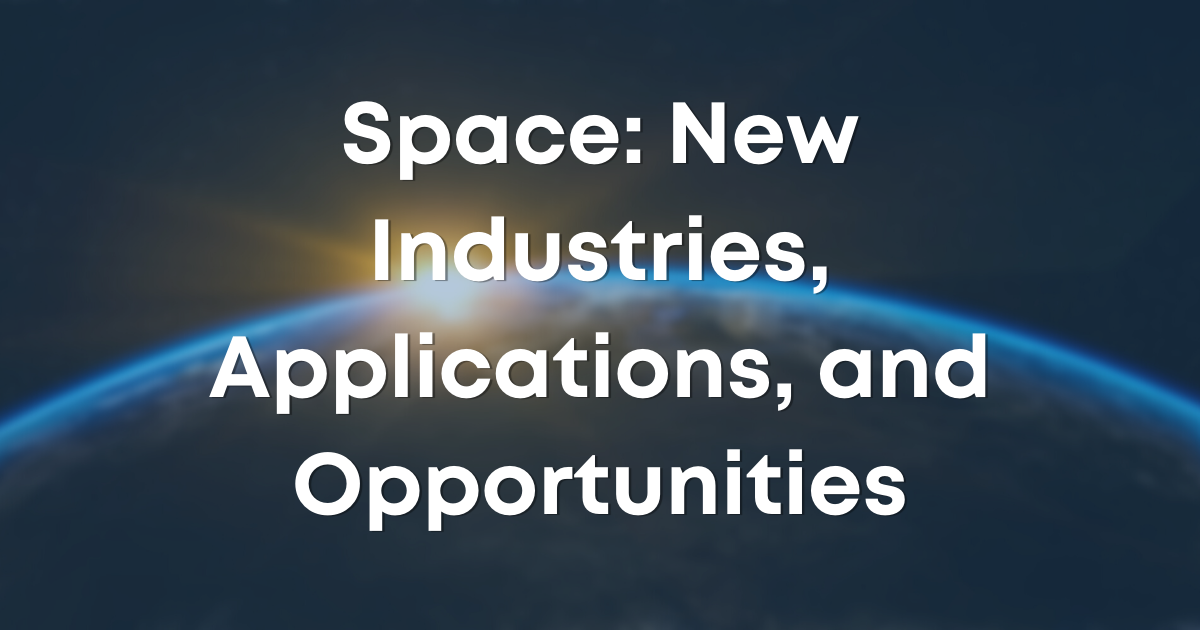 Space exploration and space travel have long fascinated humans, and we can all recount memories of historic NASA launches and missions during our lifetimes. We have witnessed six decades of occasional unmanned research exploration probes, manned missions to the moon and to orbiting labs, and numerous operational launches to place telecommunications, mapping, and observing satellites in orbit. However, in recent years, we have seen the rapid emergence of a vibrant industry comprising a massive number of launches of telecommunications and mapping/observing satellites and an increased number of launches by private sector companies deploying many of these satellites. These companies are even transporting mission critical payloads and shuttling astronauts in cooperation with NASA, exploring potential 'space tourism,' and more.
Tom Markusic is the CEO of Firefly Aerospace, and is one of the leaders of this rapidly growing space industry. Tom will share his perspectives on the technologies, motivations, and opportunities for space agencies and companies to work together to accelerate the exploration, applications, and opportunities of a space sector. What does all this mean for you individually? For government? Even for your company? Come hear Tom's insights and ask your questions about the future of space and what it implies for humans and society. ​
If you are fully vaccinated, please join us at a limited capacity at the Austin Central Library located on W. César Chávez St. If you have not received your COVID-19 vaccine, or would prefer to watch the event online, we invite you to stream the live event on Zoom. All attendees will need to register on Eventbrite and let us know if you plan to attend in-person or virtually. Both online and in-person attendees will have the opportunity to network and ask the speakers questions.