OSCON Open Source Convention
May 8, 2017

-

May 11, 2017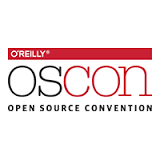 OSCON Open Source Convention
MAY 8–9, 2017: TRAINING & TUTORIALS
MAY 10–11, 2017: CONFERENCE
AUSTIN, TX
ENTER CODE PCATC FOR 20% OFF
Get open source skills, knowledge, and insights to meet the future at OSCON
Join us May 8–11 at the Austin Convention Center in Austin, TX for OSCON 2017. Learn how open source can be a strategic business advantage, master specific tools and technologies, and even become a contributor to open source projects.
The O'Reilly Open Source Convention brings together talented people from diverse backgrounds who are doing amazing things with open source technologies. Come explore the latest tools and technologies, get expert in-depth training in crucial languages, frameworks, and best practices, and get exposure to the open source stack in all possible configurations. It's immersive, extreme learning at its best—driven by the energy and enthusiasm of all of its participants.
Whether you're improving your command of a language, exploring new technologies, or getting tips to enhance your productivity, your time at OSCON will make you better at what you do.
Topics covered:
Take a look at the schedule and start making your plans today. Need help convincing your manager? We've got you covered.