InnoTech – Austin's Premiere Technology Innovation Conference & Expo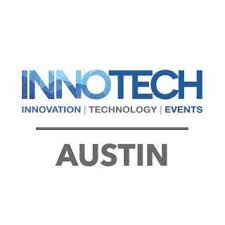 InnoTech Austin is the region's largest business & technology conference & expo, presented by Randstand.  Below are details for passes, registration and speakers.  This conference includes Contact Hours for continuing education credit as well.  Feel free to share with others in your organization.
InnoTech Austin Discounted Passes Available (see Member Benefit's page)
www.innotechaustin.com for information & registration
Special events include:
–Women of Tech Summit
–DevOps Continuous Learning Day
–ISSA Security Track and Luncheon
–Austin CIO Gala Luncheon
An extra registration fee is required for these special events.  Visit www.innotechaustin.com for more information and to register.
New Speakers and New Topics:
Here are a few InnoTech conference tracks (ALL great reasons to take part in InnoTech):
– Network & IT Security Track hosted by ISSA
– Live Cybersecurity War Game Exercise
– Cloud Based Technologies
– Data & Analytics Track
– Infrastructure, mobility and more
– Prizes including iPad, XBox, Beat headphones, flat screen TV and more
– InnoTech Happy 45-Minutes (the perfect place to mingle over complimentary beverages and exhibits)
Plus, much more!
For all of the latest conference session additions, or to register, visit www.innotechaustin.com