Virtual Event
HR Leadership Roundtable: Revitalizing Your Employee Engagement Programs
February 11, 2021 @ 7:30 am

-

8:45 am

Virtual Event

FREE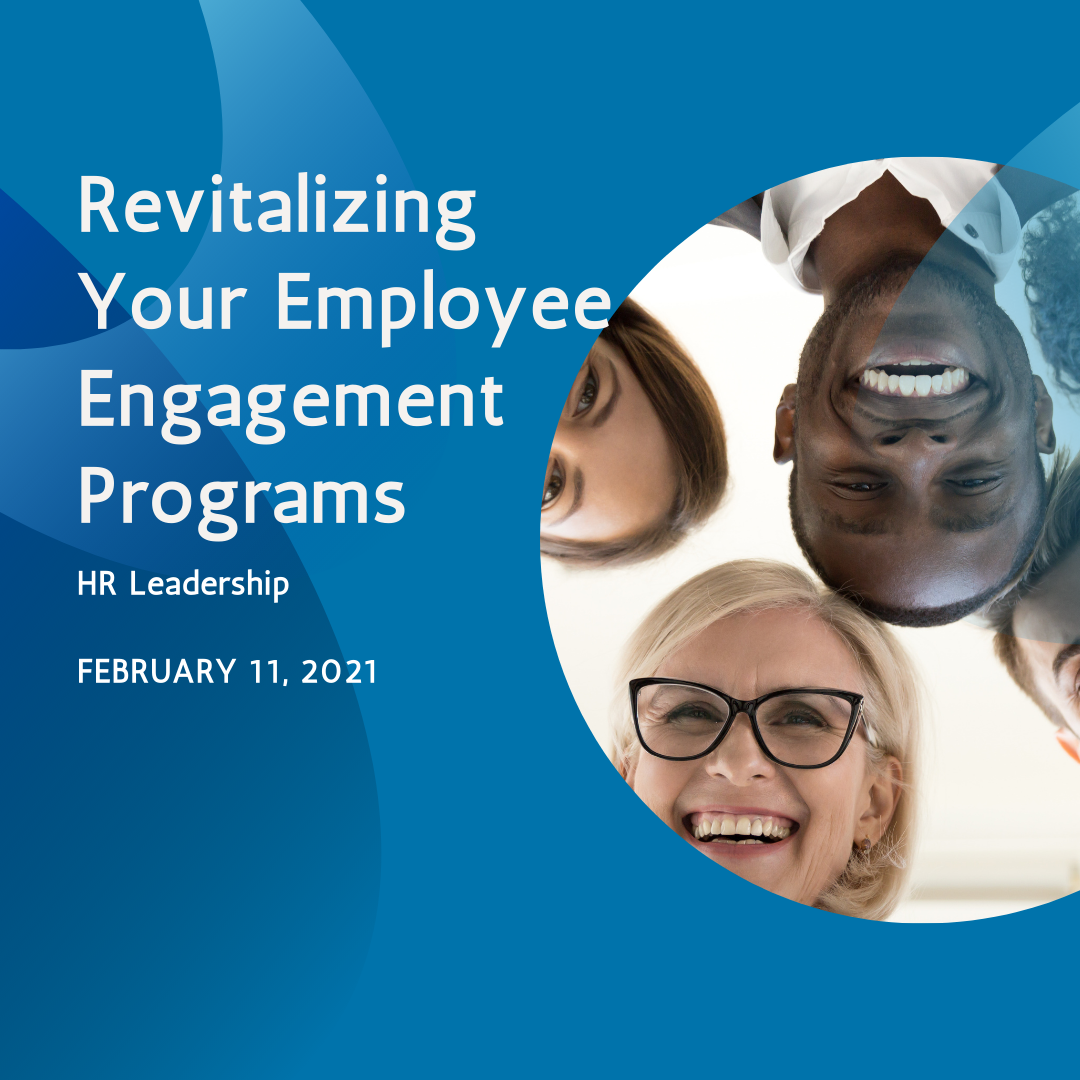 In an abundance of caution for the health and safety of our members, we've decided to move our January Leadership Roundtables to an online platform until the area is safely back to Stage 2 COVID policies.
The changes that came with 2020 brought the business world a crisortunity to do more their employees. Surely for decades to come potential and current employees will be asking "What did your company do for employees in 2020?" We're enthusiastic to bring HR innovators together to discuss how their revitalized employee engagement programs have separated their companies from the pack. Join us on February 11, 2021 at 7:30 AM to discuss "Revitalizing Your Employee Engagement Programs". This event is limited to 20 people.
Thank you to our facilitator, David Fares, Insperity Performance Specialist
David joined Insperity as a Performance Specialist on January 9, 2017. With life and work experiences as a consultant, an attorney, a mediator, a facilitator, a trainer, a college professor and a Learning, Performance and Quality (LPQ) business executive, David is well-skilled and highly acclaimed in his capability to balance logic, intelligence, learning-accountability, point of view, creativity and passion in the training, meetings/events and mediations he facilitates as well as the projects and business initiatives he leads and collaborates on. Known as a collaborator over the course of his career, David has led, both strategically and motivationally, large LPQ Organizations creating strong internal strategic customer relationships and significant bottom line results for PacifiCare and Aetna Health Insurance Companies. He has designed, developed and facilitated numerous leadership workshops/conferences with exemplary results in both individual and corporate performance. His facilitation and mediation expertise are demonstrated by his mediation of well over 300 family, school, victim-offender, business and estate cases and flawlessly facilitating thousands of meetings ranging from small executive team strategic off-sites to large interactive multi-disciplinary webinars. In his 14 years as a practicing trial lawyer, David litigated and negotiated innumerable business, personal injury, family law, estates, criminal and real estate cases. Most recently before joining Insperity, David served as president of New Perspectives, LLC a learning, performance, quality and leadership consulting company.
David graduated from University of Illinois at Chicago with a B.A. in Speech Communications and immediately earned his Juris Doctorate from DePaul University College of Law. He obtained his Masters of Arts in Educational Leadership from the College of Santa Fe. He has certificates in mediation and Six Sigma Quality Process.
Agenda:
7:30 AM – General networking
7:45 AM – Roundtable conversation