CEO Summit 2019
October 28, 2019 @ 1:30 pm

-

9:00 pm

$150 – $250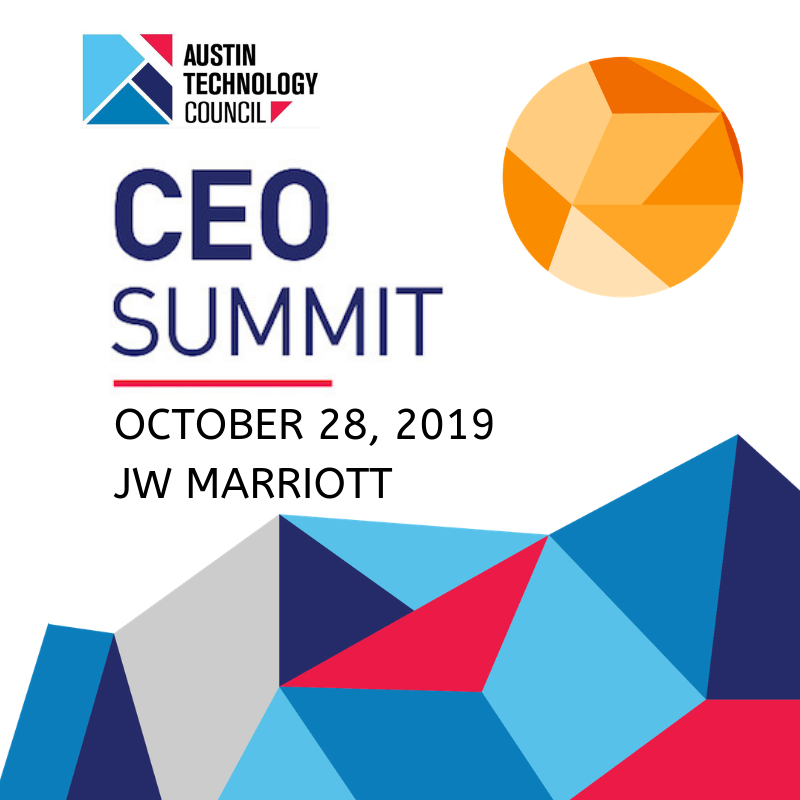 This October, CEO Summit 2019 will be held at The JW Marriott and include several opportunities to network and business development panels.
2019 Event Program
1:30 p.m. to 2:30 p.m. – Coffee HH
2:45 p.m. to 3:30 p.m. – Panel one
3:30 p.m. to 4 p.m. – Break/Networking
4 p.m. to 4:45 p.m. – Panel two
5p.m. to 6 p.m. – HH
6:15 p.m. to 7:30 p.m. – Keynote and Q&A
7:30 p.m. to 9 p.m. – Dinner
_____________________________________________________________________
Panels:
"Using AI to Achieve Operational Efficiencies in a Global Environment"
• Sponsored by RSM LLP, moderated by George Casey, Principal, Technology & Management Consulting, RSM US LLP
• Panelists include:
° Prabhakar Thanikasalam, Director, Analytics and Supply Chain Solutions, Flex
° Dale Sayers, Cloud Solution Architect – Data and AI, Microsoft
° Lawrence Fulton, PhD, Adjunct Professor of Data Science at Northwestern University
"Healthcare Insights for Scaling Companies"
• Sponsored by Humana.
• Panelists will include:
° Chris Hunter, President/CEO of Humana Employer Group and Tricare
° Hill Ferguson, Founder/President/CEO of Doctor On Demand
_____________________________________________________________________
Keynote:
Keynote Brian Sharples, Repeat Entrepreneur, in a Fireside Chat with Robert Alvarez, CFO and COO of BigCommerce.
Meet our Keynote Speaker
Brian Sharples – Mr. Sharples is a successful serial entrepreneur, angel investor, and executive with extensive experience in startup and well-established technology and e-commerce companies, both as a Board member and in leading operations and executive roles. Mr. Sharples has founded and scaled several high-growth startups and oversaw their strategic exits. Mr. Sharples co-founded and served as Chairman and CEO of HomeAway, Inc., a global online marketplace for the vacation rental industry, where he led the company's successful public offering in 2011, and the $3.9 billion acquisition by Expedia in 2015. Prior to HomeAway, Mr. Sharples was President and CEO of IntelliQuest Information Group, Inc., a supplier of marketing data and research to technology companies that went public in 1996 and was sold to WPP Group in 2000. In addition to his operational leadership, Mr. Sharples has served on the Boards of several global technology companies specializing in the consumer space, including KAYAK, RetailMeNot, Inc., and currently serves on the boards of GoDaddy, Ally Financial Group, and Yelp. Mr. Sharples also helped oversee the successful acquisitions of KAYAK (by Priceline) and RetailMeNot Inc. (by Harland Clarke) during his Board tenures. Mr. Sharples also has served on the Boards of several private companies, including most recently as Chairman of Twyla, Inc., a company he co-founded in 2015 that offers a software platform to license and sell limited edition artwork. He also serves as Chairman of private-equity backed Fexy Media, and on the Board of RVShare, a leading online marketplace for RV rentals. Early in his career, Mr. Sharples founded I Motors, an event-based marketplace for used cars, and served as a consultant at Bain & Co. Mr. Sharples holds a B.S. in Economics and Math from Colby College and an MBA from the Stanford Graduate School of Business of Stanford University.
Thank You To Our Sponsors
PRESENTING SPONSOR

TITLE SPONSOR
SUSTAINING SPONSORS
PANEL SPONSORS
COFFEE BREAK SPONSOR


HAPPY HOUR SPONSOR
BADGE SPONSORS

TABLE SPONSORS
Questions about CEO Summit 2019 or Sponsorships?
Contact ATC: info@austintechnologycouncil.org
**This event is for C-level executives or the Highest Level Exec in TX only. Austin Technology Council reserves the right not to accept, and to refund, any ticket payments made by anyone who does not meet these criteria.