Belldiver 'In the Vapor' Virtual EP Release Show + SIMS Foundation Benefit
July 24, 2020 @ 8:00 pm
Free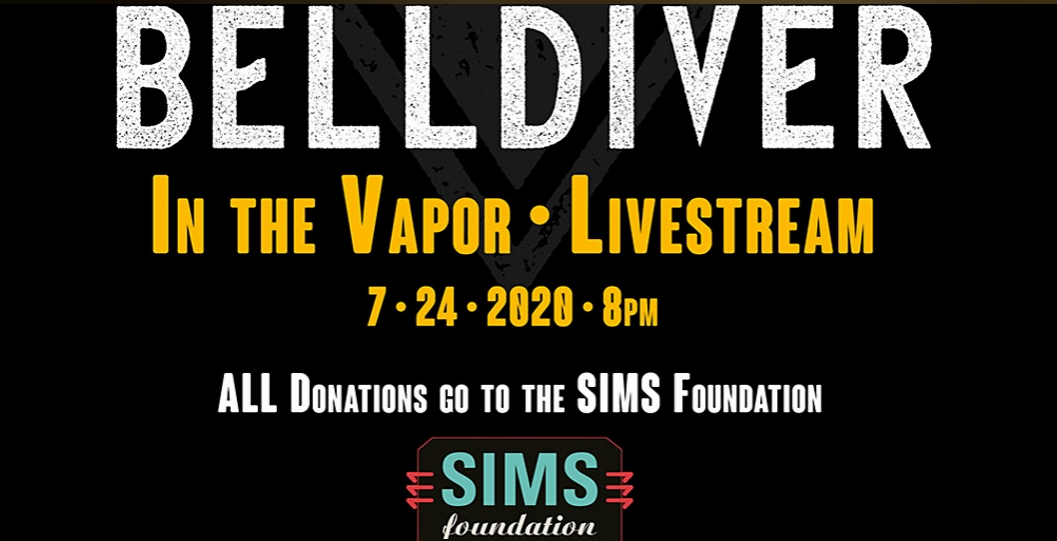 We are proud to team up with the SIMS Foundation to present a live-streamed show on July 24 celebrating our debut EP "In the Vapor". Register here and tune in to www.belldiver.com/live at 8PM on the 24th!
Admission to this virtual show is free, but we encourage everyone to make a donation which will go in its entirety to the SIMS Foundation. SIMS provides mental health and substance use recovery services and support for Austin musicians, music industry professionals, and their dependent family members.
To donate, click here to link to the event post on our Facebook page and then click "Donate" towards the bottom. 100% of your donation will go directly to the SIMS Foundation to help out Austin musicians in need!