ATX Living Room Picnic: EAT + LISTEN + SUPPORT LOCAL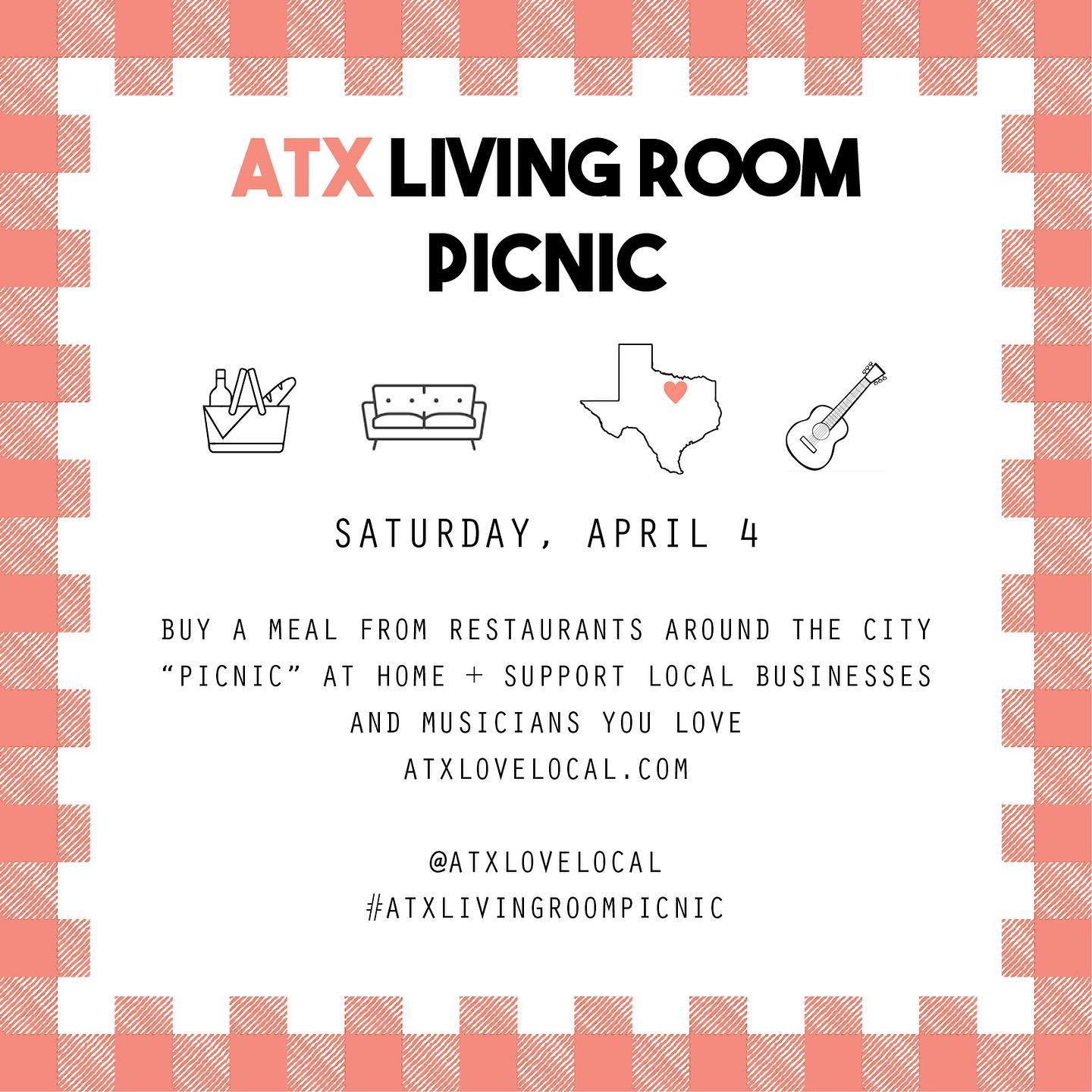 On Saturday, April 4 join in Austin's first city-wide Living Room Picnic. Purchase a meal directly from a local restaurant + bottle of wine or crowler (or 6-pack) of beer, spread out a blanket, and enjoy from a safe social distance, the comfort of your living room. Celebrate what makes Austin great – community – while supporting our local restaurants, bars, breweries and makers.
Listen to Austin artists with a Spotify playlist curated by The SIMS Foundation
You can support local musicians by donating here.
Follow along, post about your picnic or give a shout out for your favorite restaurant, bar, brewery or wineshop by tagging
@atxlovelocal and #atxlivingroompicnic.
The first of many, we hope to continue a long running movement of continued support for our hospitality industry though this initiative, while also spreading some much needed happiness though the city.