AI & How It Will Impact Humanity and Society
July 21, 2020 @ 6:00 pm

-

7:30 pm

Free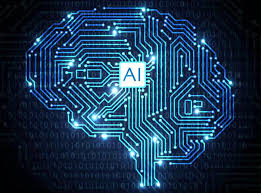 AI is a powerful technology capability that will transform business, education, government; it will revolutionize healthcare transportation, manufacturing, agriculture, and virtually all important societal systems. In this Austin Forum event, we learn what AI is, why it's so powerful, and some of the ways is it being used now–and will change the world tomorrow. In this second part, we will focus on how AI and humanity intersect by exploring some big questions:
How do help companies, schools, government, and consumers make the most of AI?
How do we make sure AI systems and applications are fair and inclusive, not biased and divisive?
What are the risks on the ever-increasing capabilities of AI systems–transportation, healthcare, security, defense, etc–and the impacts for humans and working?
What are the prospects for general AI, and what implications does that have for humanity?
How can we lead AI in the most positive, impactful directions, starting now, and what role can you, and Austin, play in the most positive future of AI?
Join us on July 21 for this second part (and catch up on/review the first event https://www.austinforum.org/july72020.html)