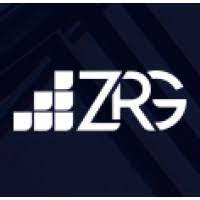 ZRG Partners
Austin, TX, USA
Category: HR / Recruiting / Staffing, SAAS
zrgpartners.com
For over 20 years, ZRG has changed the way clients think about finding top talent through a process that aligns industry, functional, and geographical expertise with both data-driven methodology and tools that provide the quantitative metrics needed to make better hiring decisions.
Centered around a client-first mentality, ZRG has assembled top-tier practice group specialists to form leading teams around the globe. Coupled with our process and candidate assessment tools, the collaboration of these industry experts has made ZRG one of the fastest-growing executive search firms in the world.
The ZRG process has been proven through the years and was recently upgraded to near perfection with the introduction of our proprietary candidate assessment and client portal software, the Zi Platform. This new digital hiring platform is powered by our Z Score process and combines talent intelligence, candidate insights, and process improvement to deliver executive searches more quickly and with better results.
WHAT THE Zi PLATFORM DOES:
Delivers clear results by enabling you to view candidates in a measured and clear way, rated and graded according to what you think is important
Quantifies the costs and tradeoffs of hires with compensation dynamics built into every project
Provides real-time interview feedback, unlocking the wisdom of your team to drive great decision making
Allows you to access every aspect of every search anywhere, anytime
Speeds up the overall process of landing the best candidates, arriving at the onboarding step 30% faster than a typical search process
REQUEST INTRODUCTION