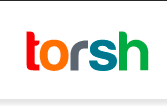 torsh
Austin, TX, USA
Category: Education, SAAS, Software Development
www.torsh.co
We started with a simple question:How can technology improve educator effectiveness and student outcomes?
Our Mission
Our core mission is to improve student outcomes by increasing educator instructional effectiveness. We do this by harnessing the power of video, actionable data and expert coaching to promote high-quality growth opportunities for all educators – accessible at any time and from anywhere.
Our Story
In the immortal words of Nelson Mandela, "education is the most powerful weapon which you can use to change the world." At Torsh, we fully and wholeheartedly believe this. Our company was born out of our founder's desire to be a changemaker. A changemaker, as defined by the Ashoka Institute, is "someone who desires change in the world and, by gathering knowledge and resources, makes that change happen."
At Torsh, we all aspire to be changemakers. We want to change the world. We believe that it is possible to live in a world where all children can succeed through access to high-quality teachers. We also believe that all teachers deserve to work in environments where well trained and empathetic leaders support them. To achieve all of this will be a herculean task, but we aim to do our small part by providing educators with great tools and a community that supports their growth, learning, and progression.
So, if you want to work with a great group of former educators, tech folks, and all-around cool people, come on over. If you're not looking for a job, but you're looking for the most comprehensive professional learning platform to support your educators, then you're in the right place, and we look forward to welcoming you to the Torsh family!
REQUEST INTRODUCTION