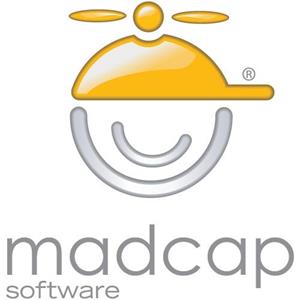 MadCap Software Inc.
11401 Century Oaks Terrace, Ste. 250, Austin, TX, USA
Category: Software, Software Development, Translation Services
https://www.madcapsoftware.com/
MadCap Software is a trusted resource for thousands of companies around the globe for single-source, multi-channel authoring and publishing solutions, including multimedia and translation management. MadCap Software offers a complete suite of tools to give professional content developers the resources they need to succeed in a rapidly changing environment.
In addition to our award-winning content development products, MadCap Software offers a variety of services to support individuals, agencies, and organizations throughout the world. Our services include product training, consulting, technical writing, translation and localization, and the MadCap Advanced Developer (MAD) Certification program.
REQUEST INTRODUCTION