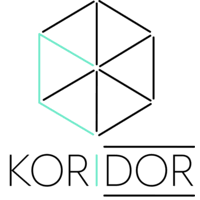 Koridor
austin, TX
Category: Software
https://www.koridor.io
The All In One Business Integration platform powering the world's most efficient companies
Small and Medium Enterprises (SMEs) are faced with daily challenges on the path to growth. We, as a team of experienced business professionals, have run our own companies, grown companies big and small, and have passionately pursued our goals and aspirations. We have struggled with resourcing, technology, communication, discrepancy of information, and the blurry vision of running a business. We have learned from this process, and want to share how any business decision maker can use one tool to help provide structure to the various aspects of a business, allowing them to focus on what is important to them.
We have been there, struggling to find the software that will help us manage all aspects of our business. We know the feeling of spinning your wheels dealing with business processes, never having the time to step back to clearly see where we are going and where we want to go.
It is in this pursuit that we realized that every SME is looking for tools to help run their business. The problem is not in the absence of a solution, but rather in the lack of integrated solutions for the small and medium size businesses. Existing so-called 'solutions' lack a true all-in-one offering. This is why we have come together and designed a single platform for SMEs to help them integrate all of their business tools all in one place.
REQUEST INTRODUCTION