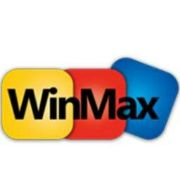 WinMax Systems
1900 McCarthy Blvd #301, Milpitas, CA, United States
Category: Business / Process Management, Cloud Services, Consulting, Data Intelligence, Engineering, Hardware, HR / Recruiting / Staffing, Information Technology and Services, IT Services, SAAS, Software Development
Learn more about us!
WinMax is an IT and Business Consulting company. Our services include Staff Augmentation, Managed Projects, and Managed Services. Our areas of expertise include, but are not limited to:
Software Development
Test Engineering
Hardware Engineering
Cloud
SaaS
Data & Analytics
Microsoft Solutions
We help our customers with everything related to the business and IT industries from building custom applications to project/program management and business analysis.
Our major clients include Apple, Broadcom, Cisco, Microsoft, and Samsung.
WinMax is a Women-Owned (WBENC) and Minority-Owned (NMSDC) Certified Business.
REQUEST INTRODUCTION