Industry Article
As the internet of things (IoT) revolution gains momentum, and our homes, devices, and workplaces become increasingly interconnected, what can we expect from the market in 2020?
One certainty is that the potential is there for small and medium businesses (SMBs) to benefit as the sector evolves, grows and matures. Here's what to look out for in the year ahead, and beyond.
IoT security
Despite the sector's rapid growth, governments around the world have been slow to respond to the IoT and its challenges, and the industry has not self-regulated. However, moves are afoot, and the EU's General Data Protection Regulation (GDPR) has spurred action globally. With provisions applying to any company, in any country, that handles EU citizens' data, IoT makers and users must ensure their devices' security.
Voice control and the IoT
With sales of voice-activated devices booming – Amazon has reportedly sold 100 million Alexa units, with Google shipping 50 million units of its Home controller – we can expect to see significant conversations around voice security. We can also expect to see device sales boom, as voice-activated, internet-connected devices, such as thermostats, speakers, clocks, fridges, toasters and more become part of the modern home.
Wearables and the IoT
With the market expected to reach $6.3B by 2020, we're on the verge of the wearables boom. Monitors for fitness and healthcare are likely to see a tremendous uptake, with devices for measuring metrics such as heart rate and blood pressure providing users with a breadth of data. Similar devices are likely to become familiar in gaming. Expect to see the rise of wearables in business, especially in industrial and manufacturing.
IoT and payments
In China, two-thirds of online payments and one-third of in-store payments are now made using online wallets. With China's explosive growth in the sector and Sweden aiming to go cashless as soon as 2023, the world is moving to replace its cash sooner than you think. For SMBs, this is a positive development, with improvements in customer service and reduced costs associated with financial transactions.
Kids and the IoT
Today's children will live their lives in a world of IoT. Beyond connected baby monitors and toys, we can expect to see more educational IoT tools, which are already helping kids learn languages and coding. Expandable platforms such as Raspberry Pi will develop even more modules, allowing children to develop and use the devices to make music and build toys – and whatever their imagination will create next.
What does this all mean? For SMBs, it means that the time to start investigating the IoT is now. Whether it's to add functionality or improve business processes, develop new products or anticipate competition, three things are certain: the IoT is here, it's big, and it's only going to get bigger.
ATC is proud to partner with Cendea to present the series, "Talent-Leadership-Culture (TLC)". This blog series addresses the questions and gives insight to the art of finding the RIGHT tech leader to hire at the director level and above. Thank you to our experts for sharing their knowledge with the tech community.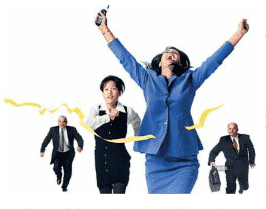 Our series on TLC (Talent – Leadership – Culture) has emphasized what it takes to build a winning team and culture.  Now for a peak on the other side of the coin, can your culture withstand failure or losing?  It is often written that if you're not making mistakes, you're not trying; you're not pushing the envelope.   Present day entrepreneurs are taught that mistakes will happen, it's okay, and seldom fatal. "Fail early" has become a familiar slogan.  
 A winning culture will reinforce teamwork and will defeat any notion of pleasure one might take in seeing a colleague fail.  Internal politics has historically reinforced that when one of your colleagues fails, it enhances your chances for a more favored rung on the corporate ladder.  That old notion was such culture poison!!!

Can you think back to the best team you've ever been on?  It may have been a sports team or a corporate team. It could be your military unit.  Historically, the bonds that hold our troops together are among the strongest on earth.  Literally, those relationships are a matter of life and death! If someone fails, it could threaten your own wellbeing so you might even say that your support of others is somewhat self-serving.  Less obvious is the business setting. Like marriage (none are perfect), it takes work and commitment.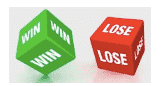 None of us wake up each morning thinking ahead to the day and projecting ways we can fail.  We want to contribute, we want to support. We want to WIN!!! However, if the culture turns negative and suspicion, fear and mistrust are prevalent, negativity will become the new normal.  Perhaps one of the more recent examples that illustrates this notion occurred at Volkswagen and their cover up of false emissions claims. Because there was a prevalent fear culture, a cover up cost considerably more money and credibility to fix what could have been acknowledged and addressed right up front.  If employees are routinely fired for making mistakes, they become more likely to engage in denial and cover up which can lead to far worse outcomes and consequences.  
Just as Mark Twain once said, "if you tell the truth, you don't need a great memory", integrity has to be the centerpiece of every organization.  It's not the exclusive province of senior leadership but certainly the tone has to be set there. If a leader can't acknowledge their own mistakes, the organization can be expected to follow that example.  Thus, accountability is the backstop of integrity. Every team member has to hold him or herself accountable and take ownership when a mistake or failure occurs.  
Golf is often a metaphor for integrity where players are the only skilled athletes that will call a penalty on themselves.  Ironic that golf is an individual sport and "team" only comes into play during international events such as Ryder Cup, Walker Cup (amateur) and Presidents Cup.  Expectations are that everyone will comport themselves with utmost integrity and sportsmanship. "Picking a teammate up" is never more apparent than during alternate shot events (no one wants to hand a partner a bad lie because of a poor shot or errant strategy). 
No doubt winning is a lot more fun than losing.  The question is, how does the organization handle failure?  If treated as truly learning opportunities which can lead to improvement, the organization is much more stable.  Certainly the TV series M*A*S*H presented many paradoxical scenarios (i.e., Klinger, Burns and Winchester) but when it was critical, they pulled together to preserve life and protect freedom.   Hopefully your own career has examples (even bad examples can be fodder for learning what not to do) of effective winning cultures.   
My own thoughts go back to turnaround situations in my career such as Houston at FedEx and Delaware Valley at Pulte Homes.  Both units were near the bottom of most qualitative charts and in less than a year, both were near the top (service levels, customer satisfaction, efficiency and profitability).  Both organizations recognized that they had the talent and could work together effectively to deliver better results. They did not like losing (or being lowly ranked). They did not like seeing a team member fail.  When mistakes did occur, teammates picked them up and continued to raise the bar. There was a collective pride that settled in once they recognized that they'd gone "worst to first" in about a year's time. Winning begets winning (unfortunately the converse is also true).  Once you put a winning team on the field, insist on integrity and accountability and recognize success, it'll become a habit. Easy? No, but also not as hard as you might think. Reinforce resiliency during slumps and losses. Celebrate wins and success. Bake it into your KPI's.  Enjoy the results!
---
---
Cendea has over 25 years of securing great talent for great opportunities.  Please feel free to call us at 512.219.6000. Wade Allen, President & CEO, x101, or Jim Bledsoe, Senior Partner, x121.
ATC & Thom Singer present the 11th installment of Cool Things Entrepreneurs Do Podcast: "Felix Media Solutions"
Thom Singer, podcast host, interviews thought-leaders from ATC Member Companies regarding their unique advice for startups, thoughts on Austin's tech ecosystem, and personal heroes every first Thursday of the month.
Lionel Felix, Felix Media Solutions
This episode is an in-depth interview with Lionel Felix, the CEO and Founder of Felix Media Solutions.  Check out this conversation about life, entrepreneurship, and Austin.
Thom Singer has interviewed over 400 CEOs, entrepreneurs, business leaders, solopreneurs, and others on his popular "Cool Things Entrepreneurs Do" podcast (named on INC.com as one of 8 business podcasts to listen to in 2018). Through these in-depth conversations he learned that there is no single thing that holds people back from achieving more, nor is there one solution to reaching the top levels of success.  It is unique for each person.
Felix Media Solutions is revolutionizing the commercial AV market by prioritizing client experience and providing the best customer service in the industry. Our dedication to client satisfaction is why we are the fastest growing AV company in Texas. We come from a strong foundation in technology and take pride in translating our technical mastery into smart, easy-to-use solutions. We work on new construction and retrofit commercial interiors from 2,000 to 300,000+ square feet.
Interested in how ATC can bring opportunities like this to your company?
Austin Technology Council is our member companies' biggest advocate. Our organization is frequently contacted to source thought-leaders for high-visibility media opportunities like:
live interviews with local & national new outlets
guest appearances on radio & video podcasts
community highlights in printed publications
expert speaker/panelist invites to distinguished community events
and many more
Members: email Jessica to tell us about your expertise so we can connect you to the right opportunity
Future Members: email Brandon to discuss this and more member benefits like it and how ATC can help your company reach its goals.