Industry Article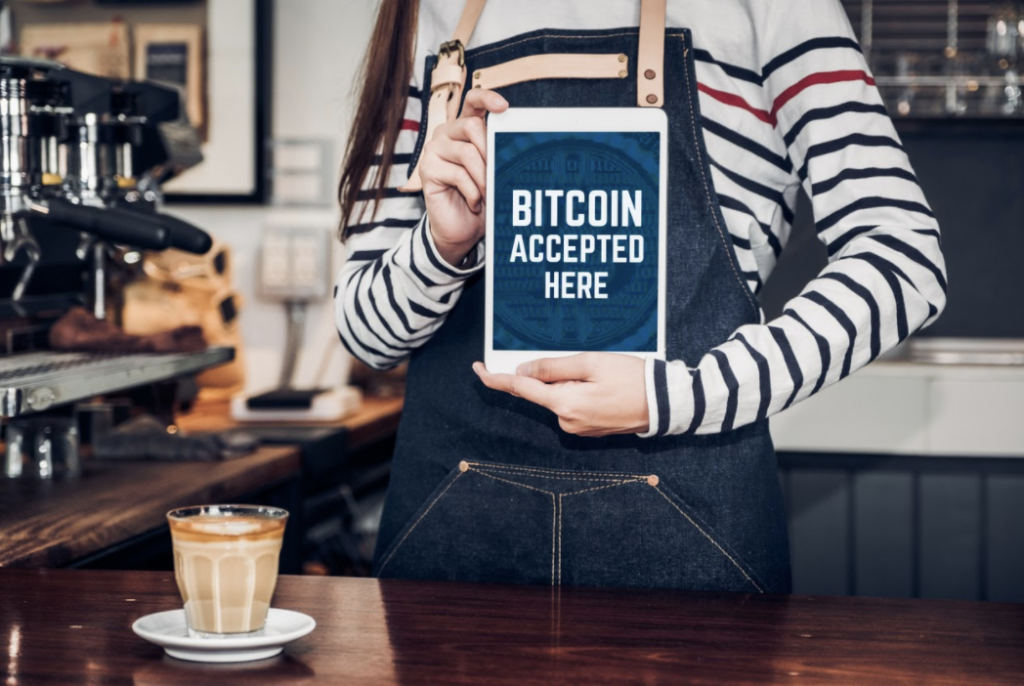 If you are out and about in Bluff City, you may find yourself wondering, "Can I find Bitcoin ATMs in Memphis, Tennessee?" Thanks to Pelicoin's technology, the answer is yes! Pelicoin has five separate locations to choose from across Memphis. Considering the increased number of establishments accommodating customer's use of Bitcoin and other cryptocurrencies, it shouldn't be challenging to find Bitcoin ATMs in Memphis, Tennessee. Whether you are a current Bitcoin user or are just getting started, Pelicoin's ATMs make it easy for you to take advantage of the convenience of cryptocurrency.
Crypto at Your Convenience
As cryptocurrencies such as Bitcoin, Litecoin, and others become progressively commonplace, we at Pelicoin understand that the process for accessing them shouldn't be complicated or obscure. Companies all across Memphis, such as Starbucks, Wholefoods, and Home Depot, are now accepting cryptocurrency as payment in various forms. The demand for a standard way to access cryptocurrency is only on the rise as more and more businesses began to make this change.
Pelicoin is proud to meet the demand for crypto accessibility and keep your day moving with our user-friendly, time-conscious technology. In the interest of simplifying the cryptocurrency experience for everyone, we have introduced 35 Bitcoin ATMs in safe, friendly locations with convenient business hours throughout the south. Each of our Bitcoin ATMs in Memphis, Tennessee, is located inside and is open 24/7. We have Bitcoin ATMs in Memphis on Poplar Ave., Shelby Dr., Danny Thomas Blvd, and South BB King Blvd. So, no matter where you are going in the city, you can access your cryptocurrency whenever you need it.
Pelicoin also makes it, so there is no longer a need to deal with confusing software or dangerous websites to manage your Bitcoin. Our Bitcoin ATMs are modeled after standard ATMs and have simple steps that are easy to follow. Moreover, our ATMs are secure, so you can have peace of mind around your privacy and finances when purchasing Bitcoin. Pelicoin provides the fastest way to transform your money into cryptocurrency in Memphis securely.
Using Pelicoin's Bitcoin ATMs in Memphis, TN
If you are looking to exchange your money for cryptocurrency, all you need to get started is at least $20 and a few minutes to spare. You can approach any of Pelicoin's Bitcoin ATMs in Memphis, Tennessee today and get started by pressing "Buy Coins." Next, enter the dollar amount of United States tender you would like to trade-in for cryptocurrency, and enter your phone number. Then, we will shoot a verification code to your phone for security purposes. Enter that code and choose which of the three available cryptocurrency options you would like to collect. Lastly, decide how you would like to receive your cryptocurrency, follow the respective prompts, and enter your paper bills (U.S, tender only). Transaction complete! Notably, Pelicoin's ATMs also have crypto-to-cash options available (in limited markets).
Discover Your Newest Payment Method Today
With large corporations and subsidiaries making moves to accept cryptocurrency as readily as any other form of payment, the idea of Bitcoin as a fad has all but faded away. Pelicoin makes it easy to stay ahead of the cryptocurrency curve with our fast, simple, and secure Bitcoin ATMs. If you haven't found the time to look into crypto yet, visit one of our Bitcoin ATMs in Memphis, Tennessee, to get started today!
Hello… I'm Delilah Panio, Vice President of US Capital Formation for Toronto Stock Exchange and TSX Venture Exchange. As a proud new member of the Austin Technology Council (ATC) and sponsor of the upcoming Leadership Dinner on August 18th, I am sharing a series of three articles on public venture capital, how to know if going public is the right fit for your company, and why the Canadian capital markets may be your stepping stone to a U.S. exchange. I hope you can join us on the 18th!
—
As a U.S. high growth company looking for funding, you are likely considering all capital raising options. While many tech entrepreneurs tend to only consider the traditional route – from angel investors to venture capital to being acquired – there are other options that may be a better fit for your company's long term growth strategy.
With the resurgence of Special Purpose Acquisition Corps (SPACs) and increased amounts allowed under equity crowdfunding rules, there are now more financing options than ever, including the public markets. But with 218 IPOs completed in the U.S. year to date raising a total of US$80B, the average IPO is US$367M… not exactly early stage growth capital. (Source: Renaissance Capital as of July 13, 2021)
North of the border is a different story. The Canadian capital markets are unique in that TMX Group owns and operates a two-tiered marketplace serving companies from early stage pre-revenue companies on TSX Venture Exchange (TSXV) to multi-billion dollar established businesses on Toronto Stock Exchange (TSX). The idea of going public "early" may not be intuitive to most U.S. companies, but it is an important option worth considering.
TSX is the senior market for larger, more stable companies with a track record. The typical financings on TSX fall in the $50-$150M range and TSX listed companies have an average market cap of CDN$4.7B. These companies often benefit from increased analyst coverage and attracting large institutional investors in Canada and the U.S.
For smaller, early stage growth companies, TSXV is a unique platform that is tailored to companies of this size. TSXV provides financings typically in the $5-$25M range and TSXV issuers have an average market cap of CDN$65M.
Here is what has been happening on TSX and TSXV so far this year…
Breaking Records in the Innovation Sector
2020 was an unexpected and incredible year for financings and listings by innovation companies on TSX and TSXV. And Q1 2021 broke many records including:
Best Q1 for capital raised on TSX and TSXV in the last 15 years
Best Q1 for corporate IPOs on TSX in the last 15 years
All-time best quarter on TSX for the innovation sector IPOs and new listings
Q1 also provided some significant milestones:
TSX became the first market in the world to list Bitcoin exchange traded funds (ETFs) when the Purpose Bitcoin ETF began trading in February.
Telus International became the largest tech IPO in TSX history raising CDN$1B in February.
Topicus.com became the largest new innovation sector listing in TSXV history when it was spun out of Constellation Software in January.
Recent U.S. Activity on TSX and TSXV
In the last six months, several U.S. companies have listed and raised growth capital on TSX and TSXV (see chart below) representing diverse sectors. In financings YTD June 30, 2021, the 112 U.S. companies currently listed on TSX (50) and TSXV (62) raised a total of CDN$745M. Notably, Village Farms International Inc. (TSX:VFF) did the largest capital raise of CDN$172M.
Some recent U.S. highlights:
Based in North Carolina, Tantalus System Holdings (TSXV:GRID) provides smart grid solutions. It listed on TSXV in February 2021, raised CDN$10M, and quickly graduated to TSX, the senior market, in May.
The Real Brokerage Inc. (TSXV:REAX) (New York), a technology-powered real estate brokerage operating in 31 states, began trading on NASDAQ in June and is now dual-listed.
Two recent new listings in June connected to the U.S. were: Salona Global Medical Device Corporation (TSXV:SGMD), a San Diego-based acquisition-oriented medical device company; and Kovo Healthtech (TSXV:KOVO), based in Vancouver and Colorado and offers revenue cycle management services to digitally track and manage patient care.
NEW U.S. LISTINGS ON TSX AND TSXV
YTD June 2021
On TSX
HempFusion Wellness Inc.; TSX:CBD; Life Sciences (CBD)
Subversive Acquisition LP; TSX:SVX; SPAC (completed Qualifying Acquisition: InterCure Ltd in April 2021)
Tilray Inc.; TSX:TLRY; Life Sciences (cannabis)
Vintage Wine Estates, Inc.; TSX:VWE; Consumer Products (vineyard)
Tantalus System Holdings; TSX: GRID; Technology (smart grids)
On TSXV
Skylight Health Group Inc.; TSXV:SHG; Life Sciences (medical care services)
ProStar Holdings Inc.; TSXV:MAPS; Technology (mapping software)
PsyBio Therapeutics Corp.; TSXV:PSYB; Life Sciences (psychedelics)
Salona Global Medical Device; TSXV:SGMC; MedTech (acquisitions)
Access the list of al U.S. listings on TSX and TSXV at us.tsx.com.
For more information on public venture capital and exploring going public in Canada, contact Delilah Panio, VP of US Capital Formation, at delilah.panio@tmx.com or visit us.tsx.com.
This article is #1 of a three-part series for U.S. companies on TSX and TSXV. Stay tuned in the next few weeks for article #2 on "Going Public Considerations: Should I Be Taking My Company Public Now?"
* Unless otherwise noted, all data is sourced from the Market Intelligence Group of TMX Group as of June 30, 2021.
Copyright © 2021 TSX Inc. All rights reserved. Do not copy, distribute, sell or modify this document without TSX Inc.'s prior written consent. This information is provided for information purposes only. Neither TMX Group Limited nor any of its affiliated companies guarantees the completeness of the information contained in this article, and we are not responsible for any errors or omissions in or your use of, or reliance on, the information. This article is not intended to provide legal, accounting, tax, investment, financial or other advice and should not be relied upon for such advice. The information provided is not an invitation to purchase securities listed on Toronto Stock Exchange and/or TSX Venture Exchange. TMX Group and its affiliated companies do not endorse or recommend any securities referenced in this publication. Capital Pool Company, CPC, TMX, the TMX design, TMX Group, Toronto Stock Exchange, TSX, TSX Venture Exchange, TSXV, The Future is Yours to See., and Voir le futur. Réaliser l'avenir. are the trademarks of TSX Inc. All other trademarks used in this article are the property of their respective owners.
The Work from Anywhere Transition is here. So much so, that I'm writing, editing, and publishing this very article right from my phone at a lovely park near my home in Canada. Who knows where your remote workers may be? Here I am in the park, prepping for this Work from Anywhere Transition, enjoying some sun, the right policies, mindset, and tools for the smoothest transition.
The Work from Anywhere Transition is not to be confused with working from home. This is about taking it a step further, with an increased level of autonomy and accountability on both the part of the employee and the employer for the highest chances of success for each. It's just a question of how we will navigate it and how well we understand the new needs of employees and how to manage them.
People have been working remotely since long before Covid. But the pandemic has created a big shift and it will most likely not return to normal levels until long after the aftermath of the pandemic. So it's up to us as managers to become proficient in the best policies, mindsets, and tools (aka software, technologies) to make this transition as smooth as possible for both the employee and the employer. As with any dramatic shift in markets, this is an opportunity for growth and advancement on individual and organizational levels. It's just a matter of how you handle it.
Policies
I believe policies and rules can provide employees with the predictability that most people crave and help reduce stress among individuals and teams. This is especially important when you have a group of individuals who are not accustomed to working from home, and it's a new experience for them. So let's ease them through this transition by creating some predictable rules and policies to follow so that they are clear about what expectations to meet and what guidelines to follow. In addition, having an HR or employee handbook is extremely important for the manager to objectively complete performance reviews and feel confident and oriented about what goals the employees are expected to reach and how they may be achieved successfully.
Making the employee handbook available online in a shared system like HRIS, Microsoft Teams, or Google Docs is a great way to get everyone on the same page and access the information on demand easily and quickly. It should include company holidays, and if you're a global company, make sure to include the company holidays that pertain to each country and culture. Putting those days on a unified calendar so that everyone's clear about what holidays they can plan on getting and whether they will be paid for those holidays or not is also important. Having clear expectations is extremely important because you will be setting your team up for success while giving them realistic boundaries to work within, allowing flexibility to incorporate their work style.
Speaking of time, do we need the 8-hour workday anymore? How realistic is it given the flexibility of human nature, drive, and ability? I think not, in my company we have discovered that a 6-hour workday is optimal. The remaining two hours can be devoted to restoring and refreshing the brain, aka taking a break and being the best employee you can be for yourself and the company.
Mindset
Now let's start with mindset, we at Thinkbridge call the work from anywhere strategy a mindset. It begins with the premise that, in our case, we are all remote. We may never get to meet every team member in person. That may not even matter. Instead, we focus on what matters most; results, not limited to financial gain or ROI for the company, but the individual employee. This is a new mindset where the employee and the employer are mutually accountable for the success of the company and the employees' careers within the company. Although not revolutionary, this may be kind of a wild concept for some managers. How do we do it? We start by deleting old files, legacy information, and processes we have stored in our minds that just tend to get in the way of downloading new information.
How does this relate to working from anywhere, you may ask? When you're working from anywhere, you must rely on being extremely organized, focused, and accountable, even when no one is looking, well, maybe just your adorable feline friend. How can we absorb, retain, learn and grow in new ways of working and thinking if we don't disregard ineffective or bad habits from the past? No, I am not faulting the traditional office hang-out at the water dispenser. That type of social interaction is critical to forming trust and collaboration among teams. But now that there is no communal water fountain, we must invent new ways of connecting and communicating with teammates to get to know them on a level needed for them to be productive and happy co-workers. We spoke of autonomy earlier, and it is critical to give employees freedom and autonomy during this setup. Trust plays an essential factor in establishing autonomy. The policies have set out the expectations, so it helps to treat the employees as responsible adults and allow them to complete their tasks with autonomy and the incorporation of their particular skills and abilities. There are many ways to stay abreast of your co-workers' activities. This takes me to the next dimension of managing the work from anywhere transition, which is technology.
Tools
As an HR leader for a tech company, you'd think the ideal work from anywhere tools would be very easy to implement. Well, it is, once you've accomplished the second step, changing the mindset. Now that the mindset is more open and able to download more new information, you'll be ready to get your employees equipped and onboarded with suitable computers, printers, business applications, software, tools, and technologies that will all help them do their jobs in the most beneficial and efficient ways.
Every organization is different, but a standard set of day-to-day work management tools and business applications will keep your team running at optimal levels. This will be especially helpful if you have employees that have little to no remote work history. In addition, given the challenges of working from anywhere and the distractions that keep them from being happy, collaborating, distraction-free, focused, and productive, a standard set of day-to-day work management tools and business applications is essential.
To start, make sure that the employee knows where to access the employee handbook, and if there isn't one, it's advisable to create one that can be downloaded and printed if needed. People do still print. Next, you will want to work with your IT department to make sure that you give your employees access to modern collaboration or unified communication tools like Microsoft Teams or Google Chat, along with a related suite of document creation, sharing, and storing systems that allow you to keep moving and collaborating digitally. This empowers your employees by giving them the freedom to create, deliver, and share their best work from anywhere in the world. Employees can easily download the mobile app or desktop app and have a way to work from anywhere, anytime.
Your organization can take advantage of the many great business applications designed to optimize productivity, ensure quality and accuracy, and are tailored to your industry or work domain. These systems are critical and access customer information remotely with security built-in. Whether you're a FinTech, PeopleTech, LegalTech, or beyond, the more you can empower your remote workers with sophisticated tools and technology to help them do their jobs better, the happier they will be and the longer they will stay. There are many benefits to that for both the company and the individual.
Closing
Making this transition is not always easy. It takes dedication and practice, and importantly, the belief that you can make it happen for your team. Companies will thrive if they can make this transition smoothly. If you don't have the tools and technology necessary to make this transition, find the best software strategy companies to partner with, that will help you determine the correct use of meaningful technologies and accelerate the growth of your 'work from anywhere team,' helping them deliver your specific business needs and goals.