Community Spotlight
#TsoGiving Partners with Austin Nonprofits to Continue Feeding Those in Need
(Austin, TX) – Tso Chinese Delivery, will continue its commitment to feeding the Austin community this holiday season, with their latest #TsoGiving initiative which aims to donate $100,000 in meals. For this new #TsoGiving campaign, Tso Chinese Delivery has partnered with seven local organizations in an effort to feed as many individuals in need as they can. The holiday campaign launches just in time for Thanksgiving, and will continue through the end of December 2020.
The holiday initiative is set to double what Tso Chinese Delivery has already given this year through #TsoGiving campaigns. To date, #TsoGiving has donated over $110,000 in meals to Austinites in need, via contactless, curbside food drive-throughs and their #50kForTeachers campaign, which gave $50,000 to thank local educators. Tso Chinese Delivery, which became a registered B-Corp (Public Benefit Corporation) earlier this year, was honored by Austin Business Journal as one of 2020's Inspiring Leaders, and also received an Austin A-List Award as a result of their dedication to the local community.
"In the spirit of the holidays, we felt it was essential to continue our #TsoGiving initiative into the holiday season, and continue to give back to our community," said Tso Chinese Delivery's CEO, Min Choe. "This year is even more challenging with Covid-19 remaining a prevalent force, and with many people still unemployed, so we partnered with local organizations that are already making an impact on feeding those in need, and work as a team to reach more people."
#TsoGiving Partners:
"While putting together the TsoGiving Holiday Initiative we wanted to ensure that we focused on those in our community that were disproportionately impacted by Covid-19 and believe these organizations reflect this goal," said Tso co-founder, Eunice Tsang. "We are honored to be partnering with them."
#TsoGiving is accepting donations via www.tsogiving.com, and hopes to raise $35,000 in donations to assist in funding this campaign and continue its mission to provide meal assistance to those facing hunger in the city of Austin. For every $1 raised, #TsoGiving can donate $3 worth of meals. A donation can also be added to any food order placed at http://tsochinesedelivery.com.
ABOUT: Tso Chinese Delivery is a delivery and carryout-only, quick service restaurant concept in Austin, TX. Offering online ordering, free delivery and a strict no-tipping policy, Tso offers one of the best, value-driven delivery services of fresh Chinese-American food, anywhere. Tso is able to execute this service by utilizing a virtual kitchen platform which focuses on online ordering — no app necessary — with the ability to track order progress on one's computer or  mobile phone. Since launching in Central Austin in 2017, they have since opened a second location in Fall 2019 in North Austin and will be following up with a third location in South Austin in 2020. Visit http://tsogiving.com/ for more information and view the menu at http://tsochinesedelivery.com/ Follow along for updates on Twitter @tsodelivery and Instagram @tsochinesedelivery.
August marked the one-year anniversary of Cendea's blog series with ATC. Through their series, Talent-Leadership-Culture, Wade Allen and Jim Bledsoe lay out the importance of building and sustaining effective leadership teams that can aid the growth and pivots of market leaders in the tech industry. Deloitte's 2020 Global Tech Leadership Study asserts that innovative leaders in this economy are in for a 10 percent increase in growth at half the cost over those with a baseline leadership capability. As Wade discussed in Episode 9, leadership is what drives the best success for each company and Cendea's 26 years of expertise can give malleable leaders the edge they need to usher their company to similar gains.  
We are immensely grateful to both Wade and Jim for sharing their wisdom through their thought-leadership blogs that have given tech leaders the foundational tools they need to analyze and perfect executive strategy. In the spirit of that passionate pursuit and the request to dive deeper into individual leader's challenges, they are transforming the Talent-Leadership-Culture series into a question and answer structure in which they will take your questions about 
Send your burning executive leadership questions to me, jessica@austintechnologycouncil.org. Wade and Jim will answer your questions every month on their TLC series as well as in our Austin Tech Tuesday emails.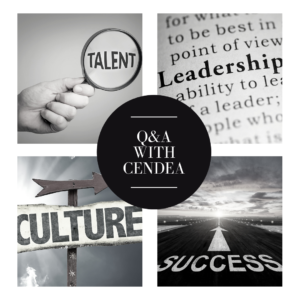 A lot can happen in 12 months, so if you need a recap re-read their blogs in detail by visiting our blog page. 
New Capability Allows Clients to Boost Revenue by Offering Ongoing Campaigns
Tiger Pistol, the only social advertising platform that delivers local activation at global scale, recently launched a Recurring Campaign feature to expand user options for managing Facebook and Instagram advertising campaigns on the platform.
"Tiger Pistol has taken our innovative technology to a new level of scale and efficiency with Recurring Campaigns," said Paul Elliott, CEO, Tiger Pistol. "Now our clients can further automate their campaign creation process to drastically cut operational hours and dramatically boost profits with recurring revenue."
The feature allows clients to effectively and efficiently set up and manage multiple, auto-generated social advertising campaigns at the same time. clients can now run multiple recurring campaigns with customized campaign dates, ad objectives, audiences, and creative assets for their end-advertisers. This feature enables clients to schedule future seasonal campaigns, promotions and offers in advance, while still taking advantage of Tiger Pistol's automated A/B testing.
"This capability is so intuitive, with its sleek and instinctive user interface, that even those with limited knowledge of Facebook advertising can easily configure campaigns that will continue to optimize month over month," said Casey Zaffin, VP Client Management, Tiger Pistol. "The ease-of-use allows clients to distribute multiple recurring Facebook and Instagram campaigns in just minutes."
With Recurring Campaigns, clients also have the opportunity to A/B test multiple campaign assets on a daily, weekly, or monthly basis, taking advantage of Facebook's campaign budget optimization to achieve high performing, low cost advertising campaigns.
"Recurring Campaigns are a particularly useful feature for clients who have static long-term campaigns they want to set-and-forget, while still ensuring that ads are optimized based on performance," said Zaffin. "Since launch, we've already seen great success with ads focused on promotional content, and seasonal and holiday campaigns."
"When clients and their teams can spend less time building campaigns, they can spend more time focusing on optimization and growth," said Elliott. "With the ability to input a variety of assets and control campaign launches, Recurring Campaigns are an ideal solution for any large-scale advertiser."
To learn more about Tiger Pistol's social advertising tools and how Tiger Pistol, the world's #1 social advertising automation platform for local, unlocks local activation at global scale for brands, resellers, and agencies visit www.tigerpistol.com.
About Tiger Pistol
Tiger Pistol is the world's #1 social advertising automation platform for local. For nearly a decade, the company has been obsessively focused on building the world's most effective social advertising platform for global brands, resellers, and agencies who realize the power of local activation at scale. As a preferred Facebook Marketing Partner and the largest third-party publisher of social advertising for local, Tiger Pistol creates, deploys, manages, and optimizes high-performance Facebook and Instagram ads at unprecedented scale, with over 800k Facebook and Instagram campaigns published to date. Tiger Pistol's first of its kind technology delivers meaningful and measurable business impact for brands, resellers, and agencies alike, helping to unlock value and efficiency through innovation-led social advertising automation. Tiger Pistol has been recognized by Digiday as the Best Social Media Marketing Platform, and by Street Fight for Best Social Media Campaign. To learn more, call (888) 400-8845, visit TigerPistol.com, or follow on Twitter, Facebook, or LinkedIn.