Categories 1
With addition of development and training expertise and location in Southeast, global leader in experience-driven transformation continues to expand its U.S. footprint
AUSTIN/ATLANTA — June 4, 2020 — projekt202, the leading provider of experience-driven strategy, design and development which was founded in Austin in 2003, today announced its expansion into the Southeastern United States with the successful acquisition of Big Nerd Ranch, a premier digital product development and training firm headquartered in Atlanta.
"With a diverse talent base in a large, vibrant market, Atlanta is an ideal expansion opportunity for us, and Big Nerd Ranch has a strong reputation nationwide as thought leaders helping teams successfully gain the required skills to design and build digital solutions," said projekt202 CEO and Co-founder David Lancashire. "As more organizations look to adopt experience-driven methods, we also recognize that Big Nerd Ranch's expertise in training is needed to help companies truly transform and compete in today's marketplace. This is an exciting step in further strengthening projekt202's capabilities for advancing and improving our clients' customer experiences."
With a team of more than 110 people, Big Nerd Ranch (www.bignerdranch.com) is most known for its best-selling books and immersive, hands-on training that enables clients' teams to develop the skills needed to build outstanding digital products. Since 2001, more than 20,000 people from leading worldwide organizations have completed Big Nerd Ranch's training bootcamps in Android, iOS, Web, UI, React, Python, and more.
Big Nerd Ranch is also increasingly well-known for designing and building innovative and elegant digital products, partnering with their clients to build brilliance.
"As our clients face the increasing demands of an ever discriminating marketplace for their digital products, we're excited that we can now offer them a wider range of services, as well as the opportunity to scale our world-class training across projekt202's client base," said Big Nerd Ranch CEO Stacy Henry. "Together, we will have an undeniable impact on Atlanta-area organizations, helping them deliver better customer experiences and achieve success through experience-driven transformation."
The Big Nerd Ranch Guide series of programming books firmly establish them as the leader in developer training and those best practices form the foundation for the work done for their partner clients.
The strategic investment in Big Nerd Ranch and a presence in the Atlanta market continues to solidify projekt202's position as the global leader in experience-driven transformation. In addition to Atlanta, projekt202 has U.S. offices in Austin, Chicago, Dallas, San Francisco, and Seattle, with recent expansion to Asia. The company has more than 450 team members in experience strategy, design, development, project management, and marketing.
About projekt202
Since 2003, projekt202 has brought compelling experiences to life and to market through our Experience Strategy and Insight, User Experience, Software Development, Marketing and Creative, and Program Management practices. We have a unique and established methodology for understanding people in context — by revealing their wants, needs and motivations — which drives everything we do. This clear understanding of the customer shapes the design and development of new solutions and improved experiences.
projekt202 has the expertise, teams, skills, and scale to deliver sophisticated software solutions that improve all touchpoints across the user journey. Our talented team has delivered emotionally rich and intuitive solutions for global brands and clients such as 7-Eleven, Capital One, Dell, Mercedes-Benz Financial Services, Samsung Electronics, and The Container Store, among many others.
projekt202 is a wholly owned subsidiary of Amdocs (NASDAQ: DOX).
For additional details, visit projekt202.com.
As we enter into a period of global economic turmoil, you may have wondered, "Will Bitcoin go up in a recession?" Unfortunately, no one knows the answer to this question, as we can't predict the future. With that said, it's encouraging to note that Bitcoin was created during the last global recession as a way to mitigate the financial uncertainty created by banks and federal governments during economic crises. Perhaps even more encouraging is the fact that, during recent recessions in countries ranging from Greece to Zimbabwe, Bitcoin prices have noticeably spiked.
Read on to learn more about why Bitcoin was created during the last global recession, how Bitcoin has helped numerous countries during nation-wide recessions, and what this all means for speculations about will Bitcoin go up in a recession of a larger scale.
The Creation of Bitcoin: A Brief History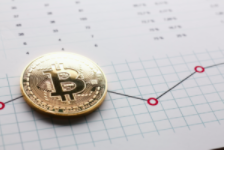 Let's travel back in time to the last global recession. Known as the Great Recession or the 2008 recession, the Great Recession was the longest period of economic decline experienced on a worldwide scale since the Great Depression eighty years earlier. It's no wonder then that the 2008 recession greatly reduced most Americans' trust in traditional financial institutions, such as federal governments and banks.
It was into this world that Bitcoin appeared on the scene. On January 3rd, 2009, Bitcoin was launched by its creator, who operates under the pseudonym Satoshi Nakamoto.
The announcement that Bitcoin had gone live was accompanied by an embedded message that said: "The Times 01/03/2009 Chancellor on brink of second bailout for banks." This statement references a headline made that day in a widespread U.K. newspaper discussing how billions more might be needed for a second bank bailout.
Bitcoin was created during a time of recession to help prevent or mitigate some of the main contributing factors of the 2008 recession. In some of his early writings about Bitcoin, Satoshi discussed how "the root problem with conventional currency is all the trust that's required to make it work." Individuals who deal in traditional currencies, which is of course currently most of the world's population, must have confidence that banks and federal governments will handle that money in a responsible manner.
Meanwhile, federal governments act as if money is infinite, leading to damaging effects on their populations such as inflation and unemployment. And, to quote Satoshi again, banks lend out money "in waves of credit bubbles with barely a fraction in reserve," meaning that national debts balloon without limits.
In other words, Bitcoin was created to both survive and thrive during the next global recession.
Recessions in Other Countries: How Bitcoin Helped
During the last worldwide recession, Bitcoin had just come into existence. The economic downturn we're currently living through will be the first global financial crisis Bitcoin has experienced as an accepted worldwide currency, so it is difficult to predict the exact outcome.
However, Bitcoin has proved to be of great value over the last decade to numerous countries experiencing recessions. Here are a few nations that, in the midst of struggling with their fiat currencies, sought refuge in the stability of cryptocurrency.
Greece
In the wake of the Great Recession, Greece suffered a nearly decade long period of economic turmoil of its own as it struggled to repay massive sovereign debts.
When Greek banks began imposing strict limits on bank withdrawals from individual accounts, many of those citizens turned to Bitcoin, with Bitcoin trades from Greece increased a whopping 79% from the previous ten-week average on Bitstamp.
Turkey
During Turkey's financial struggles in mid 2018, the national fiat currency lost 20% of its value in just a single day. Just a few months later, the country's inflation reached its 15-year high.
Meanwhile, the volume of trades on cryptocurrency exchange sites based in Turkey went up by 37%. Turkey's largest cryptocurrency exchange raised trading volume by 63%, and a smaller trading site reported a 100% spike in trades.
Venezuela
The Venezuelan economy began its decline in 2013, with steep inflation making even the highest denomination printed bill worth around 2 pennies. This left many people unable to pay for essential goods, as their fiat currency had virtually no value.
Venezuelans found relief in Bitcoin. The Venezuelan Bitcoin brokerage site Surbitcoin surged its user base in just two years from 450 users to over 85,000, and the trading volume from Venezuela on LocalBitcoins reached as high as 370 a week.
Zimbabwe
Zimbabwe's high rates of inflation, coupled with the country's ban on all foreign currencies, have led many to turn to cryptocurrencies. Although the national banks are not allowed to use cryptocurrencies, the demand for Bitcoin and other alternative currencies remains high.
Given the national ban, it is difficult to gather data about the precise usage of Bitcoin. However, the presence of Bitcoin in Zimbabwe is so important that the U.N. wrote a report discussing how a significant portion of Zimbabwe citizens, along with residents of several other African nations, use Bitcoin to combat the hyperinflation of their fiat currencies.
Argentina
During Argentina's recent economic turmoil, Bitcoin went up by about 50% in comparison to the Argentinian national currency. On LocalBitcoins, Bitcoins in Argentina traded for up to $12,000, and traded for about 10% higher than that rate on international exchanges.
Hong Kong
At the end of 2019, Hong Kong experienced its first recession in over a decade.
It was around this time that Bitcoin began to regularly trade at over $9,000 for the first time in several months. Meanwhile, LocalBitcoins recorded unprecedented volume from Hong Kong, including a week that neared $13 million.
Will Bitcoin Go Up In A Recession? Evaluating the Evidence
As we can see, during national recessions over the last six years spanning from Hong Kong to Argentina and beyond, Bitcoin has gone up each and every time.
When national governments and banks damage their citizens' trust in fiat currencies, people increasingly turn to cryptocurrencies to provide the financial security they need and deserve. As Slate journalist Sara Nassar wrote, "Economic crises have been important catalysts in the brief history of cryptocurrency."
These past national recessions have demonstrated to countless individuals worldwide how their money, when stored in traditional financial currencies, can be made worthless by government policies or debts in the blink of an eye.
As none of us can predict the future, when it comes to our current global economic turmoil, it's impossible to know with certainty the answer to, "Will Bitcoin go up in a recession?"
However, the evidence that Bitcoin will do well in a worldwide recession is promising. Bitcoin was first created during a recession because its creator believed that banks and governments that cannot always be trusted to handle citizens' money wisely. Moreover, Bitcoin has performed well during recessions that have happened on a smaller scale in individual countries. Now that scale has just become bigger.
Pelicoin Will Keep Your Money Safe
Here at Pelicoin, we know that you need financial institutions you can count on, especially during times of economic stress. That's why, recession or not, we offer the most secure network of cryptocurrency ATMS in the entire Gulf South. Pelicoin's kiosks serve a dozen markets from Austin to Memphis to New Orleans. In fact, you can find local Austin Bitcoin ATMs throughout the city. Our most popular machines live on Duval St., Menchaca Rd., Interstate Hwy 35, and Martin Luther King, Jr. Blvd.
Interested in learning more about why Bitcoin is the currency that citizens in past national recessions have flocked to, or about how Pelicoin's Austin-based kiosks can help you convert your fiat currency into Bitcoin worry-free? Then feel free to browse our FAQs or contact us at support@pelicoin.com.
Have you thought about which personality types are represented within your team? And have you ever considered how you would manage these personalities during hard times or rapid changes?
Here's why it's important.
Managing various personalities – those conflicting perspectives and working styles – can be challenging even during the smoothest of times.
But consider the unexpected changes and really turbulent periods when the impact on your business is challenging at best.
Examples of change could include:
Working virtually
Multiple responsibilities or increased workload
New leadership
Rapid information changes
Change in routine
Without thoughtful leadership to manage personalities within your team, these changes can become much more difficult on your people and will ask a lot of you as a leader.
Instead, consider the strengths of your team dynamics and identify how you can manage personalities during times of change.
Importance of understanding other personalities
During change, emotional intelligence in yourself and your other leaders is critical for:
Keeping your workforce engaged and productive
Decreasing stress and conflict
Maintaining the quality of services that your customers need and expect
The best leaders demonstrate care and concern for others.
Remember:
Leaders influence emotions.
Emotions drive people.
People drive performance.
The success of your business stems from the mindset and actions of your people, which is directly impacted by your leadership.
You must take care of yourself, so you can take care of your people. They will in turn, take care of your customers and perform the work that keeps your business operating and moving forward.
It's also important that leaders understand themselves. During change, your natural tendency will be to default toward the way you normally handle things.
In psychology, we call this an extinction burst. When we take an action, we expect a certain result. When that result doesn't pan out, we continue doing the same thing rather than adapting or changing our approach.
This is how your behaviors can potentially go from under control to out of control, or from strength to struggle to strain in leading others.
Here's an example of the extinction burst: You're at an elevator bank and you push the up or down button. But it fails to light up. Typically, your first impulse isn't to take the stairs. Instead, your first impulse is to push the button again. And again. And again – each time faster and harder.
This is the normal reaction to psychological pressure: "If a little of me is good, then a lot of me should be better." If how I do things naturally is good, then doing more of that behavior will surely get the result I am looking for.
You may have heard of this adage: "What you focus on is what you get." In this situation, this phrase is more accurate: "What you focus on is what you miss."
You may never hear the good ideas of others or learn of a potentially more effective way to accomplish a task. By focusing only from your go-to perspective you may miss all of the strengths of the individuals on your team.
It's perfectly normal to feel frustrated by how employees and co-workers behave and do things differently. However, realize that no one has it out for you. Instead, they have it in for themselves. They are simply pushing that elevator button the best way they know how to meet their personal needs, according to their own:
Natural tendencies
Preferences
Patterns
Comfort zones
A quote that you can use to decrease frustration with others is, "People aren't doing things against you, they are normally doing things for themselves." That's why understanding how you behave under pressure or stress is so important. The people you're leading aren't getting up early to make your life harder. They're simply behaving in a way that gets their needs met most readily. If their needs aren't met, they don't change their approach they just double down on the same behavior.
Making the effort to understand other personalities comes down to employee engagement. You want to make people feel validated and supported, so that you can reduce negative emotions during a stressful time and inspire the best possible performance out of them.
Now let's explore the types of people on your team that you'll guide through times of change.
DISC: The four major personality types
The graphic below shows the four major personalities within the DISC assessment.
It's divided into pace (how people like to interact and make decisions) and priority (what people focus on most):
At the top of the circle are the faster-paced, more outgoing and active personalities.
At the bottom of the circle are the slower-paced, more passive and reserved personalities.
On the right side are the people-oriented personalities.
On the left side are task-oriented personalities.
As we discuss each of these personality types, keep in mind that we all have traits of each personality type to varying degrees. No one fits neatly into a single category. You are a unique combination of all four traits to a lesser or great extent.
Don't worry if you haven't formally administered a DISC assessment of your team. You should be able to get a general sense of your team members' personalities from the explanation of each. You could also ask your team members which of these personalities they most identify with so you have a better idea of how to work with them.
D personality
Comprising only about 10 to 15 percent of the population, the D personality includes the dominant, take-charge people. They're fast-paced and task-oriented, focusing on what they can control and accomplish. They gravitate toward positions of authority. They look for opportunities to get the job done.
In a high-stakes situation, D personalities are most likely to say something like: "Just do what I asked you to do. Get it done."
However, this is also their struggle. D personalities can:
Lack awareness of how their directness and bluntness can hurt others
Can be perceived as argumentative because of their desire to debate others' conclusions
If you're a D personality, here's how you can be an effective leader of all the personalities on your team:
Other D personalities will most likely value your determination and decisiveness. Keep them focused on moving forward and taking action.
Reach out to I personalities frequently. They want to know that you care about them and prefer to talk through their goals and next steps.
Help S personalities create a routine so they can better support you. Be sure to express your appreciation for them.
Keep C personalities updated on your expectations of them and the next steps in the plan.
If you have D personalities on your team (and you're not a D), here's how you can support and motivate them:
Give them a goal and purpose – even a challenge. Don't let them feel sidelined.
Be specific in your instructions, get to the bottom line.
Communicate clearly what the desired results are and where they can take action.
When a D personality is stressed, it often helps them to get involved with a physical activity. Something they can take charge of and be in control.
I personality
Approximately 25 to 30 percent of the population, the I personality is what we think of as the classic extrovert. I personalities are people- and relationship-oriented, outgoing and like to be involved. They want to influence others and add positive energy to their environment, and in turn they enjoy recognition for their contributions.
In stressful circumstances, an I personality may think: "Everyone's so uptight right now. We could use some levity and energy."
They like to talk through issues and solve problems by verbalizing their feelings. However, this can result in a perceived lack of structure or focus.
If you're an I personality, here's how you can be an effective leader of all the personalities on your team:
Remember that D personalities always like to have something to do. Talk to them about their goals and make sure they understand their objectives.
Encourage your fellow I personalities to add energy and share their ideas.
Speak to S personalities with kindness. They're looking for you to support them, and they want to support you as well.
Focus your conversations with C personalities on facts over feelings or fantasy.
If you have I personalities on your team (and you're not an I), here's how you can support and motivate them:
Be engaging toward them. Ask them how they're doing and how their day's going.
Allow breaks for conversation throughout the day.
Solicit their opinion.
Communicate with them about tasks and projects more often than you may with other personalities – preferably face to face versus email. Give them the opportunity to ask questions or share concerns.
When an I personality is stressed, interaction with others can help them. Take time to reach out to others. Face time, a phone call or a virtual meeting are all good.
S personality
As the largest portion of the population – between 30 to 35 percent – S personalities seek to support others and crave a solid routine to help them do so.
They:
Especially value harmony
Want to be a team player and tend to process information with others' feelings in mind
Are focused on people and relationships, and how their actions impact everyone else
They're also great listeners
In conflict, S personalities often worry about how everyone seems upset. They can struggle with how to fix problems without being confrontational.
Their struggle tends to be a lack of assertiveness.
If you're an S personality, here's how you can be an effective leader of all the personalities on your team:
Give D personalities prepared action plans. They want decisiveness and their marching orders.
Reach out to I personalities to ask for their ideas. Nurture relationships with them.
Other S personalities will appreciate your supportive nature. Let them know you're available, encourage them and be their source of calm.
Provide C personalities with structure in the form of facts, processes and procedures.
If you have S personalities on your team (and you're not an S), here's how you can support and motivate them:
Provide a safe and welcoming environment
Be open, sincere and authentic in your communications and interactions
Promote routine
Watch your tone – aggressiveness is a major turn-off
To de-stress, S personalities enjoy opportunities to break routine and focus their mental energy elsewhere. A few ways they can alleviate tension:
Watch TV
Take a walk
Read a book
Visit with someone they trust and care about
C personality
About 20 to 25 percent of the population, C personalities focus on tasks.
They value accomplishing tasks:
The right way
With precision
In alignment with procedures
With the best information available
They prize order and structure. These are the people we think of as the classic introvert.
In a crisis, you'll likely hear a C personality say something like: "This is important, and we need to get our response right and information correct. We can't make a mistake."
Lack of information and inaccuracy are major stressors for this group. They fear mistakes and worry about what can go wrong. In order to solve problems, they gather information, validate it and then create an action plan.
As a result, C personalities can be perceived as slow to act or pessimistic.
If you're a C personality, here's how you can be an effective leader of all the personalities on your team:
Set parameters for how you want D personalities to solve problems.
Brainstorm ideas with I personalities. Keep your conversations upbeat and positive.
Create processes and procedures that S personalities can leverage to support you.
Other C personalities will appreciate your logical and factual approach. Give them the information they seek to perform their function.
If you have C personalities on your team (and you're not a C), here's how you can support and motivate them:
Follow procedures and guidelines
Be a model for excellence and accuracy
Communicate facts, and share information as soon as you can
Support your decisions with proof
Understand their need to work more independently and perhaps have less face time
To cope with conflict and stress, C personalities usually need time alone to do something quiet, such as:
Reading a book
Engaging in a hobby
Summing it all up
To help your business navigate changes while keeping employees engaged and unified, you need all four of the DISC personalities.
This discussion isn't about deciding which personalities are better; it's about improving our understanding of our differences and celebrating what we each contribute.
Recognizing your own natural tendencies compared to those of your employees will help you to become a more thoughtful, emotionally intelligent leader.
For more information on enhancing your leadership skills and inspiring the best performance from employees, even in tough times, download our free magazine: The Insperity guide to leadership and management.