Categories 1
Faced with the health crisis that the coronavirus pandemic has generated, Aguascalientes has not lagged behind in proposing solutions that benefit the population in this delicate situation, in which solidarity, creativity and empathy are imperative to move forward together.
One of these initiatives is a robotic sanitizing lamp developed by a team of thirty engineers, including members of the company Max4 Technologies and graduates of the Universidad Panamericana (UP).
Guillermo Medina, a Robotics Engineering graduate from that university, explains that in talks with directors of the Miguel Hidalgo Hospital, they came to the conclusion that the most urgent thing in state hospitals, in addition to masks and medical protective equipment, was a way simple to disinfect rooms in a short time. So they took on the task of creating this device.
In order to respond quickly to this demand, the first prototype of the UV Sanitizer was created in less than six weeks, to which Guillermo explains that based on feedback, they continue to make modifications that more effectively meet the specific needs of the most of thirty facilities, such as hospitals, hotels and national companies in which the sanitizer is already in operation.
The robotic lamp takes between 15 and 30 minutes to sanitize rooms, depending on their size, and is three to five meters effective, so it can move autonomously.
It is through type C ultraviolet light that it manages to reduce viruses and bacteria on surfaces, including the coronavirus. In spaces where light cannot penetrate adequately, such as under beds or furniture, the robot also emits ozone which is responsible for disinfecting these poorly lit areas.
Medina comments that if they are exposed to it, this type of ultraviolet light is delicate for human beings, so the UV Sanitizer has smart sensors to perceive obstacles or stop their activity once it detects a person in the room.
This team of engineers also created a mechanical ventilator to assist patients with more severe symptoms of coronavirus, which is currently in the COFEPRIS certification phase in laboratories.
"This is just a little of what we can contribute with our knowledge, we want these two products to be readily available to those who need it, we want to help doctors not feel so alone, it is everyone's problem, if we work overall, the probability of getting out of this situation is higher, "says Guillermo Medina.
Joust will relaunch as ZenBusiness Money and bring a full suite of business banking solutions to the nation's rising population of small business entrepreneurs.
AUSTIN, TX – (BUSINESS WIRE) – July 30, 2020 – ZenBusiness, the leading platform for micro businesses to start, run, and grow their business, today announced that it has completed the acquisition of Austin-based fintech platform Joust. The strategic acquisition brings Joust's all-inclusive business banking features to the ZenBusiness platform and will be re-launched as ZenBusiness Money this fall. The deal expands the ZenBusiness service offering by combining Joust's integrated suite of simple, easy-to-use, enterprise quality financial tools with the company's already fast-growing all-in-one micro business platform.
According to a survey conducted by Sensibill, 51% of solopreneurs in the U.S. do not use a business bank account and co-mingle their business and personal finances. On average, these micro businesses use more than 10 separate financial products in order to run their business. The launch of ZenBusiness Money provides critically important financial products that streamline how America's growing population of entrepreneurs manage their business finances. With the click of a button, micro business founders now have access to an all-in-one suite of modern accounting tools that allow them to scale the sophistication of their business without complicating it.
"The acquisition of Joust and upcoming launch of ZenBusiness Money furthers our mission to provide the nation's 57 million micro businesses with exceptional and friendly tools that simplify the process of forming and running their business," said Ross Buhrdorf, CEO & Co-Founder of ZenBusiness. "We are excited to welcome the world-class fintech experience the entire Joust team brings to the ZenBusiness family as we continue to grow the features of our platform."
Launched in 2017, Joust was designed specifically to address the financial needs of micro businesses and provide small business entrepreneurs who did not have a business bank account with a robust financial toolkit. ZenBusiness Money will provide a full suite of business banking solutions typically reserved for large companies and integrate seamlessly within the ZenBusiness product ecosystem.
ZenBusiness Money's intuitive platform will provide entrepreneurs with a simple, all-inclusive toolkit that features invoicing and payments solutions, and merchant services. The company has also planned a robust product roadmap to ensure the financial needs of micro business entrepreneurs are continuously met.
"We believe ALL entrepreneurs should have access to the same banking services reserved for large companies," said Lamine Zarrad, former CEO & Co-Founder of Joust, and now heading up all Financial Services at ZenBusiness. "By bringing our financial tools to the ZenBusiness platform, we will quickly scale up and empower even the smallest businesses by simplifying and strengthening their daily operations while protecting their interests."
As observed after the 2008 financial crisis, economic uncertainty changes the fabric of the American workforce as many people, whether forced or unforced, turn to entrepreneurship in order to take control of their financial future. Similarly, COVID-19 has driven a new wave of independent entrepreneurs as the pandemic has created unemployment levels comparable to the Great Depression of the 1930s. Since Q1 2020, ZenBusiness has observed a 100% increase in membership on its platform as a new wave of independent entrepreneurs look to get started, simplify their corporate formation, and pursue their dreams.
By 2027 more than 50% of the country's workforce is expected to freelance in some capacity and ZenBusiness provides these entrepreneurs with the tools to form, manage, and operate their business with peace of mind. The company's cutting-edge platform leverages the latest in machine learning and automation to replace the cumbersome and expensive processes of corporate formation, as well as ongoing legal compliance, business operating functions, website, mobile, email, domain and now finance. Customers turn to ZenBusiness for their best in class price, product, and service.
ZenBusiness' mission is to simplify the process of business formation and provide a simple all-in-one platform that enables entrepreneurs with the products and support they need to start, run, and grow their business all in one place. By bringing a new suite of financial tools onto the platform, ZenBusiness can now service even more of the needs of the nation's growing population of micro businesses.
About ZenBusiness
ZenBusiness offers an online platform that makes it easy to create, manage and grow a small business. Built for the new generation, the company pulls everything together for the business owner with mobile and web-based products, support, services and 24×7 business protection. ZenBusiness is a Public Benefit Corporation based in Austin, Texas. Visit www.ZenBusiness.com and follow @zenbusinessinc for more information.
About Joust
Joust is the nation's only all-inclusive banking platform for independent professionals. Founded in October 2017, Joust serves freelancers, contractors, and self-employed workers in all 50 states. The company's business banking app combines an FDIC-insured bank account with a merchant account to accept all types of payments. PayArmour™, Joust's invoice guarantee product, mitigates client nonpayment—a problem that affects 71% of the gig economy workforce—and helps smooth income volatility with an option to receive immediate funding. For more information, visit Joust's website at https://joustbank.com
Media Contact | Bubba Gramkow: Bubba@bevelpr.com
As a follow on from last month's Post COVID Predictions blog, we wanted to give our readers a general sense of the trends we have seen from Lumen prospects and clients over the past few months. In this month's blog, we discuss client trends from a Lumen perspective.
Let's start with the negative trends. We can build from there. Here are a few negative trends we have seen with regard to our tech startup clients:
Funding Drying Up – We have seen several clients and prospects on the funding trail come up short when it comes to term sheets. We have even seen some have fully executed term sheets pulled. This is a negative indicator for the companies that depend on funding to survive.
Good Luck with the Firings, Bob – Many tech companies are going through huge reductions in force. Though we have not seen this within our client base, we have seen many of our prospects and clients "trim the fat". We observe this trend from the data input in Employment Practices Liability Insurance (EPLI) apps and increased amount of claims questions received.
Minimal Cancellations – We have seen less than 1% of our clients cancel any policies at all, but we have seen some cancellations. The logic is to conserve cash so they can make it through the tough times – which I can respect. This fact that most of our clients are keeping all of their coverage in place means there is still something worth protecting.
Hitting the pause button. Some trends we have seen that are not necessarily negative or positive but do create a trend on the insurance front that is worth noting: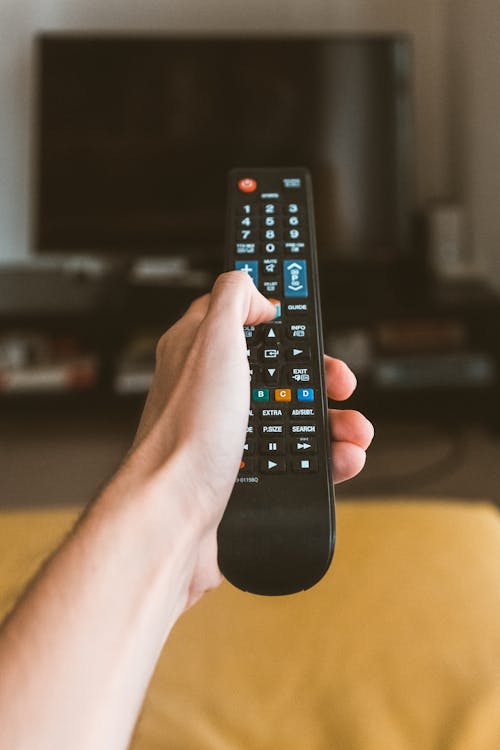 Pause on Purchasing International – With our blog on international coverage, we discussed the importance of purchasing international coverage and gained significant interest in purchasing the coverage. When travel stopped, 100% of the pending policies were put on hold until international travel starts back up.
Pause on Purchasing D&O – Related to funding drying up we also have seen several companies pump the brakes on getting D&O in place until the funding picks back up.
Going Full Remote – We have seen many of our clients with flexible leases go full remote. This means they will not have a physical office presence for the immediate future. There have been a handful of requests for us to remove physical locations from their Business Owners Policies but nothing alarming at this point.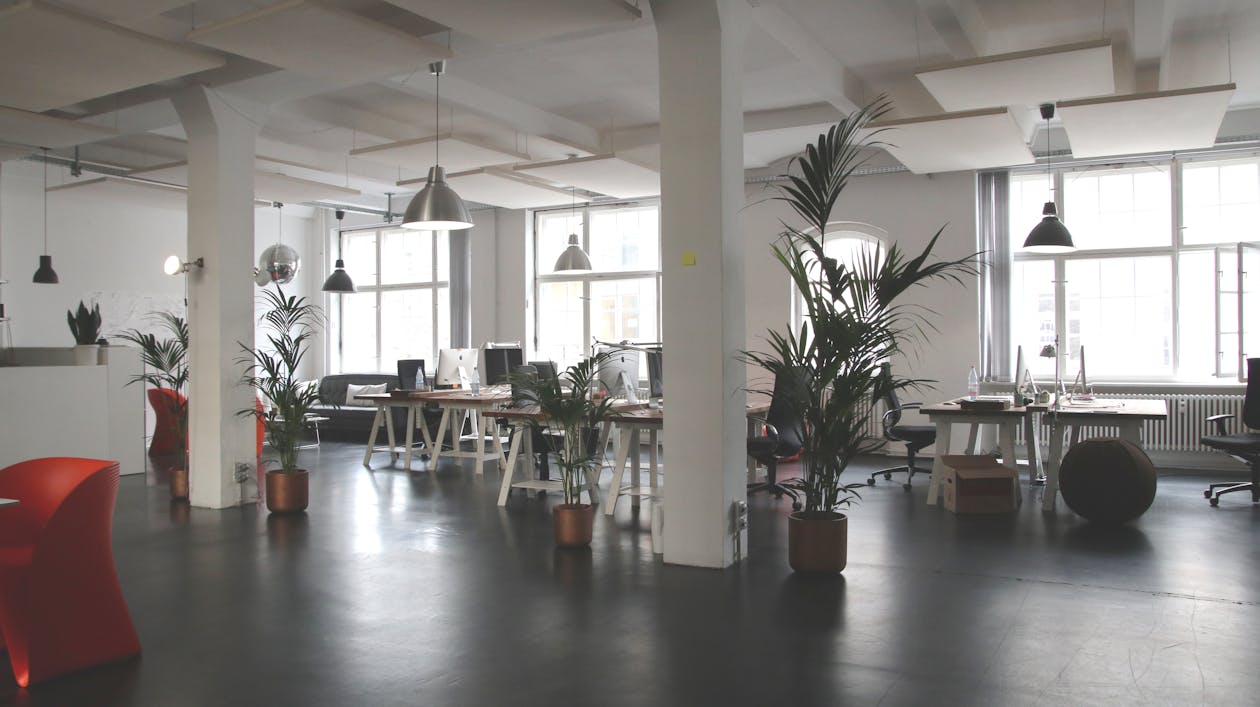 On the positive side, we are seeing companies who are well positioned for a full remote environment thrive. Here are some of the positive trends we see:
Deals are still getting done – One thing the bulk of our entrepreneurs have been quiet about is the contracts some are signing because of COVID. Some of our clients have technologies well suited for a full remote environment. We have seen several requests for increased coverage and Certificates of Insurance because they are closing deals.
COVID Money – Several of our clients were funded during the pandemic. It is hard enough to raise money without a pandemic. I applaud all of our clients who have been able to thrive under these difficult times.
We're Hiring – Funding usually means bringing on additional team members. We are seeing the companies with fresh funding having the cash to hire top talent currently on the market (see bullet point two in the negative section). This is a huge advantage for the tech startups who were having to compete with larger and/or more established companies in the area.
M&A Activity – We have also seen some activity on the M&A side. Some clients have been acquired (in a good way), and some have done some acquiring of their own. Our main indicator is the amount of D&O Tail coverage we put in place recently. Having cash on hand is a great opportunity to make strategic acquisitions.
Summary
With regard to what we have seen with the majority of our clients, we are optimistic despite all the negative vibes. We have found the good here has far outweighed the bad for most of our clients. One thing to point out is no matter which situation you might be in; you are not alone. In general, we have discovered exactly how gritty, business savvy, and wise our clients have been during COVID. We are proud to serve you and do everything we can to help you be successful.