Battle for Austin Tech
Join ATC in celebrating 30 years of our tech community's growth and success!
Battle for Austin Tech brings together new traditions with past time favorites, combining the inaugural Austin Tech Awards with the Battle of the Tech Bands event.
Deadline to submit award nominations, or register your band, is Friday, July 1.
Austin Tech Awards
The Austin Tech Awards honor those who are building the best technology and driving innovation throughout the local tech ecosystem in the following categories:
Business Operations Tech: 
Recognizing the structures that support back-office operations. Examples include HR, CRM, ERP, marketing operations, logistics, facilities tech, manufacturing software, mrp logistics.
Fintech: 
Recognizing technology that shapes and supports the way society spends and transfers money. Examples include, financial and banking technologies, accounting software, investment software, mobile payment tools, lending technology, resources for the unbanked, as well as cryptocurrency and other blockchain enabled technology.
Education and Entertainment Tech:
Recognizing the technological tools we use to learn and play: Examples include educational technology and resources, art and music services and programs, social media, gaming, and other entertainment technology.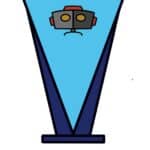 Devices/Hardware/Robotics
Recognizing excellence across some of the most tangible tech. Examples include, wearable technology, semiconductor operations, medical devices, 3D printing, 5G and wireless, networking equipment, aerospace, manufacturing hardware.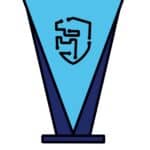 IT Infrastructure/ Cybersecurity
Recognizing the systems we use to interact with the digital world efficiently and securely. Examples include software solutions for transportation and construction, automated vehicles, data and cybersecurity.
Solution Provider Award
Acknowledging those who support Austin's tech industry. Examples include consulting firms, law offices, health-care, schools and professional training organizations, banks, etc. 
First-Time Founder Award
Celebrating those who are shaping the future with their first company.
Battle of the Tech Bands
It wouldn't be an anniversary party with out a throwback to Battle of the Tech Bands, with ATC members headlining the show.
Eight bands will be chosen to compete in the Battle for Austin Tech event on September 22, 2022 at ACL Live at the Moody Theater. Bands must include at least one employee of an ATC member company to apply and be capable of playing a 10-minute set.
Winners of the band competition will be selected by a panel of on-site judges, representing local arts and music organizations.