CEO Summit 2016: The Future of Tech and Innovation in Austin and how that Impacts your Business.
If you are a CEO, Managing Director, Managing Partner, General Manager or other top executive leader here in Central Texas, please join us for Austin Technology Council's 2016 CEO Summit on November 15th.
As the oldest and largest member association for technology and innovation companies in Central Texas, we look forward to this annual opportunity to host our member and guest CEOs for a day of inspiring thought-leadership.
This year we will discussing the future of the Austin technology and innovation brand and how emerging categories like mobility and automotive technology, smart cities, the business of health care innovation, and tech talent and workforce issues will impact your businesses. You'll hear from respected experts in these categories, as well as subject matter experts on local and external market perceptions. You'll also have an opportunity to share your insights and concerns and help inform the course of ATC's focus for 2017 through a set of small group breakouts around these topics.
We are honored to have the event this year at the new Dell Medical School facility just off of Red River and 15th. The building's architecture and lecture hall are themselves inspiring of innovation, so it is a perfect location to host a group of ATC CEO thought leaders. Breakfast and Lunch will be served, and we will host a cocktail reception immediately following the event.
We look forward to seeing you all on the 15th.  Details and registration information below.  Please feel free to reach out to Ross Kiernan at ross@austintechnologycouncil.org with any questions you might have.
ATC CEO Summit 2016
November 15, 2016
8 am to 2:30 pm
Dell Medical School, Health Learning Building Lecture Hall
1501 Red River St, Austin, TX 78701
Free to ATC member executives
---
Get out the Tech Vote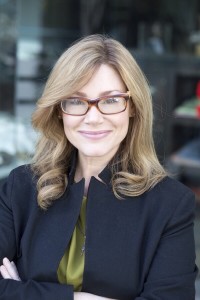 Barbary Brunner
CEO
Austin Technology Council
You'd have to be living under a rock to not notice that we've got a very important election coming up on November 8 and that we're in the middle of early voting here in Texas. TechVotes has information about where to vote early up until November 4th, as well as where to find your polling place on the 8th. RideAustin is providing free rides to the Polls and TechVotes and ATC are asking our member companies to encourage all their employees to get their vote on and allow them time in their schedules to do their civic duty.
While the national race has received the lion's share of attention, we have some very important races on our local ballot as well.  Five City Council district seats are up for grabs:  Districts 2, 4, 6, 7 and 10, and there are candidates from tech or who are pro-tech and innovation in each of those districts; one of ATC's own CEOs, Thomas Miranda, is running for ACC Board of Directors. It's an important time to give consideration to which candidates will best serve our goals of an innovation-friendly region where our businesses can thrive and grow. The League of Women Voters publishes a great non-partisan guide that can help educate you on candidates and issues on the ballot.
Austin has grown so rapidly to such a size that housing affordability and location, cost and availability of office space, and commute-to-work times are real issues for our tech companies. Prop 1 will start to address some of these challenges by targeting congestion throughout the community: Burnet, North and South Lamar, Airport, East MLK, Guadalupe, East Riverside, William Cannon, Slaughter Lane and others will have work done to solve for our ever increasing traffic challenges.  Improvements include everything from synchronized traffic signals to bus turnouts, left-hand turn lanes, sidewalks, additional bike safety lanes and more.  For a cost of $720M we have an opportunity as tax payers to make improvements that will impact nearly every part of Austin and nearly every citizen who drives, bikes or walks. You can read in-depth about the bond at www.movesaustinforward.org.
A broad-ranging group of influential organizations and leaders in Austin have endorsed Prop 1, and ATC has come out in support of a "Yes" vote as well. Our region's growth is not slowing down any time soon and we must create solutions to the issues that result from that growth. This Bond is our best possible beginning to a smart city approach to traffic.
I encourage you all to educate yourselves and scroll down to the bottom of our very long ballot and vote in "Yes" on Prop 1.
---
ATC Policy Coalition hosts Austin Tech Votes Rally at Capitol Factory in partnership with TechVotes.org and Austin Tech Alliance
Grover Bynum
Senior Adviser
Austin Technology Council
On October 24th, the first day of early voting, Austin's tech and entrepreneur community held the first ever Austin Tech Votes Rally. This event engaged and educated the tech and entrepreneur community about the upcoming election and introduced new policy organizations and political education tools in support of Austin's new economy agenda.
The ATC Policy Coalition (a new group of established and emerging community leaders co-chaired by Dan Graham and ATC Board Member Lawrence Waugh), the Austin Tech Alliance, and TechVotes welcomed Mayor Adler and a full house of tech citizens, entrepreneurs, investors, and activists representing the spectrum of tech ecosystem stakeholders. Speakers provided in depth perspectives on the ballot, the campaign landscape, engagement opportunities, and what's at stake if tech remains disconnected from city government and municipal priorities.
A panel of young community leaders and activists, moderated by the Austin Monitor's Michael Kanin, offered perspectives on the disconnect between city government and the tech community and how to develop a policy and political landscape that more accurately represents the interests and needs of a growing Austin. Thomas Visco of BVE Partners, Joe Deshotel of RideAustin, Jennifer Houlihan of Austin Music People, and Ainee Athar of FWD.us highlighted the value of a collaborative approach to engagement and the need to introduce new economy and innovation priorities at City Hall.
Mayor Adler provided his perspective on this election cycle's Proposition 1 Mobility Bond campaign – widely endorsed by the room – and cautioned against maintaining Austin's reputation as a "do-nothing" community. The stakes are high, particularly when considering Austin's blistering growth rate and the investments competing municipalities are making in their infrastructure. Seattle, for instance, has a $54 billion transportation improvement bond on the ballot in November. Mayor Adler distanced this year's efforts from previous, failed bond initiatives by recommitting to a contract with the voter on transparency and community inclusion to assure that bond dollars are spent on approved improvements.
Capital Factory and Austin Tech Alliance co-founder Josh Baer announced the completion of a new Austin Tech Alliance voting app and guide for tech voters. TechVotes introduced a new voter registration and education platform several weeks ago.
RideScout co-founder and moovel Group President Joseph Kopser closed the event with an ask that tech learn about candidates and the issues and get out to vote. In addition to Joseph and Mayor Adler, other attending tech leaders and influencers included District 3 Council Member Sabino "Pio" Renteria, Dan Graham, Josh Baer, Barbary Brunner, Lawrence Waugh, David Edmonson, and Erin Defosse.
As we approach the conclusion of the most divisive national campaign in modern history and the first local election after the switch to a 10-1 district system, there are few city-wide issues or candidates on the ballot around which the regional tech community can rally.
The passage of Prop 1 would deliver a clear community preference to protecting Austin's sustained growth and prosperity. And that's a good place for tech to start a new discussion on how the community prioritizes, engages, and assesses issues on the way to 2018.
Go Vote!
Grover Bynum, BVE Partners
---
Are you Ready for the New Revenue Standard?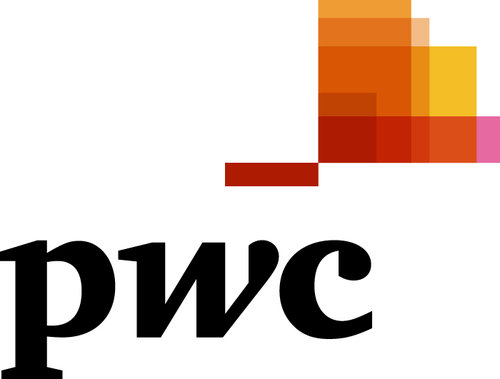 The new revenue recognition standard is undoubtedly the biggest change in accounting standards in decades. With the clock ticking down on the effective dates for public and private companies, is your company ready?
The FASB and IASB have jointly developed a new set of common principles to account for revenue from contracts with customers applicable across industries and around the world, aligning accounting models for economically similar transactions. No longer will industry-specific guidance open up the door for inconsistency in practice. The new standard intends to reduce the complexity in today's revenue recognition guidance, however implementation remains a tremendous leap for most companies – including assessing whether or not systems, processes and internal controls are ready to capture the data needed for forming and monitoring new estimates, determining the appropriate method of adoption, and communicating with applicable stakeholders on the impacts of the change; many still uncertain how to even begin.
PwC and industry experts are bringing practical expertise and insights to the table at our Revenue Recognition Bootcamp roadshow in Austin on Wednesday, November 2nd. We are devoting the entire day to discuss the new guidance, challenges around implementation including tax considerations, as well as tools and tips to assist in driving automation in accounting for revenue. Email Ali Wittich if you would like to attend.
---
2016 Austin Police Operation Blue Santa – Spirit of Giving
As most you may know that Austin Police Operation Blue Santa provides toys and food for families in need during the Holiday Season. They achieve this goal with the goodwill and support of Austin residents, businesses, and civic groups and through generous contributions; they provide families with a full holiday meal and toys for each child up to the age of 14. Each year the Saturday before Christmas, packages are delivered to the family by our volunteers – Santa's Helpers making it the most wonderful time of the year for families that would otherwise not receive anything during the holidays.
For those of you who are not familiar with Austin Police Operation Blue Santa, it is a 501(c)(3) – non-profit, community based corporation, governed by a board of directors and staffed by volunteers and employees of the Austin Police Department. Support is provided by the Austin Police Department, Austin Fire Department, and Austin Energy, Austin Water Utilities and the Texas National Guard, area businesses, organizations, and the Central Texas community. This charitable outreach began in 1972 when two patrol officers realized that some families on the patrol beat would not have gifts or food for their children.
This year Austin Police Operation Blue Santa is scheduled to serve over 4,600 families in the Austin area and over 20 thousand children. And one of the ways that we receive donations for the toys we buy is thought our largest sponsored event: The KOKE Breakfast and Silent Auction which is held at the Palmer Events Center on Saturday, December 2nd, 2016 from 6:00 a.m. – 10:00 am. Everyone is invited to come by and browse through the many items in the silent auction and shop for Christmas presents and come by and have breakfast on us!
Another very popular way that we get toys for the children we serve is through the generous contributions that are received at the annual Chuy's Parade the Saturday after Thanksgiving.
The parade this year is scheduled for Saturday, November 26th, 2016, at 11:00 am. (It's approximately 1 hour long). It starts at the Capitol at 11th and Congress, moving south on Congress all the way to Cesar Chavez, ending just north of the bridge.
This is one of the most generous parades in the Austin Travis County area benefiting Austin Police Operation Blue Santa. Families with children can bring New, Unwrapped Toys to Donate! At a designated time during the Parade Procession all units will stop to collect the toys. Santa's Helpers will line the parade route and help spectators give their toy. All toys will be distributed by the Austin Police Operation Blue Santa Program to another child just in time for the holidays.
Some of the Highlights of the parade include the Giant inflatable balloons, festive holiday floats, famous children's characters, spectacular marching bands, cool classic cars and Santa!  Should you have any questions concerning how you can get involved, or if you are interested in putting together a large event or doing a fundraiser on behalf of Austin Police Operation Blue Santa for the collection of toys and/or monetary donations, please do not hesitate to contact us at bluesanta.org We would like to thank you in advance for assisting us with helping to make it possible to service the children of our community in need.
Thank You!
Ben Ornelas, 2016 President
---
---