The Last Vote Of The Pre-Tech Era
Austin's new economy agenda starts with an invitation.
As we reached the conclusion of the most divisive political season in modern history, Austinites were engaged like never before: 92% of all eligible voters are registered in Travis County and early voting set a new bar for elections in Central Texas. And for the first time ever, the new economy's role in an Austin election has been both visible and robust.
In the last few months alone:
But these education and engagement initiatives are just the beginning of a new relationship between Austin's new economy community and City Hall. Candidates elected to represent Austin at any level have a responsibility to be tech aware, innovation inclined, and protective of Austin's unique potential. It's our responsibility to establish policy priorities, educate policymakers and the larger community, and assess policymaker commitment to the cause. Fulfilling these responsibilities will positively impact our economy, our reputation, and the life of every Austinite.
Austin's new economy ecosystem is comprised of the tech community, entrepreneurs, creatives, educators, policymakers, and traditional business interests. We're creating a new coalition of interest and expectation supporting Austin's growth and brand in the 21st century.
The short term rental and ridesharing debates revealed the glaring gulf between policymakers and evolving community expectations on issues that impact Austin's economy and reputation as a center of innovation. While economic and demographic impact have been much discussed (a fifth of the local economy, a quarter of all jobs, and tens of thousands of newly engaged citizens can be attributed to tech alone), it's clear that's not enough — policymakers have not received the guidance and support necessary to become steady advocates for Austin's true potential.
And we'll take that hit. The ATC Policy Coalition made the conscious decision not to assess policymaker performance this election. We respect the democratic process and, starting in 2017, it's our job to ensure all regional policymakers are as prepared as they can be to support a stronger, smarter Austin.
To get the ball rolling, we're introducing a list of pro-innovation, pro-entrepreneur policy verticals and questions for community discussion. These range from the big issues we face together as a community and more specific issues that impact governance and inclusion at the policy level.
We'll introduce some new tools over the next several weeks to drive the process and connect policymakers directly to the community to establish shared priorities and a roadmap to reach them. These aren't intended to provoke but are absolutely intended to start a discussion — we're looking forward to your critique and comments. We'll be visible parts of that conversation and we hope that you will be too.
We invite you to join us, regional policymakers, and our Entrepreneur Partners Capital Factory, Galvanize, Impact Hub Austin, Owens Garage, Tech Ranch, Techstars, Urban Co-Lab, and WeWork in a leadership role or as a volunteer advocate as we develop the next era of engagement in Austin. Everyone is welcome!
Dan is the Founder of BuildASign and Notley Ventures and co-chair of the Policy Coalition
Lawrence is a Managing Partner of Calavista Software and co-chair of the Policy Coalition
Barbary is the CEO of the Austin Technology Council
The Austin New Economy Agenda 2016–2018
There are many definitions of a "smart city." The ATC Policy Coalition believes a smart city utilizes all resources respectfully, seeks improved avenues of service and execution, and considers new voices and perspectives to be legitimate participants in any arena.
As work on setting expectations for the 2017 and 2018 City budget process and 2018 City Council elections begins, The ATC Policy Coalition proposes that the following issues drive the new economy community's entry into civic discourse. Collectively, these issues are intended to establish Austin at the nexus of innovation and regulation, leveraging tech, innovation, and entrepreneurial approach toward community challenges and potential.
How can Austin address these issues better than our competitors? How can entrepreneurs, innovators, and policymakers work in tandem to make Austin a vanguard pro-innovation, pro-entrepreneur policy laboratory in practice and not just during SXSW?
Community Priorities
The ATC Policy Coalition will participate in and support community wide efforts to tackle the big issues in ways that positively define Austin. We share the responsibility to address these issues with all Austin stakeholders. In 2017, the ATC Policy Coalition will begin filling leadership and volunteer roles supporting these community verticals. Find out more.
Mobility/Land Use
Austin's mobility and land use challenges have become as much a part of Austin's brand as live music and Barton Springs. Both impact every part of living in the city — the cost of your home, the schools your kids attend, the people you hire, and the brands that relocate here. As the new economy community becomes a core constituency, what expectation should we have of our policymakers in these areas? This is a global conversation, are there existing policy portfolios that could be leveraged to establish Austin as the preferred beta market for new solutions?
Diversity and Inclusion
There are many facets of a smart city. The ATC Policy Coalition believes an investment in a diverse and collaborative ecosystem is one of them. What policies could impact this priority? What are other markets doing to promote diversity in the new economy?
Healthy City
The Dell Medical School is at the forefront of an infrastructure revolution. Health innovation in our city will drive the development of new jobs, new products, new lifestyles, and new economies. What policies, across the spectrum, can be implemented (or improved) to foster this opportunity?
Coalition Priorities
As new economy interests join the larger community in wrestling the above Community Priorities, other issues require industry specific guidance and advocacy. It's incumbent on us to ensure Austin policymakers are able to discuss these issues and articulate their support (or opposition) clearly. In 2017, the ATC Policy Coalition will begin filling leadership and volunteer roles on these Coalition verticals. Find out more.
Innovation Governance
The City has struggled with developing a productive relationship with Austin's extraordinary resource of entrepreneurs and innovators. After the 2014 election, the Emerging Tech Committee of Council was disbanded. Should the City formalize input on innovative approach and the implications it brings by introducing a Tech, Entrepreneur, and Innovation Committee of City Council?
Tech and Entrepreneur Workforce Development
Projections indicate that Austin's tech talent requirements will continue to outstrip the supply of skilled candidates. How can we better develop and connect a homegrown workforce to meet the needs of our growing economy? How are our entrepreneur hubs supported as part of Austin's overall brand?
Austin as an Innovation City
Municipal focus on innovation has become a key differentiator for many emerging innovation hubs. How will the Dell Medical School focus on Health Innovation impact Austin's community health profile city wide and at the District level? How are disruptive approaches to existing infrastructure and practice assessed and resolved? What are the priorities of the City's Office of Innovation? What should they be?
Digital Inclusion/Advanced Broadband Delivery
Austin is known as a tech town but there are large sections of our population who don't have access to the basic technology, the internet, or the digital pathways to jobs, education, and healthcare. What is the City's role in ensuring that all 10 districts are equally prepared to participate in the digital era and Austin's new economy?
Big/Open Data
New technologies have fueled a new wave of open government, creating demand for open access to digitized government data and allowing public access to this public resource. How would more transparent data, and potentially incentivized use, improve day to day life in Austin and Council districts?
Simple Equality
Tech is the great leveler and discrimination is bad for business. As the ATC Policy Coalition works to address the endemic demographic challenges and discrepancies between the new economy and our community, we will work to ensure these issues don't become politicized or legislated. How can the Austin new economy community and Austin policy community work together to become a recognized leader in this effort?
Austin's Brand
Creative. Environmentally aware. Affordable. The component pieces of Austin's brand are the foundation of all that's followed. What policies protect, enhance, and integrate these components to ensure evolving Austin isn't a shadow of its former self?
About the ATC Policy Coalition
As innovation and regulation increasingly intersect, it's critical that the public and private sectors work together to sustain and enhance Austin's hard-won reputation as a leading hub of technology and entrepreneurship.
ATC's Policy Coalition was established at the Austin Technology Council to support Austin's tech and entrepreneur community, business advocacy groups, elected officials, and the voting public in the creation of a policy and representative environment that reflects Austin's 21st century economy and innovation brand.
---
Poor Finance Puts Your Valuation at Risk
One of ways that poor finance & accounting can really hurt your business is when a transaction is taking place. Many things determine the value of a business: future performance, financial leverage, financial return expectation, cash flow (not profits), deal structure, asset type and exit strategy. However, if you have poor finance & accounting, people are not going to pay you for things you can't prove.
If you are raising money or trying to sell your business you need to have support documentation and buttoned up processes. If you don't, it is a tedious transaction process that will lead to delays or cause a transaction not to happen. Or worse, the outcome can be lower valuations.
Structure and process ensures there are detailed support schedules around all the items that are in your financials. Anything stated in your financials needs to be backed up by the proper support documentation and must be proven. When it comes time for a transaction, the buyer has confidence in the information and the maturity of the business. So, make sure your processes are defined and documented. Prepare support documentation for all of the things your financials say. This will allow you to have a smooth, easy and fast due diligence process. It will also result in a maximized value that will be paid for your business.
The typical finance department at a small or medium business has immature processes and controls while relying heavily on paper-based financial processing. Most troubling, many lack formal policies and documentation with limited or non-existent financial controls to safeguard and monitor revenue and expenditures. This leads to inefficient transactional processing as well as inaccuracies and delays in the production of financial information and reporting. Now the company is susceptible to lost revenue, overpayments or even internal fraud. It also exposes the company to personnel-based "single point of failure" risks, which can derail growth efforts.
Consero has experienced people that that can improve the quality, efficiency and cost structure of financial operations. Our people, processes and technology has helped many businesses gain a substantial upgrade to the processes and controls that typically exist at a small company. Because Consero has finance & accounting completely buttoned up, including all supporting documentation, our clients have been able to complete transactions with a very quick and easy diligence process and maximize the valuation of the business.
For more information, please visit us at: www.conseroglobal.com
---
Election results may provide opportunities for major tax law changes in 2017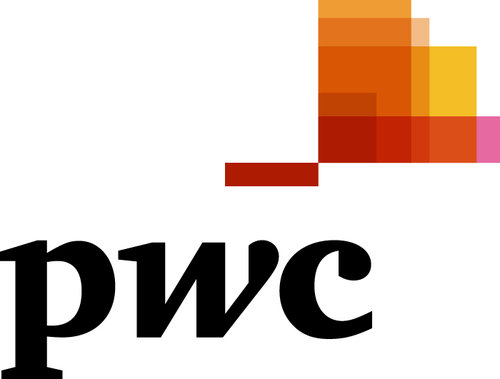 November 8 election results indicate that Republican candidate Donald J. Trump has been elected to serve as the 45th President of the United States. At this writing, President-elect Trump is projected to have won at least 276 electoral college votes against 218 for Democratic presidential candidate Hillary Clinton. Moreover, it appears that Republicans will retain control of the next Congress, but with reduced majorities in both the US House of Representatives and the US Senate.
President-elect Trump has stated that one of his top priorities is comprehensive tax reform to significantly lower individual and business tax rates. Under his proposed plan, the top individual tax rate would be lowered from 39.6 percent to 33 percent, and the US corporate tax rate would be lowered from 35 percent to 15 percent. Owners of partnerships, S corporations, and other "pass-through" business entities would be able to elect to be taxed on their pass-through business income at a flat rate of 15 percent, rather than under the regular individual tax rates. US-based manufacturers also would be allowed to elect full expensing of plant and equipment (with no deduction for interest expense). President-elect Trump also has proposed a 10-percent "deemed" repatriation tax on the foreign earnings of US-based companies.
President-elect Trump's call for action on comprehensive tax reform is expected to receive strong support from Republicans in Congress, but the divisive nature of the 2016 elections means that there will be no "honeymoon" period for the new president.
House Republicans have been drafting statutory language to advance the tax reform "blueprint" that they released earlier this year, which differs in some important respects from Trump's tax proposals. House Speaker Paul Ryan (R-WI) has said a Republican-controlled Congress could advance tax reform in 2017 by using "budget reconciliation" procedures that allow legislation to be approved in the Senate with a simple 51-vote majority, instead of the 60 votes generally needed to advance legislation.
Before the new 115th Congress is sworn into office on January 4, 2017, the current Congress will return next week for a "lame-duck" session. Congress must act on legislation to fund the federal government beyond December 9, when a temporary spending measure expires. Congress also could act on a limited number of other issues, including proposals to extend certain renewable energy tax provisions that are set to expire at the end of 2016. Additionally, work continues on the various stalled tax treaties to see if the objections of Senator Rand Paul (R-KY) can be resolved.
---
CASA of Travis County: A Powerful Voice in a Child's Life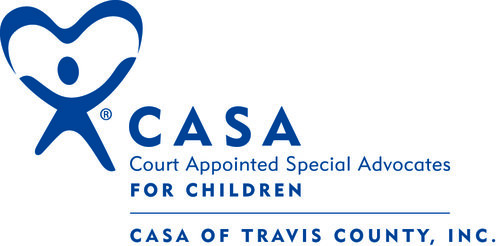 You have probably seen one of the many recent sad stories about the state of the overburdened child welfare care system in Texas, and the challenges children face once they're a part of it. Most people have no idea what they, as an individual, can do to help children in this situation who've been through abuse or neglect. But there is an answer to the question of "What can I do about child abuse?"
CASA of Travis County is that answer. CASA speaks up for children who've been abused or neglected by empowering our community to volunteer as advocates for them in the court system. When the state steps in to protect a child's safety, a judge appoints a trained CASA volunteer to make independent and informed recommendations in the child's best interest.
CASA volunteers come from every walk of life and share a commitment to improving children's lives, a willingness to learn, and an open mind towards life experiences different from their own. Volunteers complete an interview, background checks and a 39-hour intensive training program including in-person and online classes and courtroom observation. After being sworn-in by a judge, volunteers are appointed to a child or family of children and spend an average of 15-20 hours a month advocating for these children for at least a year. They get to know the child while also gathering information from the child's family, teachers, doctors, caregivers and anyone else involved in the child's life in order to make independent and informed recommendations to help the judge decide what's best for the child.
If you want to do something about child abuse and help children in the foster care system, you can learn more about volunteering with CASA of Travis County at http://www.casatravis.org/volunteer. You can also RSVP for an upcoming Volunteer Info Session on November 15, 22 or 29 where you will get to talk with staff and current volunteers about their experiences.
For children who've been abused or neglected, CASA means having a home instead of feeling lost, and being a priority instead of feeling invisible. For volunteers, CASA is a life-changing experience that makes our community a better place.
---
---