A Letter From Barbary Brunner
Barbary Brunner, CEO
It is hard to believe that we are already more than halfway into the second month of 2017. Time flies when there is a lot going on.
Here at ATC, we've already packed in our first C-Suite dinner of the year—a very lively and well-attended discussion about branding; held our first-ever Member Happy Hour up in the Domain, sponsored by Avison Young and Quantcast; hosted a round table with Military Veteran tech investors and entrepreneurs and Congressman Beto O'Rourke, a thought-leader lunch with Congressman Lloyd Doggett, and a Policy Coalition leadership meeting with Council Member Leslie Pool and Kerry O'Conner, the City's Chief Innovation Officer.
Next week we host a CEO dinner with experts who will help you think through and solve for the issues your employees may be having as a result of the new administration's plans and policies on immigration. We have heard from so many of our members that they either have employees or family members who are impacted and concerned.
March 9th, we host Gateway at the Belmont, the biggest party of the year for ATC members and other tech and innovation thought leaders from Austin and beyond. It's a great way to kick back and network with the coolest folks in town before digging in to SXSW. In addition to custom mixed drinks, great music and other entertainment, there will be other cool things to check out, and SkylesBayne will have their luxurious, fully-kitted out Mercedes Sprinter Van traveling executive office on display—you may never want to go back to your own office again.
March 22nd, Ray Wolfe of Lumeris is our host for a CTO roundtable dinner at the Tesla Dealership Store at the Domaine, and we will be talking about the strategic business impact of senior executive technical leadership and the role that innovation and innovation models play in remaining competitive and winning in new areas of business.
And that's just our Q1—all year we will be featuring monthly dinners and other events that will focus on information and ideas that you and your teams can use to better your businesses. And we're also keeping an eye on our rapidly changing political climate—between Brexit in the UK, our new administration here in the US, our CEO Summit this year on June 8th will feature expert discussions and breakout sessions on how our inherently global tech companies here in Austin can be successful in the new international economic and political climate.
Available registration links for events are below—you can use those, or feel free to email our new Director of Member Services and Operations, Erin Hurley, below. You'll hear more from her in our next weekend update.
And finally, a shout of thanks to Quincy Cooper, our outgoing Director of Operations, who is going on to amazing new things in her role as VP of Finance at Consero Global. I'll miss her like crazy, but I'm so excited for her in this next career move. Words can't express how grateful I am to have had a chance to work with Q.
---
Gemalto: Can Biometrics Improve The Traveler's Experience?
Back in 1996, Tom Cruise's use of fingerprinting and facial recognition in the first "Mission: Impossible" was the hottest new technology in Hollywood. But twenty years – and four new MI movies – later, biometrics are much more commonplace. You can use your fingerprint to unlock your phone and use voice recognition to dictate notes and emails.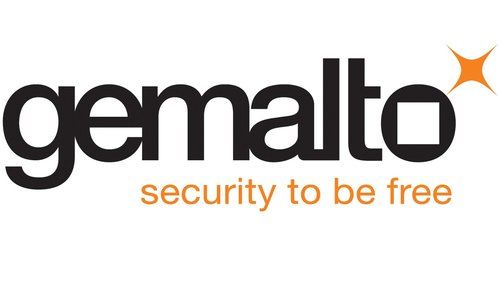 But while biometrics are widely accepted in the commercial world, something about the government using this type of technology makes people nervous. We're here to explain why it shouldn't and why the incorporation of biometric authentication and identification is going to lead to a more convenient, secure future.
Defining Biometrics
According to Merriam Webster, biometrics are any "measurement of the human body." That may be the simplest definition, but biometrics also carry the connotation of being inextricably linked to identity.
Biometrics includes physiological measurements like fingerprints, iris analysis, and the shape of your hand, but they can also evaluate behavioral measurements such as voice recognition and handwriting tests.
Whatever the method, all these biometric techniques have in common is that they all collect characteristics which are:
universal, as they can be found in all individuals
unique, as they make it possible to differentiate one individual from another
permanent, allowing for change over time
recordable, as the characteristics of an individual cannot be collected without their consent
measurable, allowing for future comparison
and forgery-proof.
That being said, biometrics allow a person to be identified and authenticated based on a set of recognizable and verifiable data, which are unique and specific to them.
Identification vs. Authentication
This unique data can be used one of two ways.
You know the facial recognition database you see in movies being used by the CIA and Interpol? That's biometric identification. Starting with a picture of one person, they can run a comparison of biometric data against others to determine his or her identity.
In contrast, biometric authentication answers the "Are you really who you say you are?" This is most beneficial in the situation of stolen identity. A current collection of data – whether it be a picture of your face or a scan of your fingerprint – is processed against your biometric profile in order to ensure your identity.
Methods of Authentication in Border Management
Now so far, I've mentioned a few examples of biometrics in movies. But how can this technology be used in real life?
Let's take the example of travel. Say you are traveling abroad for vacation. Along the way, you will have to consistently prove your identity one of three ways:
By means of a possession such as your passport or driver's license.
By means of knowledge like your social security number or address.
By means of who/what you are (using your fingerprint, eyeball or even your voice).
Yes, that last one is the only method that utilizes biometrics.
Yes, that last one is the only method that utilizes biometrics.
Did you know the probability of finding two similar fingerprints is one in 64 billion? That being said, biometrics are a lot more reliable than identifying someone by a driver's license that could be forged or stolen or a password which could be easily discovered.
So you see, biometrics are the best technology out there to keep your identity safe and your travel experience smooth.
Visit our website or download our Coesys Border Management brochure for more information on how airports across the globe can employ biometric technology to secure the traveler's identity and simplify the process.
Consero: You've Raised Your First Round – Now What?
As discussed in the recent article about establishing a holistic investor reporting philosophy, it's crucial for a seed-stage company to do so as soon as possible. But once the business has actually acquired backers and secured its first round of financing, that reporting framework will see its first real-world tests. And as any experienced businessperson knows, plans have a peculiar habit of changing considerably once they are put to use.
If your first seed funding round was successful, there's no time to rest on your laurels – you have a company to build. So how can you hit the ground running?
Know what investors want
According to data compiled by TechCrunch's CrunchBase service, the average size of a seed round in the first half of 2016 was around $1.14 million, while the median amount rose to $625,000. While the data points to a trend of steadily growing seed round values, the startup funding environment continues to shift to a focus on leaner firms and faster returns. As CrunchBase put it, "seed is increasingly looking like the new Series A." In other words, today's investors tend to prefer a quick injection of cash followed by measurable growth. That puts the burden of proof on startup executives to demonstrate financial success quickly and accurately.
Assuming your company's investors fall into this trend, great financial reports become imperative to success. That means your funders should always have a complete picture of three key metrics:
Where their money is going.

How your business is performing.

When your cash will run out.
The details behind these three ingredients will likely vary for any given company, but the best way to demonstrate them to financiers tends to remain constant: show, don't tell.
1. Where is the money going?
If you are fresh off a successful first seed round, chances are your company isn't exactly looking like one just yet. As startup investor Philipp Moehring wrote in a Medium post, some of the most legendary (or infamous) startups of old were able to secure initial funding with little more than an idea. But the ecosystem has changed in just the last 10 years, and today's new firms must be able to prove they can deliver on their goals from day one.
The key to spending seed money wisely and within shareholder expectations is to generate easy-to-understand financial reports at every step of the way. Investors deserve a clear picture of how their money is being used from the moment the check is cashed, which requires some or all of the following:
Standard reports – Income statement, balance sheet and statement of cash flow.

Budget breakdown – Comparison of income and expenses with previous expectations.

Variances between current period and prior period.
Product line margins – Showing revenue and cost of goods sold for each product.
Seed-stage companies can grow to new heights if they can deliver on their initial strategy.
2. How is the business performing?
With staff hired and offices leased, investors will next want to see how your business is doing compared to industry averages. 
If your business adheres to a standard retail model, investors want to see more sales, growing revenue and less debt.

Companies focused on software or app development need to focus on growing their active user base while reducing the cost of acquiring those users.

Software-as-a-service providers need to show an array of these data, with other important metrics like recurring revenue churn, new users per channel and lifetime value.
3. When will the money run out?
If this all seems incredibly complex already, take another deep breath. As explained in a guide to startup fundraising from Y Combinator, seed-stage firms have to quickly adapt to a cyclical view of growth. With an initial cash infusion secured, it's not long before the company must start working on another funding round. And since "seed is the new Series A," a young company may find itself seemingly stuck in a loop – pitching the idea, building the product, reporting success and doing it all over again.
Seed-stage companies that can effectively monitor their cash flow through these cycles will gain enormous advantages both internally and externally. With an easy way to quickly understand how cash is being spent, the CFO or core finance team can determine the runway that's remaining. Using this information, executives can then make more reliable projections for investors, who should take these proactive measures as a promising sign. 
Providing investors, as well as internal staff, with answers to all three of these questions takes serious financial legwork. Consero's finance solution for seed-stage companies provides the framework that makes this task not only possible, but effective. Consero provides the people and processes necessary for gathering relevant financial data and crunching the numbers. Then it puts executives in the driver's seat, with easy-to-understand visuals and timely metrics. All of this combined allows fast-growing companies to make better business decisions and keep their investors informed (and impressed).
To learn more about how businesses create and execute a winning growth strategy, get in touch with Consero.
By Bill Klein
---
Policy Coalition
The Policy Coalition began 2017 with a continued focus on strategic introductions to the Austin tech ecosystem for out of market policy influencers and a new dialog with the City on the innovation community's role in the development of policies that impact Austin's reputation as an innovation-forward city.
Grover Bynum
Senior Policy Advisor
In a meeting with US Rep. Beto O'Rourke (D-El Paso), the Coalition explored the market components necessary to develop a national new economy template leveraging El Paso's large veteran population and the Congressman's roles on the House Committees on Armed Services and Veterans Affairs. Joined by Moonshots Capital, Bunker Labs, and ATC Board and Policy Coalition members, the group explored existing inclusion models in Austin and San Antonio. The Congressman is taking those models back to El Paso and Washington for further consideration. We also got a few best practice takeaways from the Congressman on engaging at the municipal level from his time as an entrepreneur and member of the El Paso City Council.
Austin City Council Member Leslie Pool (District 7) and Kerry O'Connor, the city's Chief Innovation Officer, hosted the Policy Coalition at City Hall to explore the new City Council Committee structure and what avenues it provides for new economy advocates to provide input to Council and city staff. While there is no clearly defined institutional path (which implies a district by district approach), CM Pool reiterated the need for – and Council interest in – a substantive and sustained dialog with the tech community following the last election cycle.
O'Connor introduced the City's Smart City Roadmap (proposed by CM Kitchen) which holds the possibility of a number of engagement ops for subject matter experts and/or engaged citizens. Still in its early stages, we'll continue working with City Hall to determine efficient pathways to support the development of policies and procedure that positively impact Austin's innovation reputation.
ALSO. Since the inaugural, Austinites have chosen – several times and in several ways – to join the national outcry against policies and politics that are perceived as discriminatory, punitive, or overtly focused on hurting (or helping) discrete minorities. On the positive side, Austin's hard earned reputation as a laissez-faire political community has been sorely tested. This Thursday, during the weekly City Council meeting, national immigration policy continued to energize Austin's rapidly evolving activist community, eroding Council decorum but allowing Austin to reiterate its long held aspiration to be a truly inclusive community. It will be interesting to see how these ripples from national activity will impact sustained engagement on Austin-specific (and as yet less volatile) issues like CodeNEXT.