Thank you for 2016, here's to 2017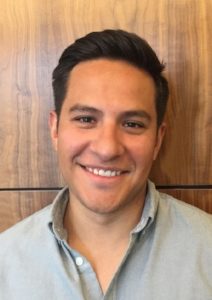 Eddie Gamez
Head of Sales and Marketing
Austin Technology Council
I hope you're having a great holiday season! We would like to thank you for your support of the Austin Technology Council this year. The tech and innovation community is advancing in Central Texas because of the contributions you make. Your time and dedication to our association is making an impact in the areas of policy, tech talent development, and overall industry awareness.
We're excited to share the ATC 2017 schedule! This year our members will have access to monthly executive dinners, policy events, tech funding luncheons, quarterly member happy hours, tech talent panel discussions, and our signature events – Gateway, CEO Summit, and Battle of the Tech Bands.
For additional event information, membership, or sponsorship opportunities, please feel free to reach out to me. Thanks so much for your support, have a great new year!
---
Wave of ADA Website Accessibility Lawsuits Grows, Community Bankers Threatened
Is ADA Website accessibility litigation the new fertile ground for plaintiff bar…..read on if you have a strong constitution!
According to a recent post on ADA Title III News and Insights blog, the number of federal lawsuits alleging inaccessible websites continued to increase. These website accessibility lawsuits "have become big business" for a number of plaintiffs' law firms.
At the time of the post referenced above, there were 244 lawsuits filed alleging that individuals with disabilities are being denied access to a business's goods and services due to its allegedly inaccessible website. More than half of these lawsuits were filed against companies in the retail sector followed by those in the restaurant industry. The other lawsuits have been filed against companies in a wide range of other businesses.
The blog post further notes that several law firms supposedly representing unnamed clients with disabilities have sent out hundreds of demand letters to various businesses alleging that the company's websites were inaccessible in violation of the ADA. The post noted further "the most recent batch of demand letters is focused on websites of community banks around the country."
The particular threat to community banks is further detailed in a September 23, 2016 post on the Community Bankers of Iowa website. According to the Iowa Bankers' blog post, a Pittsburgh-based plaintiffs firm that has previously targeted community banks on accessibility issues has sent letters to community banks threatening litigation and alleging that the banks' websites "do not comply with the ADA because they allegedly are not accessible by disabled patrons."
These kinds of cases could represent a substantial litigation exposure for companies involved, as well as for their EPL insurers. The possibility of this type of lawsuit includes not only the risk of damages awards but also includes the costs of defense, as well as the possibility of an award of the claimants' attorneys' fees.
As the ADA Title III blog post notes, there still are no proposed regulations for public accommodations from the Department of Justice, and with the change in administration ahead it is possible that the rulemaking process could be delayed even further. According, as the blog post notes, "the need is no less urgent for businesses to come up with a plan to mitigate their litigation exposure in this tumultuous environment." The need for businesses to address website accessibility concerns and the possible steps that companies can take are further detailed in a post on the Hunton Employment & Labor Law Perspectives blog.
---
Software Monetization Best Practices: Lifecycle Methodology and Implementation Plan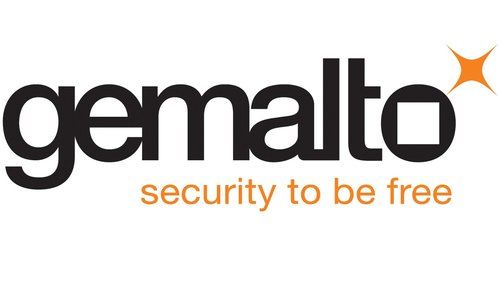 Outlined are the most important principles and critical components of an effective software licensing and monetization program to successfully respond to today's rapidly changing marketplace.
The white paper below will describe the proven Software Monetization Best Practices Lifecycle Methodology which Gemalto has developed that helps product managers and their corporate executives operationalize and integrate their software licensing operations into their ongoing business to generate greater customer intimacy, improve product quality, and drive greater operating efficiency.
The advent of the Cloud, rapid adoption of Software-as-a-Service (SaaS) and advancement of the Internet of Things (IoT) are fundamentally reshaping how software is developed, acquired and utilized. In response to these trends, software product managers and their corporate executives must rethink how they package, price and protect their software licenses. They must adopt new Cloud-based software monetization portals that can be utilized by their customers, channel partners and employees alike to keep pace with the constantly changing market demands. The portals and platforms which support them must also integrate effectively with established back-office systems and a new generation of Cloud-based alternatives.
This white paper will also describe a useful Software Monetization Best Practices Scorecard that can help software product managers and corporate executives to determine if they are ready to respond to these new challenges and capitalize on today's market opportunities.
The Scorecard Gemalto has created, with the help of THINKstrategies, is based on the consulting framework Gemalto uses when it works with clients. The Scorecard also captures the best practices which Gemalto has witnessed during thousands of client engagements.
The purpose of the Software Monetization Best Practices Scorecard is to help product managers determine the right software licensing and monetization policies, procedures and technologies they should put in place to achieve their business objectives.
---
---