SXSW Discounted Tickets for Members
SxSW is one of the most popular events in Austin; spanning 3 weeks, this massive event showcases the best of the music, film, and interactive industries. One of the benefits of being an ATC member is the opportunity to purchase discounted SxSW badges. Last year our members got a discount of nearly 30% on the face value of SxSW badges, and we expect the same again this time around. If you are thinking about becoming a member of ATC, this is a great time to do so – the amount of money saved when you purchase a discounted SxSW badges could cover your ATC membership dues. But don't wait too long! The cut off date to reserve your discounted SxSW badge,January 8th, is less than a month away!
---
ATC's St. Edward's University Internship Program
Howdy there!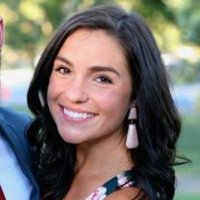 ATC is in the early stages of planning our 2017 St. Edward's University Internship Program, and we are so excited to get started! Earlier this year, we sent out a member survey that was centered around our members' knowledge of and interest in the program, and through this learned that nearly 70% of the respondents were completely unfamiliar with it. With that, I'd like to provide a high level overview of the program, as well as opportunities for you to be involved.
In 2015, ATC, in partnership with Civic Analytics, released its Tech Talent Labor Market study. In short, this study proved what we already knew: tech companies are struggling to fulfill their talent needs. There is a significant gap between the supply and demand of qualified candidates, and as more companies move to Austin, the gap continues to grow. One of ATC's main initiatives is to discover ways and create programs that are focused on closing this gap. Hence the formation of St. Edward's University Internship Program!
The concept is simple – think of it as an intern / company matching program. ATC member companies let us know what summer internship positions they have available and what kind of candidates they're looking for. ATC then provides this list to St. Ed's, and they forward along the resumes of candidates who match what our companies are looking for. Prior to this, these students attend courses and events where they're prepared to effectively fulfill intern roles. They hear from hiring managers, professors, and employees about the positions, the companies, what to expect, and how to succeed. Long story short, we take the leg work out of hiring interns for our companies, and provide an opportunity for students to get their foot in the door at local, reputable companies. It's a win-win for everyone!
The first step in kicking off this program is to identify companies who want to participate. There are a few ways to do so. First, let us know what internships you're looking to fill in 2017. All types are welcome, and any details you have to share are appreciated (role, start/end date, pay, etc.). Next, if you want to speak at an event, we'd love to have you. As mentioned, there will be a handful of teaching/learning gatherings where the students hear from company representatives about the role, the company, etc. This also provides an opportunity for these budding minds to ask their questions and get honest, experienced feedback.
If you'd like to know more or are interested in participating, please let us know by filling out this quick survey. We hope you'll take advantage of this unique opportunity to help grow both your company and Austin's future workforce.
---
Strong Branding and Positioning Critical to Early Tech Start-up Success
Startup companies are often built on a great idea and the passion of an entrepreneur. The time and money for the company is spent getting the technology just right, which means branding is often an afterthought. But, branding is crucial for the success of any company, especially a technology start-up. Without strong, trustworthy and clear branding, it is hard to get people to even try the product. And, branding goes far past slapping on a logo or designing a good website.
Telling Your Story
Branding shows the world who you are as a company and helps them understand what benefit they can expect without needing to expressly say it. Startups have to tell their story. When the right story is told, the product or service becomes more powerful and the brand is viewed as more trustworthy. The story has to illustrate the problem and the problem-solver, making the reader understand why the brand is necessary and identify with those driving the ideas.
Standing Out
According to the 2015 United States Report GEM (Global Enterprise Monitor) by Babson, approximately 12% of the population (or approximately 20,695 adults) strive to be entrepreneurs in the US alone. Some researchers have estimated that approximately 100 million new companies will start up each year across the world. That is a lot of commotion to fight through, and it doesn't even take into account the established companies that already have the trust or respect of the consumer.
You will need to create differentiation to become an explicit brand with a niche market. Branding can display the value proposition in a way that the customer can understand and appreciate. It may be your business plan, your employees or your product that makes you different, but you have to identify and highlight whatever set's you apart.
Communicating Clearly
Don't try to be everything to everyone. Great branding is very clear and that clarity can make or break a startup. People aren't familiar with you, so helping them identify with your message right off the bat is crucial to earning a conversion and improving brand recognition. You need to be very clear about what exactly you do or do not offer – especially if you are a technology or service company without a physical product that a customer can review.
A recognizable brand can be more valuable because it should lead to brand loyalty. Branding should inspire trust and give a perception of quality. What makes Uber better than Lyft? Why go with Home Away or Airbnb instead of one of many lesser known similar services? Many services or products will have little-to-no real differences, but are more desirable for a higher price point because of the brand they are attached to. In these cases, the message of the generic brand is money-saving value and the message of the name brand is quality at a slightly higher price.
Thinking Across the Board
Branding has to be more than a logo or a color selection – it needs to permeate every aspect of your company for a cohesive feel. What kind of voice will your blog have? This needs to match your email and social media approach. How will your branded images look and feel to increase viewer engagement? Even your team needs to have a similar approach in their selling, customer service and PR work. The brand has to act and operate as a separate entity and not be derailed by specific elements.
Sometimes, startups make the mistake of trying to do everything themselves to save time and money. But, branding is key. Someone who is good at software design or business plans may not be good at graphic design, copywriting or website architecture. The real strength of a leader is in knowing what tasks are best delegated. A branding and marketing team can help get a startup's branding off in the right direction for the ideal target audience and market segment that will help ensure success.
Analyzing Your Impact
Branding shouldn't be stagnant. Once you've gone to market and started working with your branding direction, you have to see how the audience is responding and adjust accordingly. JP Morgan and Interbrand studied the reasons that brand accounts struggle:
The brand is a special intangible that in many businesses is the most important asset. This is because of the economic impact that brands have. They influence the choices of customers, employees, investors and government authorities. In a world of abundant choices, such influence is crucial for commercial success.
Brands like Apple, Google and Coca-Cola are considered some of the most valuable brand names in the world. Their approach to their personality, style and feel has changed over the years to adapt to their market.
Do You Need to Audit Your Time To See How Much You Are Wasting?
While there are many factors that determine a company's success that are outside of their control (the economy, competitors), there are many factors that they can control. One of the most important factors is how a company's management team decide to spend their time. The more time they are able to spend on strategic evaluation and decisions, the more likely the company will be successful.
Now think about your time.
Are you spending your time being strategic or are you consumed by tactical decisions?
Think about what percentage of your time over the past week was dealing with seemingly routine financial and accounting decisions? 10%? 20%? 30%? Or more? If you are spending a good chunk of time on the tactical decisions, you may not be maximizing that finite amount of time you have every week.
Many companies are frustrated that that their top executives are wasting too much of their time dealing with financial and accounting decisions. These decisions include performing or managing transactional activities, trying to establish or fix basic operational processes, manually compiling profitability views, generating reports, calculating available cash and manually projecting revenue and profitability. These activities are time consuming and debilitating for a growth company. There is better way.
Over the past 10 years, our experienced financial team has developed our financial solution and a process that can correctly and efficiently make these financial and accounting decisions for our customers. While every company is unique, we have found that most of the underlying financial transactions are remarkably similar from company to company. This allows us automate your financial transactions as much as possible rather than creating them from scratch. The result is that your management team can focus on the strategic operation of your company and leave the tactical financial activities to Consero.
You shouldn't have to reinvent the wheel over and over. You shouldn't spend too much of your time "stuck in the weeds." We believe that you should conserve your capital; whether it be money, time, energy or intellectual.
Connect with us (866.588.0495) to set up time when we can discuss how we can save you some precious time.
---
Great Minds Don't Think Alike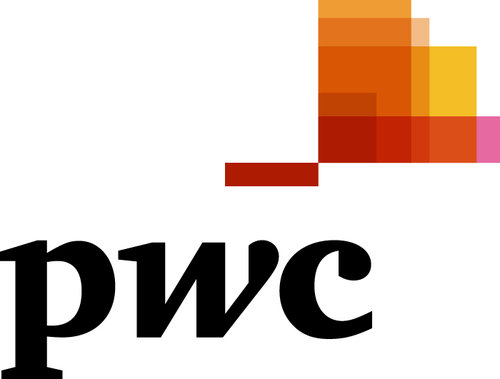 Digital is further accelerating this pace of change, as we all face evolving competitive and technological demands from unexpected places. Competition now often comes from unexpected places and innovations in technology allow startups to compete head-to-head with market leaders. At PwC, we have worked with clients of all sizes in markets around the world and have learned a lot about digital transformation from helping these clients, as well as applying what we have learned to our own transformation journey.
So what have we learned to do differently? At PwC, we have learned that true transformation comes from leveraging the power of perspective. Only with the right combination and balance of insights can true sustainable change occur. Today's challenges require the ability to look at the world through a variety of lenses to come up with new perspectives and solutions. Every major challenge has three critically important lenses that need to be aligned in order to drive innovation and industry disruption. They are the Business, Experience, and Technology lenses. We call this the BXT method.
In our PwC Digital Services engagements, we combine a diverse set of skills and perspectives to drive this transformation. This allows us to identify solutions that may not be intuitive when viewed through the single lens of like-minded teams. When we build a team for our clients, we combine the power of diverse subject-matter expertise including MBA strategists, data scientists, technologists and experience designers to engage at all levels of the organization. Then we apply these diverse perspectives to strategize, create, implement and adapt the organizations' approach to digital optimization. This allows PwC Digital Services to drive digital transformation in a way that's faster, more agile, and more accountable for our clients. Instead of just benchmarking against existing best practices, we break down silos, unearth new value and make tomorrow a reality faster than what many of our clients thought was possible. We bring focus to the experience of both the customers and the employees of the organization to shape the vision for the future.
Here in Austin, we have our PwC Experience Center team, who have come from some of the leading Fortune 100 technology companies and from startups in our city. We tap into the power of our PwC Global Network to bring the strongest mix of industry and market knowledge to every engagement. As we move into the new year, we look forward to engaging with Austin Technology Council members in conversations and to get your perspectives on how we continue to evolve our businesses here in Austin, long known as the City of Ideas. We'll be sharing more here in the coming months.
Interested in learning more about how the PwC Experience Center has helped a wide variety of organizations tackle their most complex business challenges? You can get a customized view of BXT perspectives for your organization.
Kat Mandelstein, kat.mandelstein@pwc.com
1 Source: Mark J. Dawson and Mark L. Jones, PwC, "Human Change Management: Herding Cats"
---
---